So I've got a couple pictures to show you today.
Today was supposed to be the big character creation screen build session.
I just happened to get sidetracked, however, and I started working on the World Map again, this time making it more robust and bigger for the PC version (which will carry over to the mobile version as well).
This is what I got so far: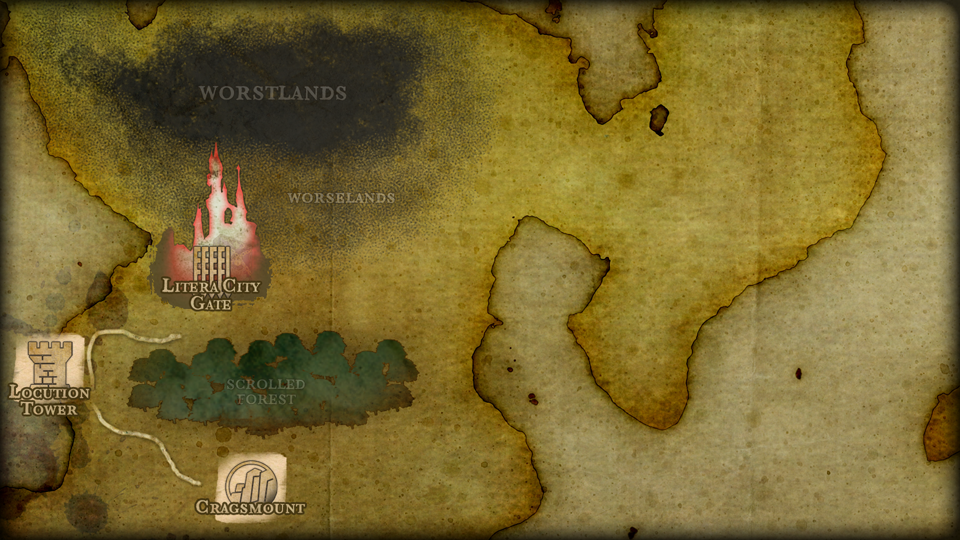 As you can see, the locations are much more robust, sitting on a little parchment style paper background, and the ominous looming Litera City, splotched with red to infer that the Literati control it. I plan on having numerous locations splotched with red to show that the Literati control them, and perhaps even add in a "capture" locale mechanic! Should be fun.
After I spent most of my time working on that, I got the character creation screen up and running: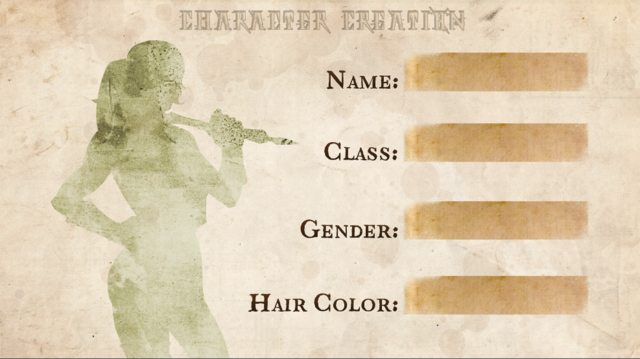 Will be pretty basic, just being able to swap between what your class will be (there will be four on the PC version, but only two unlocked on the mobile version - because it will be offered for free, I at least want some content you have to pay for).
Other options will be hair color, which I still have to work out how that will work, but nonetheless should be interesting.Keep checking back as the game evolves and nears its demo release after the Kickstarter on November 1st!