As the development of APEXICON continues, I have to make sure each and every section of the game (for the demo) works great.
Here we have the World Map, which until now wasn't being touched much.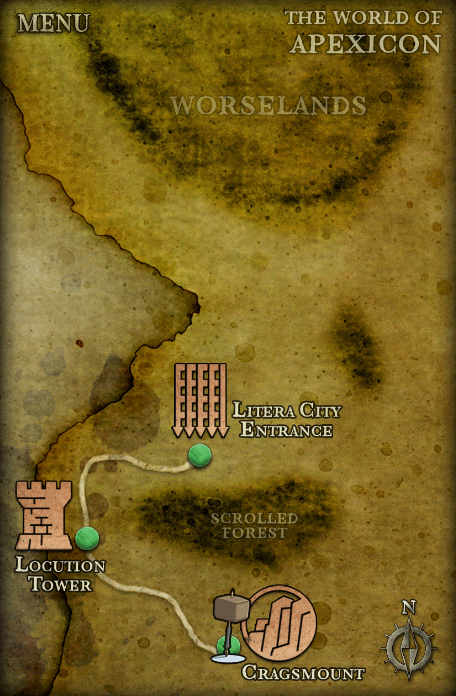 As you can see, you can click on the spots on the map to get more information, and to enter the story sections of the game, as seen below: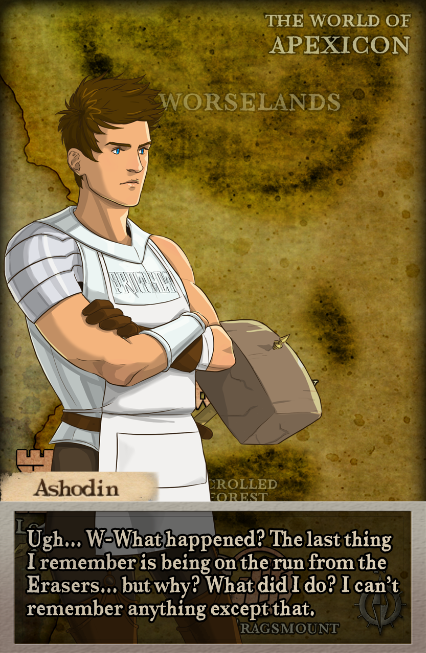 Story will take place between you and the ones you face, and then you can battle them through our awesome combat system!