As I continue to build the game for Android/iOS, setting up the art assets and music, I also make sure that the story is chugging along just fine so you understand what's going on. Case in example: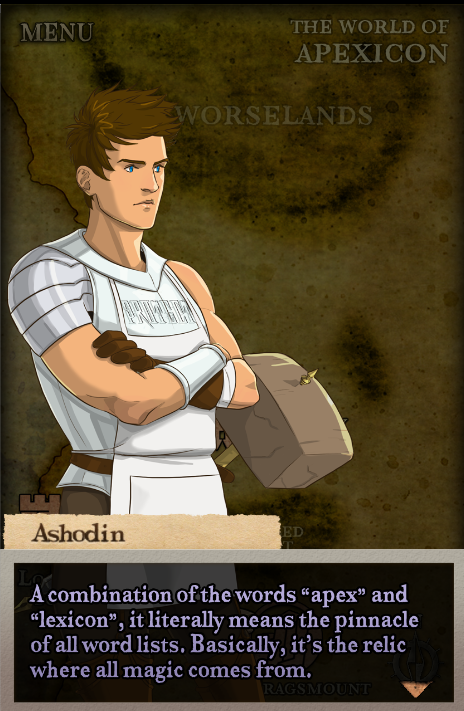 With this picture, the player is already learning about the world and why words are so important to the game in general. Hopefully through exposition before fights, plus maybe a couple sweet images, players will get invested in the game's story and see it through to the end. There will be twists and turns, and even potentially game changing events!
Another thing we're working towards is making sure the abilities come out just the right way. With special effects and everything.
As you can see below, we've tweaked Sharpened Wit (one of the Wordsmith's attacks) just so and will be very impressive and fun to use every time it comes up. Tweaking on the skill cooldowns and balance will come near the end of the demo, once everything is running.