We at KatHawk Studios are excited to announce the launch of the Kickstarter for our first game, Alliance of the Sacred Suns. The Kickstarter link is Kickstarter.com

We are also livestreaming gameplay from the game designer (me) three times a week on Twitch from 11 AM - 1 PM CST Monday, Wednesday, and Friday. The link to the channel is here: Twitch.tv
Alliance is a groundbreaking 4X/grand strategy game, inspired by games including Crusader Kings II, Sid Meier's Alpha Centauri, Distant Worlds, Dwarf Fortress, and The Quiet Sleep, as well as Frank Herbert's classic novel Dune and acclaimed HBO series Boardwalk Empire. As the newly minted Emperor or Empress, you must navigate the vicious feudal politics of a crumbling space empire, building relationships with and manipulating characters who dynamically pursue their own agendas and those of their Great Houses. Power and corruption are at the heart of the game, which layers this political intrigue on top of a richly detailed economic and social simulation with an innovative set of mechanics inspired by board games, including an Action Points system that does away with micromanagement, a Projects system that turns build orders into political footballs, and much more.
Here are some new screenshots of the game: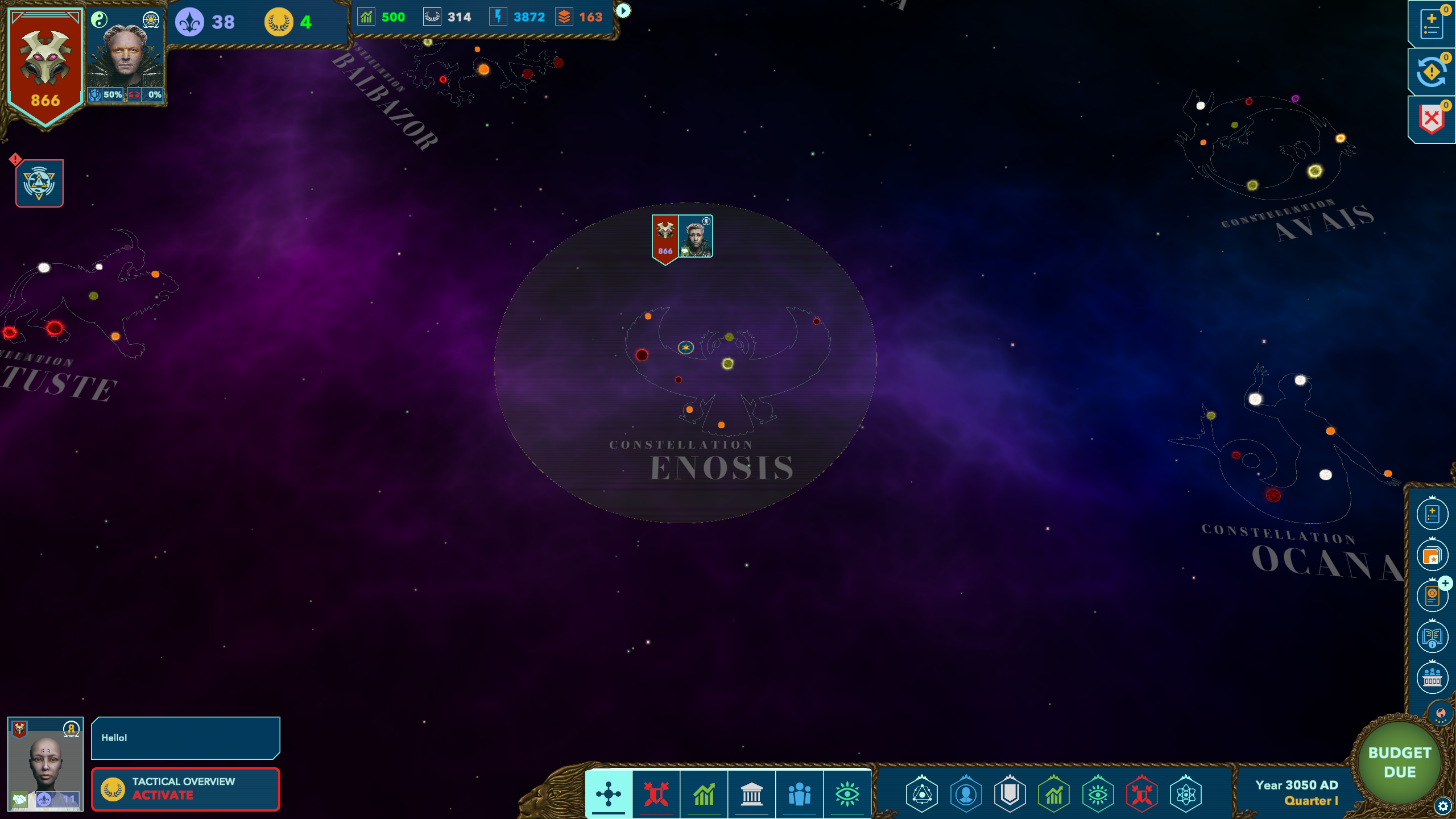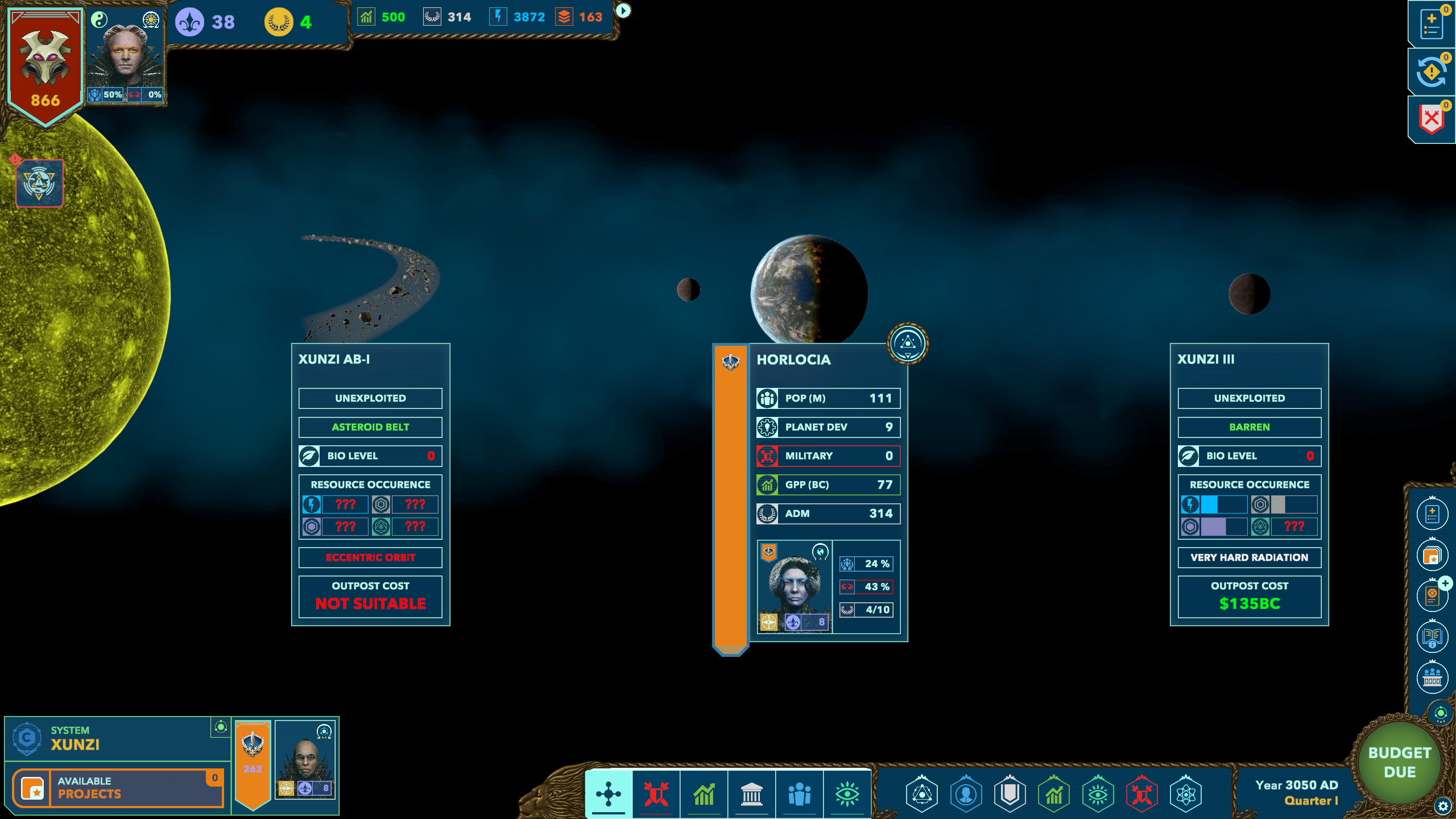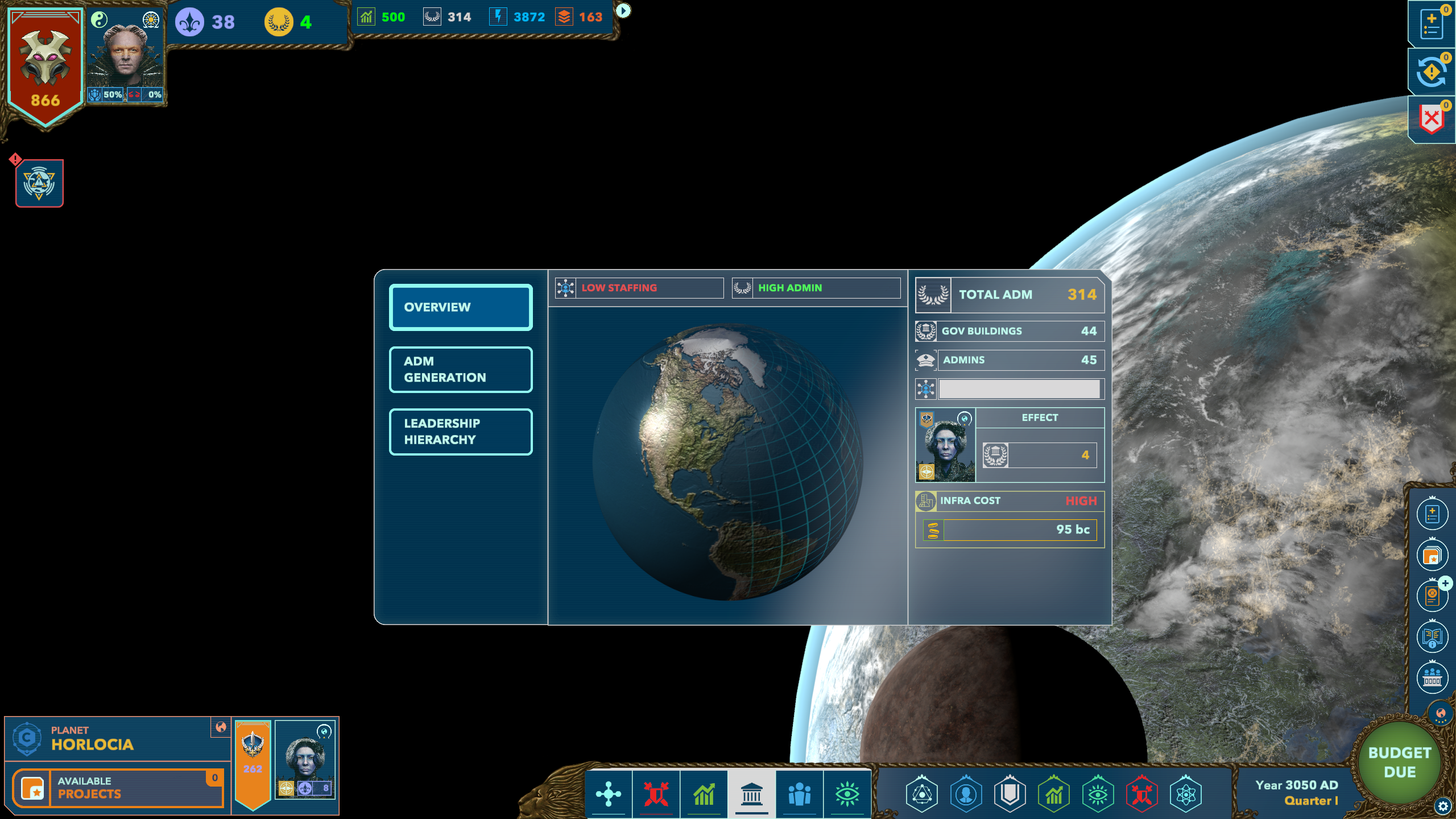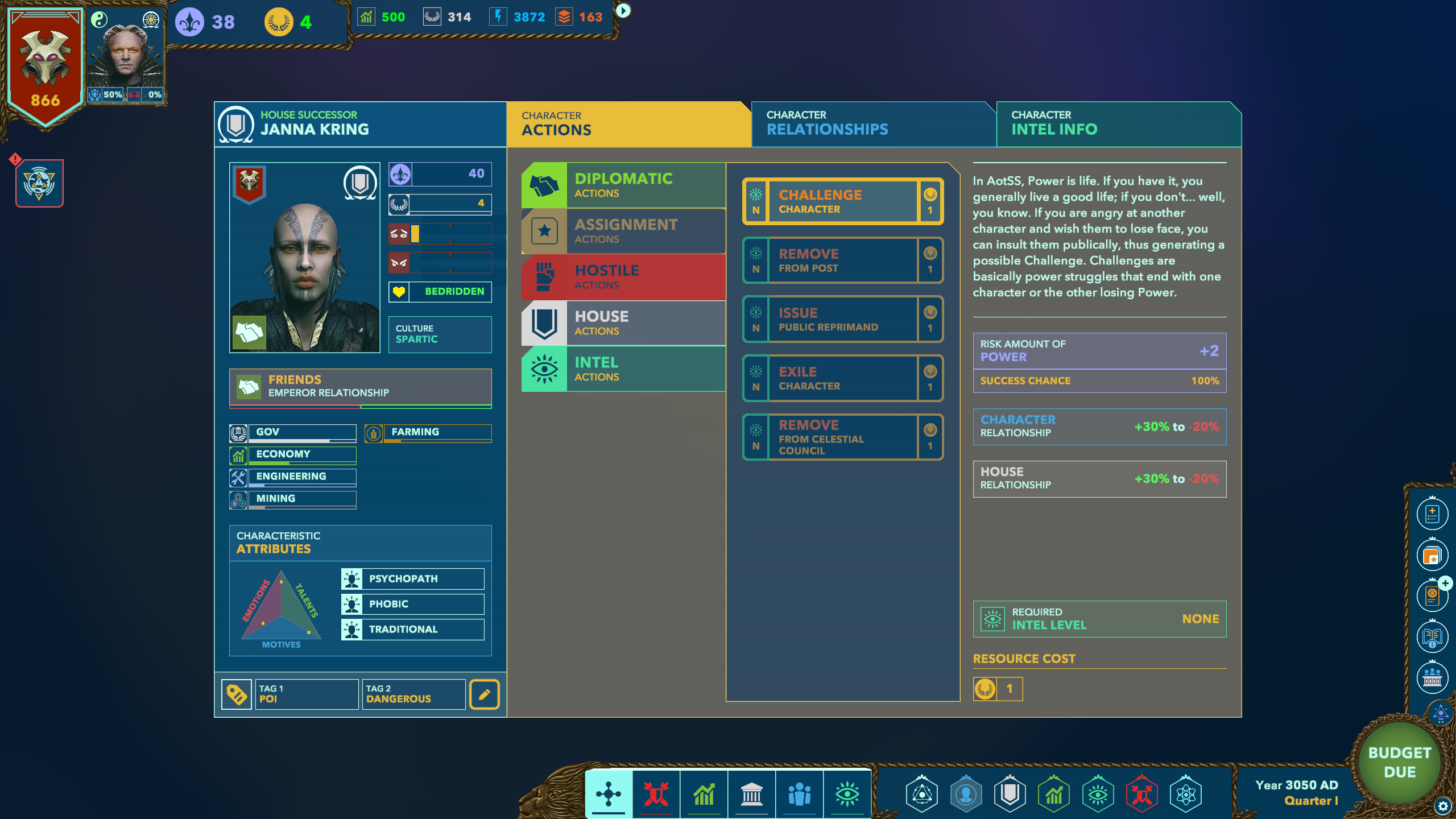 You can check out further details of the game at Store.steampowered.com or catch us on Twitter at Twitter.com.
Thank you for checking us out!
-Steve Hawkins, Lead Developer