This week I started by improving the new control menu with the use of icons. Most buttons are now icons instead. I didn't figure out a good way to do icons for mapmodes, so for the moment they're just text. It's definitely an improvement over the abbreviations and tiny icons of last week. I'm also improving the tooltips by mentioning any associated keyboard buttons.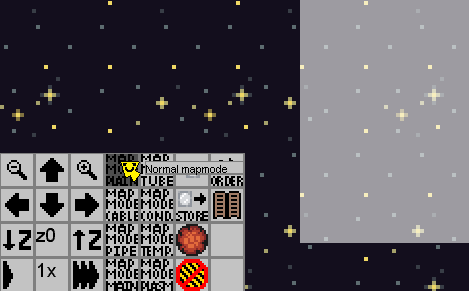 Heartvine (heartvine.tumblr.com) did some new art as well. Besides improving earlier assets, the starry sky is now more diverse. You can see it in the upper gif. Heartvine isn't charmed by me stretching the sky as much as I do, so click the link below to see 64x64, 32x32 and 16x16 sizes for the starry sky. Opinions which one looks better are welcome.
Heartvine also drew new containers. Below you can see them in use. They're open so you can see their contents (or at least the last item added to the container).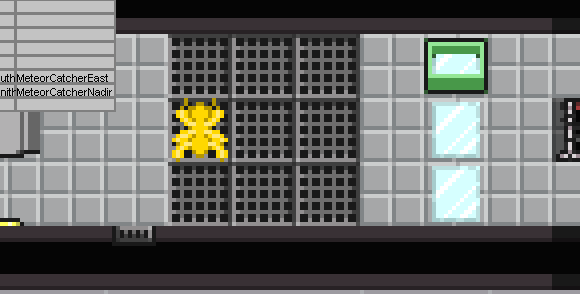 I implemented one new feature this week, the supply delivery system. It might get a lot more bells and whistles later, but for now the basics are implemented.
In the game, you can either produce goods yourself or you order them via supply deliveries from the home empire. You periodically get supply points, which you can use to order stuff. Especially in the early game, when you don't have your production chain up and running you can order the missing goods to get started.
Below you can see how you order items. I know this part of the menu can use some work. Also, the prices are not final yet, but it shows the principle. You can see the steady growth of supply points, and lowering them as I add things to the order. I order 23 items, and then I send a ship to the station with my order. It also costs supply points to send the ship, to give incentive to lower the amount of deliveries. There's a countdown to the arrival of the next order.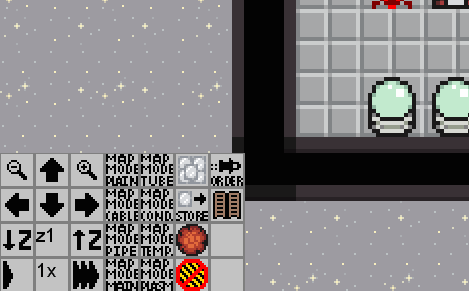 When the countdown runs out, the ordered items arrive on delivery platforms, after which they're ready for storage by your ants. If you have too few delivery platforms, the leftover items are scattered around the station.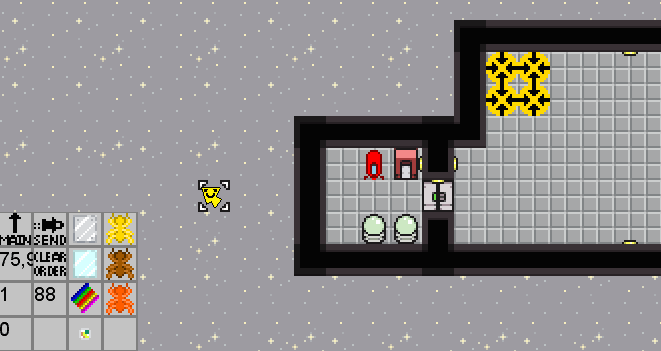 There are pickup platforms in the game as well, which will be emptied by the supply ship and exchanged for supply points. This means you can focus your production chain on one good, and send your leftover production to the empire, and order whatever you're missing with those points. So basically just trade.
To facilitate this you can send a ship with an empty order (which still costs supply points to send) to pickup stuff from the pickup platforms. In this case, meteors are a commodity which are collected by the supply ship. Below you can see I spawn 7 meteors on the pickup platforms, send a ship with no delivery (though with a delivery would work as well), and the meteors get picked up and exchanged for 700 supply points.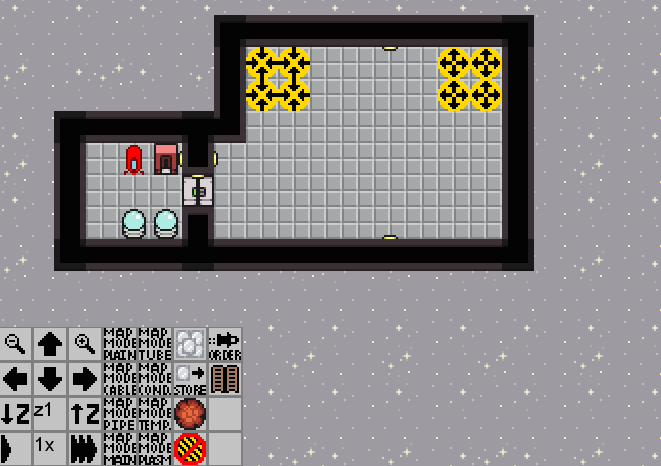 Finally, I've been working on the ledger. The ledger is a few pages with collected statistics for game elements, such as ants and objects. It's most important function is to easily get an overview what's going on on the station. How many ants are idle, is there enough food, which lamps are not getting power, etc. In the future I want to expand the screens so you can manipulate what you're looking at, in addition to getting information.
While there should be multiple types of screens, I now just made a sortable, scrollable table. I tried to make it quite functional, so there's both horizontal and vertical scrolling, and you can sort the data via each statistic. Below you can see an example gif how I access the ledger, scroll around a bit and sort on ant caste. I just spawned the ants, so they're all quite similar I'm afraid.
(Click for larger)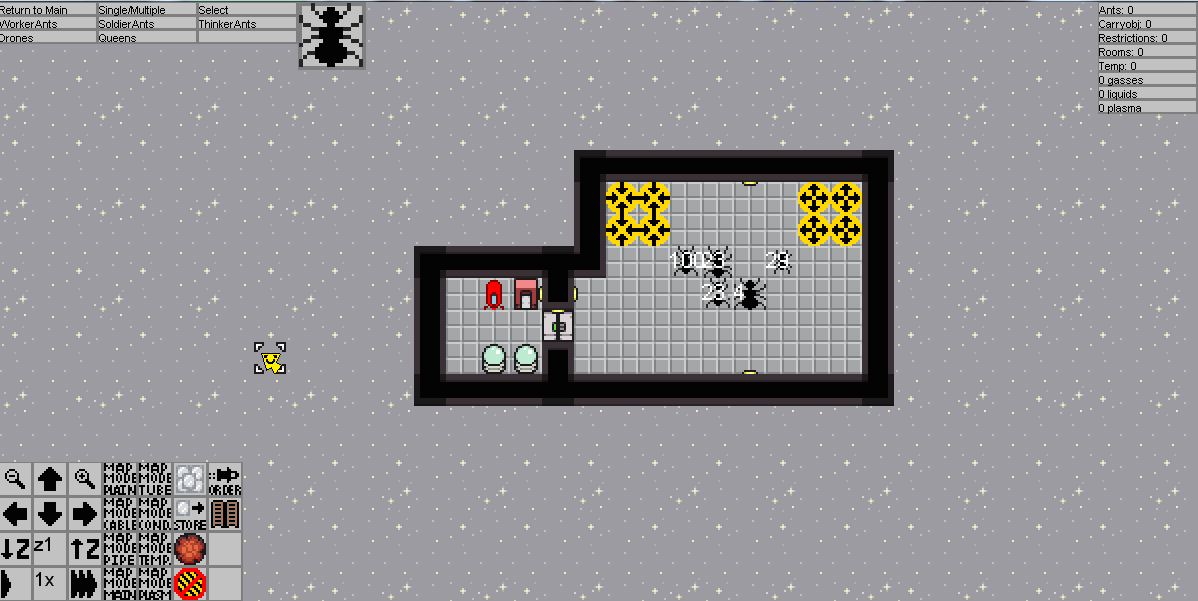 Coming week will be short for me, so I'll see what I can get done. Feel free to leave any questions and comments.