User rsdworker made two videos of building a station in Antstation. Awesome, thanks rsdworker!
Part 1: Youtube.com
Part 2: Youtube.com
He builds a fully functional station and it's basically a how-to guide of building a station.
There's a few things in the video which I failed to explain in my guide
-To activate a powerdispenser, click it again while in spawnmode powerdispenser
-Utility going in the Zenith or Nadir (across Z-levels) directions, needs to go via walls
-There's no atmospherics mapmode, so you can right-click a tile, and then click the gass to view the spread of the gas across the station
In addition to how the station is build in the video, it's recommendable to build a layer of wall both above and below your station to prevent the leakage of precious atmosphere.
I also see plenty of bugs (including the wall heater not going on, but rsdworker manages to work around that). So expect that kind of thing while playing.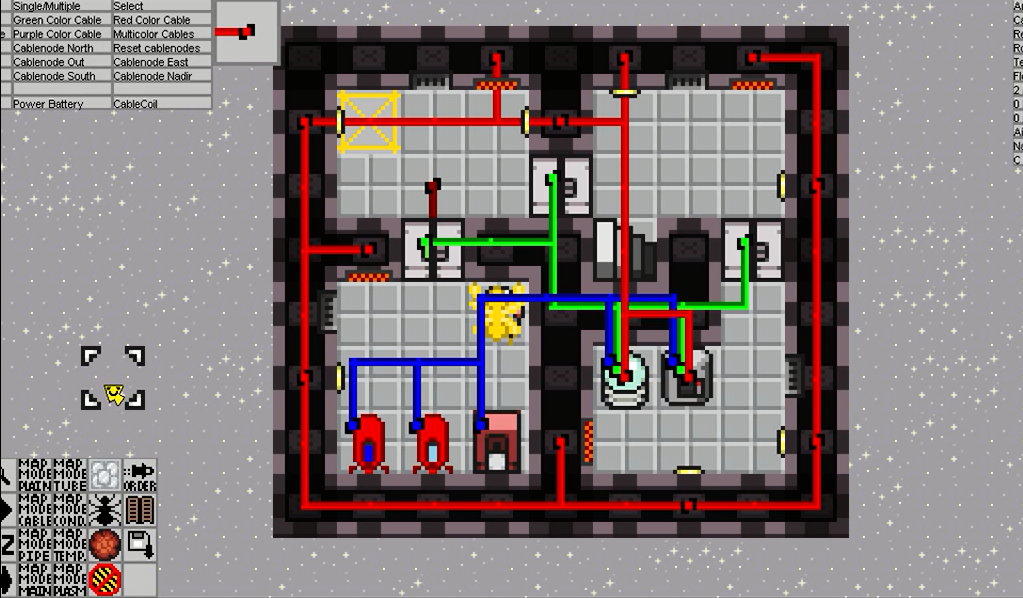 To download the demo: