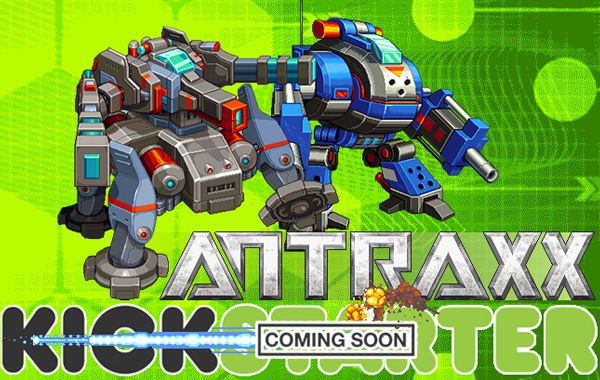 Hello IndieDB!
Ever since we've released our demo a few weeks ago we have had a great response of the indieDB community. Thank you for participating in helping us improve our player experience by testing features, reporting bugs and making other cool suggestions.
The request to hit in more then the limited 8 directions was probably the most common and undeniable. We have since then upgraded shooting to work 360° with bullets. Truth is we have tried doing this for beam-lasers and it just didn't work.
Luckily we personally felt that the mech bodies where still flipping too much. The lasers made us decide to add another 8 angles to all of the existing mechs. We are now going with 16 angles for each of them. Here are some work in progress examples of 16 mech part angles from the Tarantula mech.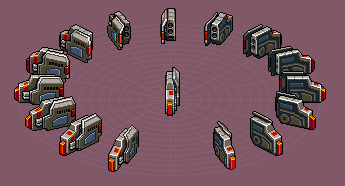 shoulder rotation 16 angles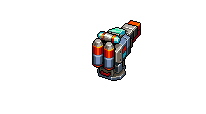 cockpit body rotation 16 angles
Another feedback request we've heard a lot is jumping. Now we don't think jumping would suit the game. We did however think of a solution for it.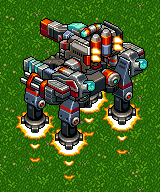 jetpacks
Although we have had very low feedback on the graphical side of things - probably since we've announced it is a early pre-alpha demo - we did figure of some big revisions and changes.
Map construction is one of our big things for the game. Being able to have a lot of freedom is what our sandbox gameplay is all about. Because of the screen resolution and amount of art things get repetitive fast. We are going to adjust the tile visibility by removing the black outlines. A lot of new combinations for tile tops, walls and geometry are going to be created.

Newly features that are going to be implanted soon are:

The Mechbay
You can find our work in progress mechbay video here on Indie DB
The actual parts still need adjustments when it comes to positioning. Since its a lot of work we are scheduling to do so after we have finished the 16 angle designs on all of the mechs.
Conquerable world map
This worldmap will represent non-player created conquerable maps. The maps will host various spots to either place a gun-turret or a sovereignty claim unit. Sovereignty is conquered when a faction team beats the map multiple times. Teamwork is essential here.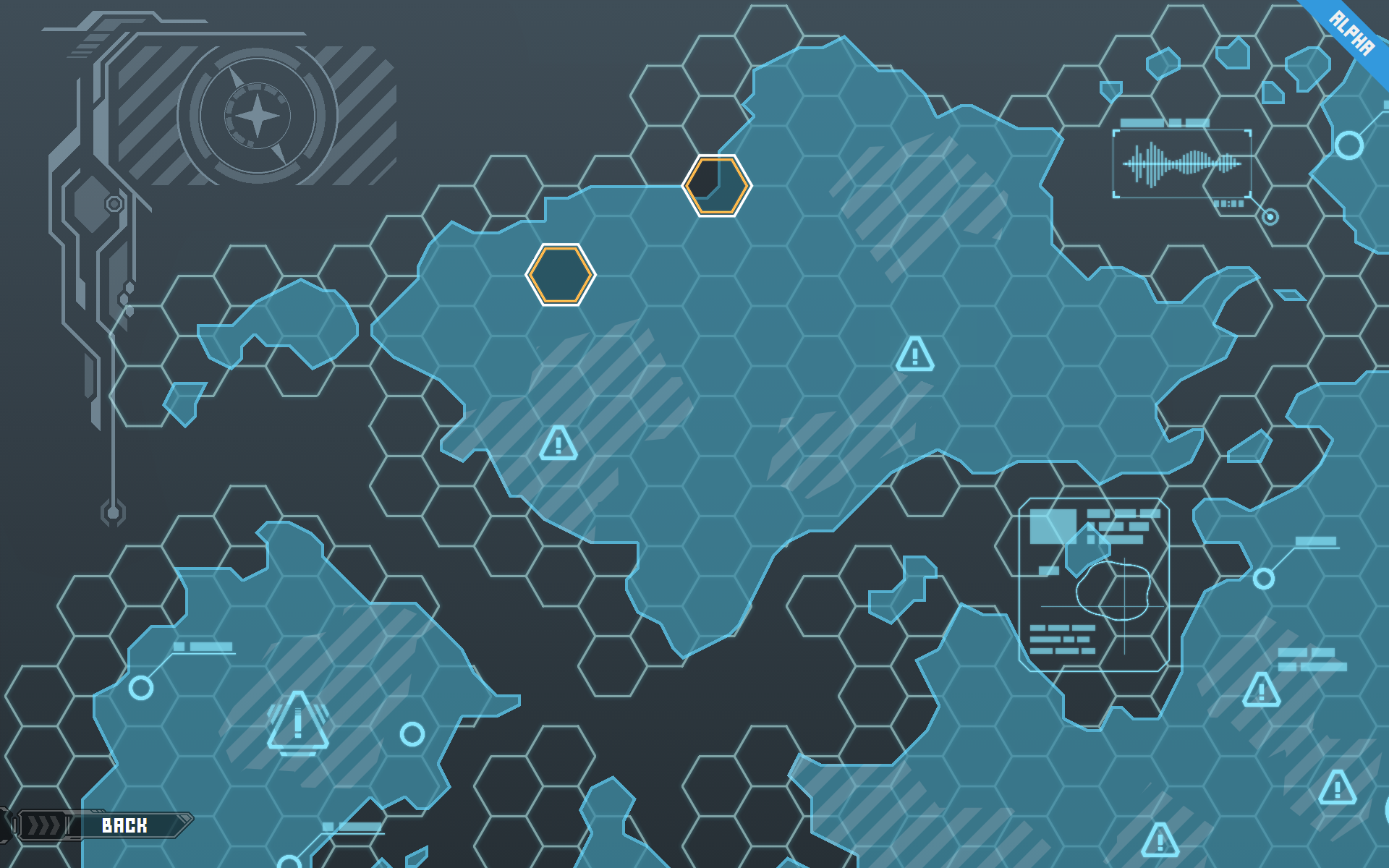 We'd like to end this update by letting you know that a lot of reported bugs and requested changes have already been implanted. We hope you are joining for another round to play. Your feedback will be appreciated.

Thanks for participating,
Team Antraxx