Hello dear friends!
Almost a year has passed since the last media announcement's been published.
Today we are glad to finally give you some information.
First of all, we want to confess that The Revenge project has become for us something like an experiment. ­ During the development process we are learning and discovering new opportunities, finding interesting solutions.
We would like to share some cool achievements.
Firstly, we've learned to create our own content. This is very important because it allows to convey the atmosphere of locations the way it was conceived. If we would use only the standard resources of
Half-Life 2 then the atmosphere would not get any closer to the way we want to see it. And we want it to be unique.
Secondly, we have paid great attention to the elaboration of the game world. We as true fans of the series Half-Life (at least we consider ourselves to be so) are not indifferent to the phenomenon of HL2 Beta. It is a vast and interesting topic which allows to understand the conformation of game universe.
So we decided to rethink some of the previous plot's decisions. You'll learn later which exactly.
And yet to build intrigue we will show you the old armored truck of Civil Protections, which before now existed only as a concept art by Viktor Antonov.
Especially worth mentioning the work of our programmer who in the framework of our projects has made great strides in improving the graphics. For example, you can see a screenshot of the new Lens Flare shader.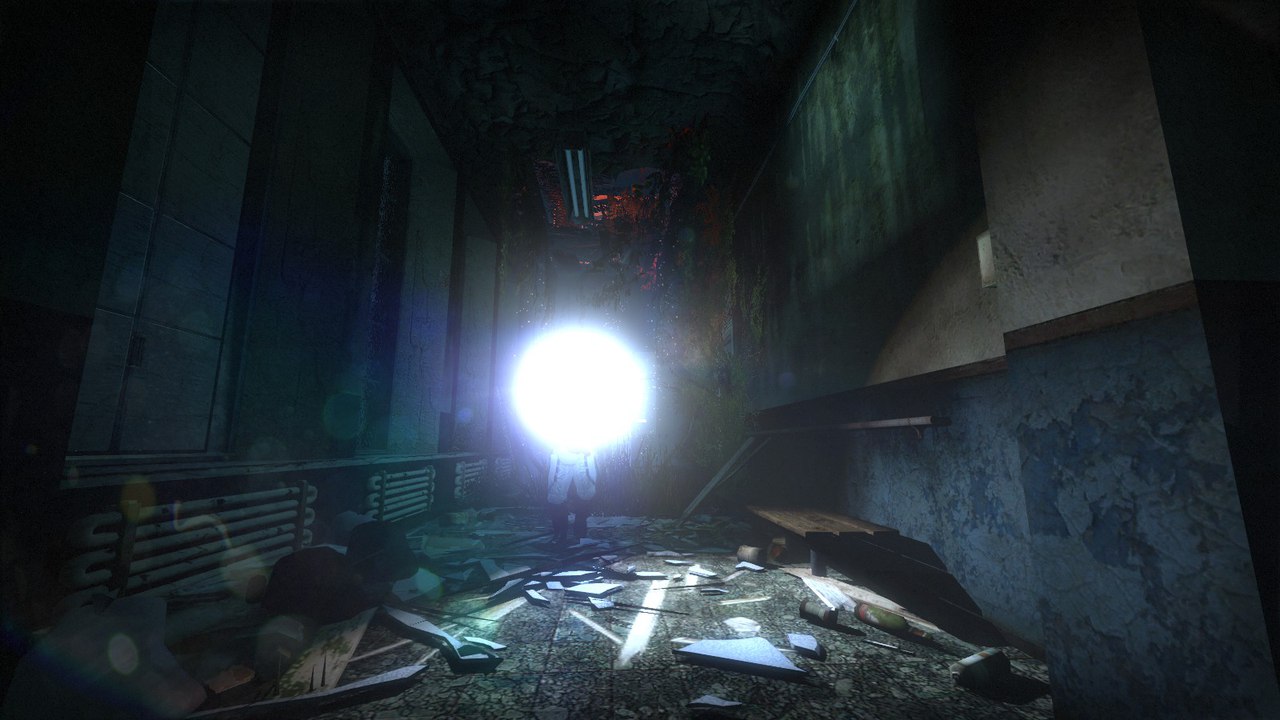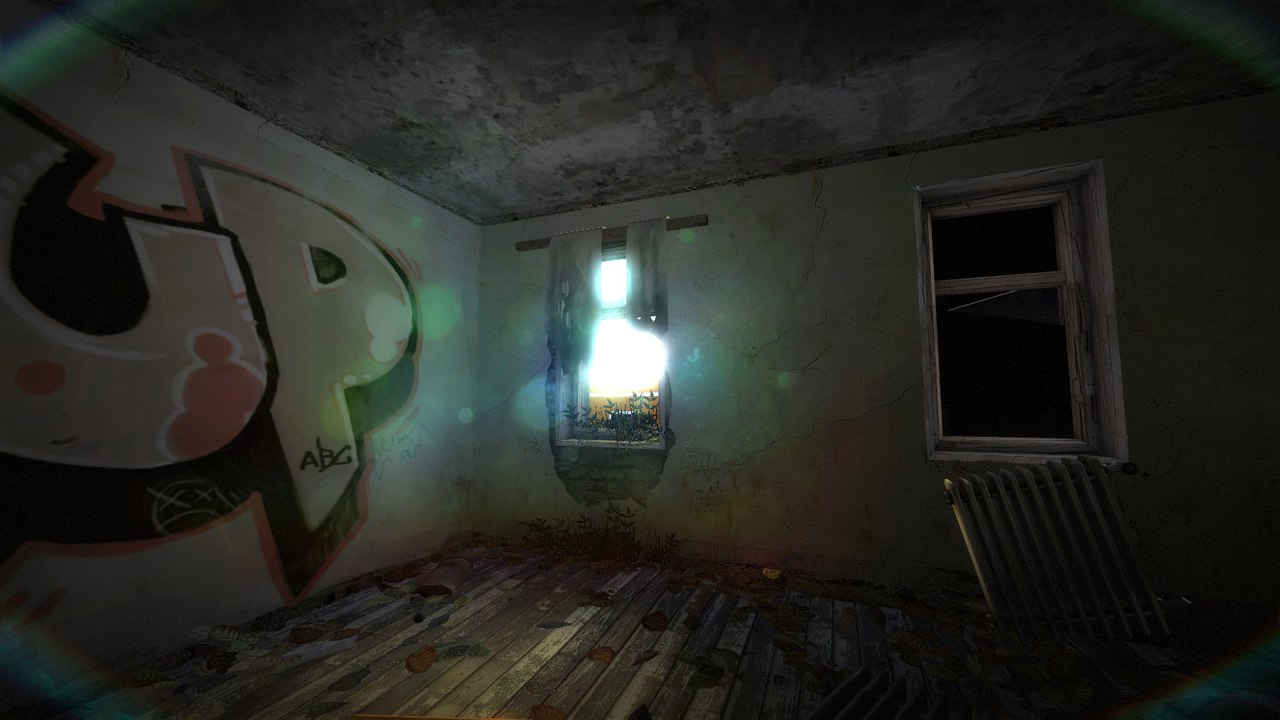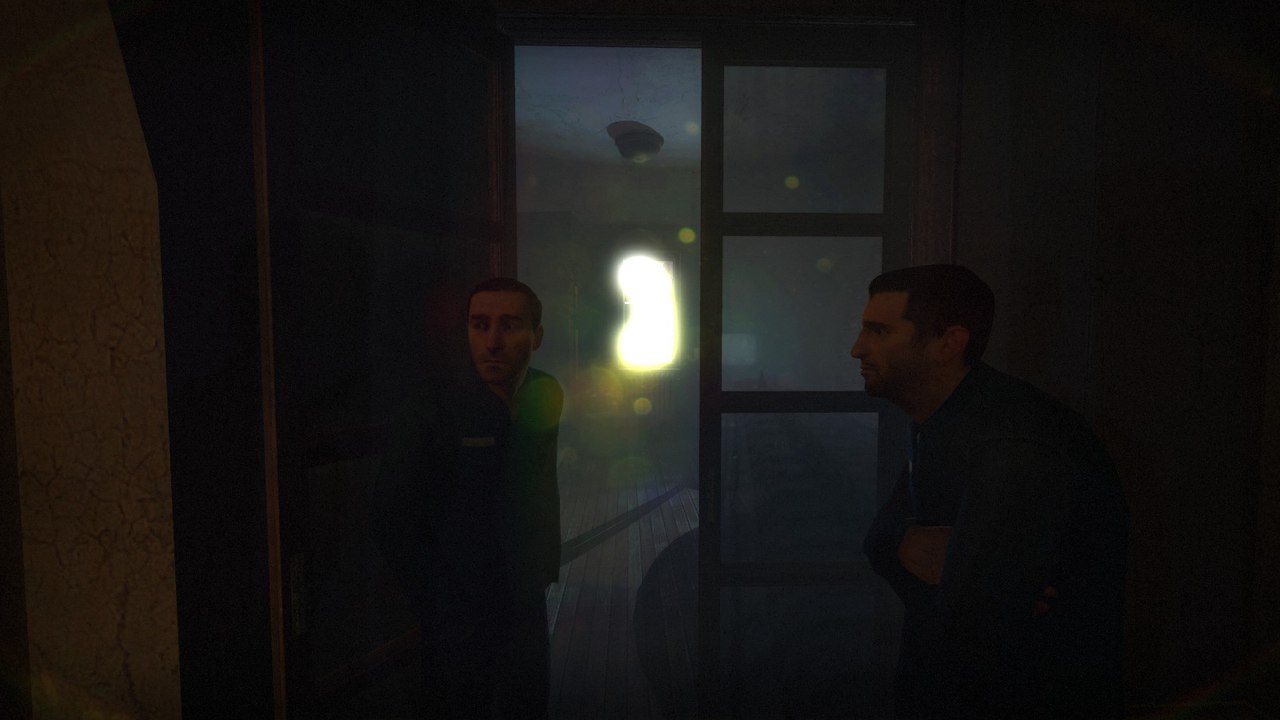 Soon we expect to add SSAO which is being actively developed.
But, as it usually happens - with new knowledge and skills there's also a desire to rethink all the work.
We would like to bring the project to a new level of quality. It would take time. But it's also not an occasion to be bored! We have good news.



Today we want to announce the demo version of «The Revenge» - «Antenna».
At once we'll answer the questions you may have.
What it is?
"Antenna" sounds very strange, why not just The Revenge Demo? The answer is simple: it is much more than the usual demo! In fact, it is a prequel to the storyline of The Revenge. He matter is that we've been wanting to apply our knowledge and skills to something that would be associated with the main project, but won't take so many resources (mostly time).
And this summer we finally made a decision.
What "Antenna" 's plot is like?
The protagonist is an ordinary civilian who is on his way to the city Bergspize. Because of the accident caused by a landslide, he is forced to seek help from the rebels of a nearby camp of the Resistance.
How long does a walkthrough take?
Walkthrough will take 30 - 50 minutes, depending upon your playing style.
By the way, the good news.
The main volume of the work (namely location and scripts) is done. Now we only have to finalize the artistic component.
At the moment, we can show screenshots of the alpha version.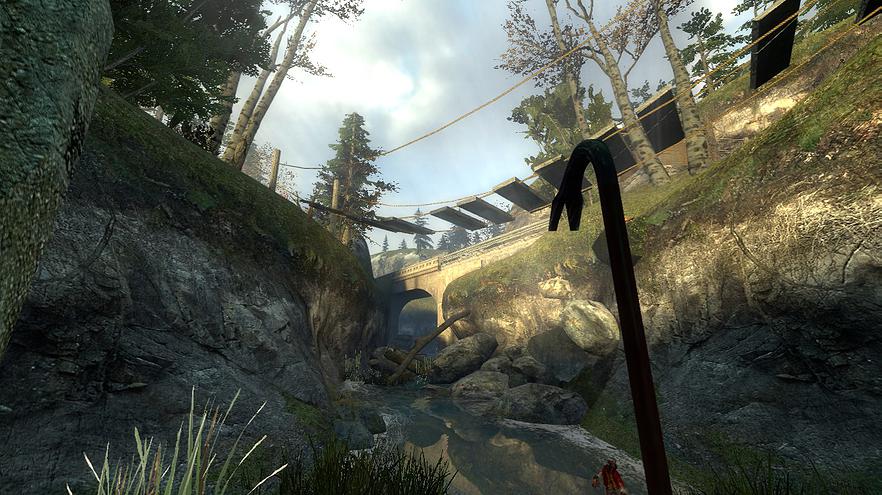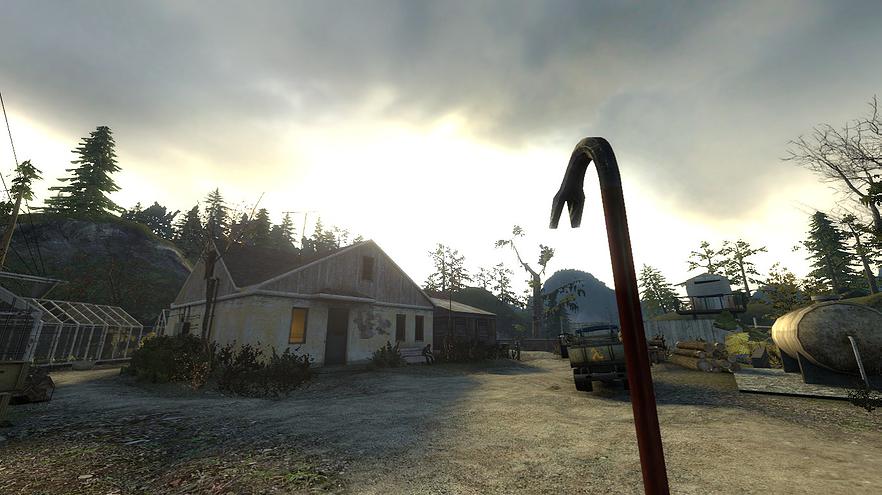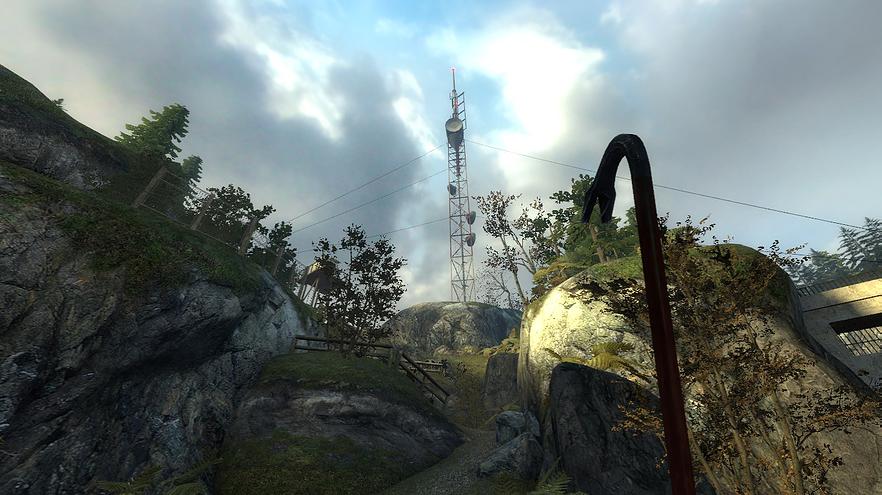 [We apologize for three crowbars]
In addition, we've decided that we will more fully inform you about all stages of development. We believe that this may seem interesting to you and you will help our project by your feedback, comments and suggestions.
That's all for now, be attentive and don't forget to follow our news!
Team Oak Gear.