As mentioned last week, we're changing things around. Instead of irregular long posts, we'll now keep you up to date on the development of our stonepunk arena action game Antegods with shorter weekly posts. And instead of bundling all game development disciplines together, these will be about one discipline each. In this post, art lead Tom goes into the challenges of bringing ancient cultures into outer space.
Difficulties of intergalactic proportions
Antegods is all about an ancient civilization that went into space and developed itself further. Many aspects of the game already show this. Just look at these enormous flying statues powered by an alien kind of energy! However, this unique mix needs to be visible everywhere, not just in art assets that are directly linked to gameplay. What about the backgrounds, for example?
It turns out to be quite a challenge to come up with backgrounds that show an enormous world that's both ancient and alien, that's visually strong and doesn't stand in the way of the gameplay. And on top of that, we also want our backgrounds to be dynamically generated in various configurations.
The second layer
To try to tackle this problem, we decided to first look at our second layer. This layer is placed directly behind the destructible blocks (the gameplay layer) and functions mostly as decoration, but also as a 'frame' for objects like the Turret Temple and the very large Spindle Point. To help show the size to the world, and make it feel more alive, we decided to add enormous cities to it.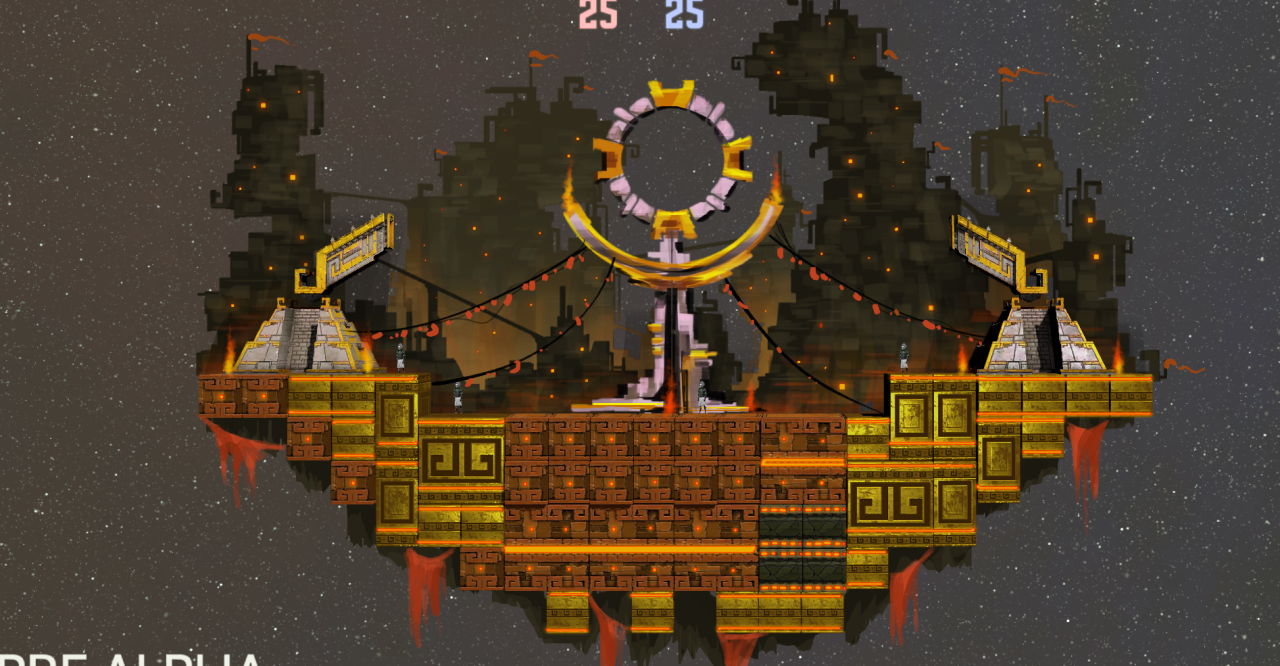 This concept art shows an experimental piece of level we call a Native Region. The idea is that the player can capture an entire region of the level instead of just one temple.
As you can see, the second layer shows large towers of stacked houses. The light and flag colors change depending on the team it's been captured by. You can also see three light blue characters that represent the size of the natives dwelling in this region.
Sketching cities
Next, we decided to dive a bit deeper into how the cities would've been built and how the natives would live there. For these sketches, we got some inspiration from the favelas in Brazil, the Babylon tower and, well, every ancient city ever.
Creating this in 3D is actually a huge challenge. Max gave it a try: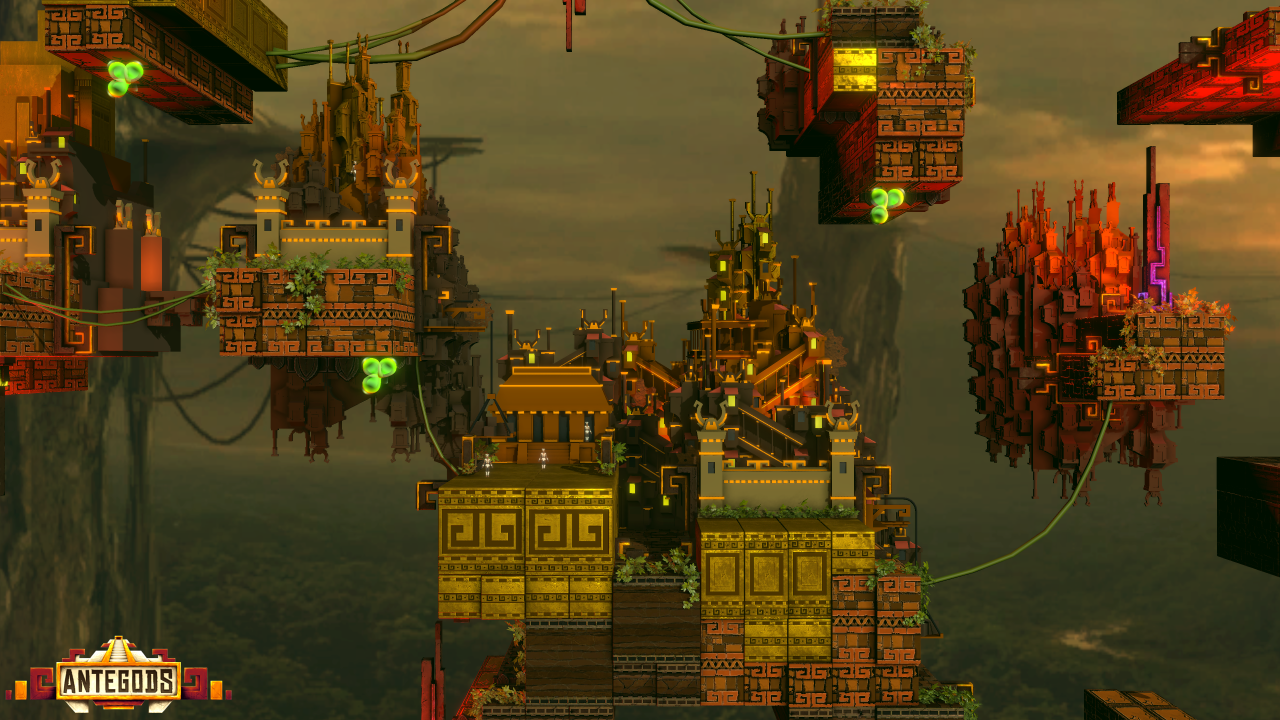 This screenshot actually gave everyone in the team a huge boost. It really shows an ancient city that's not from this world. There's a lot of stuff that's not correct yet, including the scale of natives versus cities, but for a first try we're pretty pleased!
The next step is finding out whether this is doable as a Native Region, as in the first piece of concept art. The following screenshot shows a more correct scale, including the idea of multiple cities behind each other, to improve the sense of depth.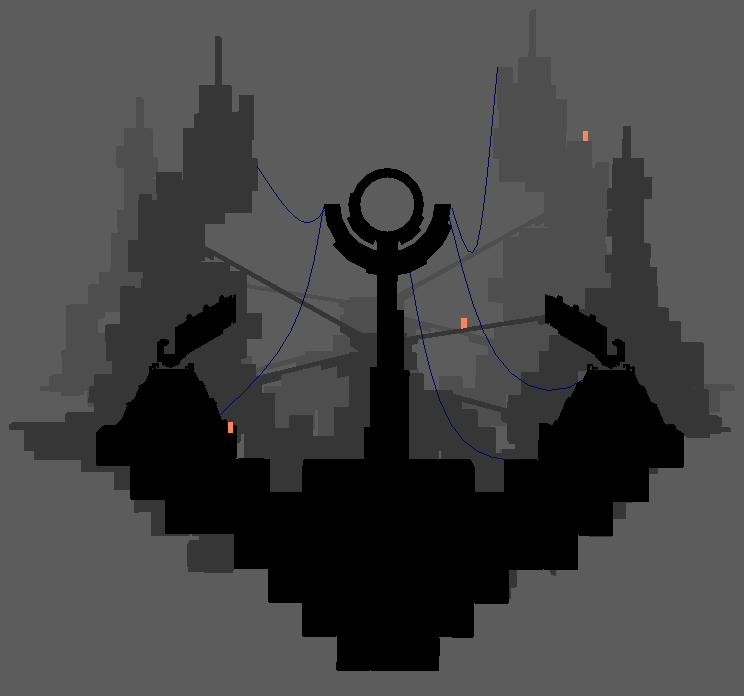 The salmon colored blocks are the tiny natives that will one day hopefully run around, screaming for their lives or cheering you on because you just rescued them from great evil.
Next time
Do you have any feedback on our art process? Please let us know! In the next post, we'll have an update from our code department. To keep up to date, please follow us on Tumblr, Twitter or Facebook, or subscribe to ournewsletter. Whatever is your taste in social media!
Antegods is supported by the Dutch Cultural Media Fund, Cultural Industries Fund NL and the MEDIA Programme of the European Union.