So on and on it goes with these weapon renders. Ghostface is gone for the week so I was instructed to do this news post.
This time it's two beautiful guns by logger, the M31 shotgun and the FAMAS.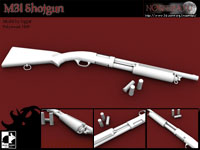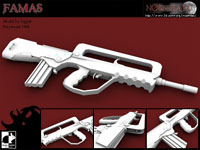 In other news the forum shop has been opened for real. You can get some delicious stuff from there so be sure to empty all your veins for valuable blood.
We're moving along smoothly with the alpha and though it looks a bit freaky with the current placeholder models ingame, you can feel the power of the game. Sit tight, bite your nails and wait.