Greetings Colonists!
We're happy to announce that in the October public test phase of Virtuverse we will be releasing our missive system for initial testing.
As part of the Colonisation efforts of Planet Stig, there's a lot of work to do! Visit your nearest Missive terminal to see what tasks are available to you. Each region within the game will get its own unique missives per cycle, each having their own difficulties.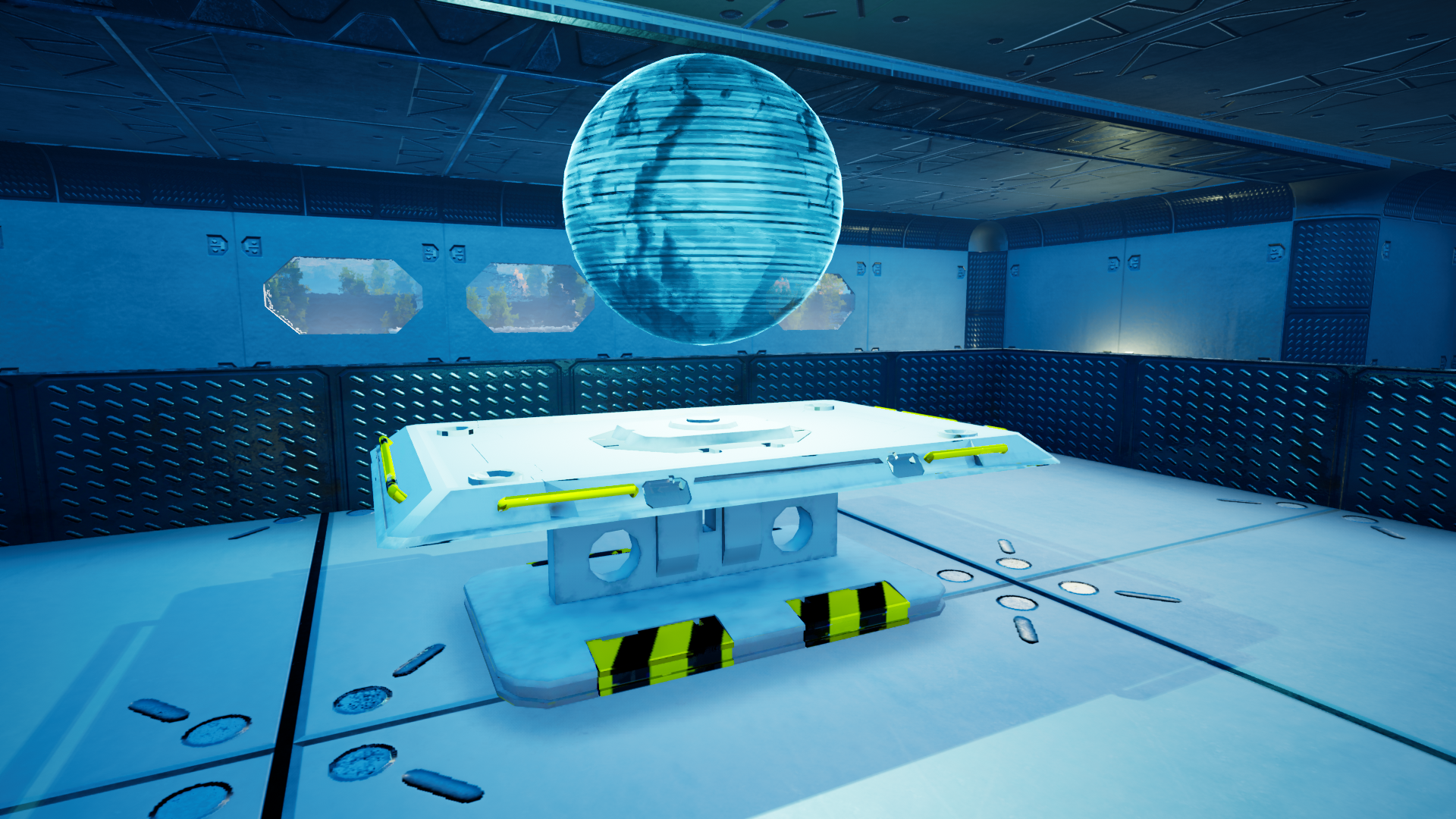 Tasks will be broken down into 4 different categories:
Colonization - Efforts which involve the immediate VOC compound
Exploration - Venture out into the peninsula surrounding the VOC and assist in threat reduction or rare material-gathering
Industrialization - Every colony needs a thriving economy, tasks for the budding trader or shopkeeper
Personal Development - For Colonists who want to focus on what's important, themselves
Every 12 hours missives will reset and a new pool will be generated to choose from. Each missive can reward a Colonist with skills, aurum, resources or items. Resources and items will be proportional to the requirements of the missive and selected from a number of items which are hard to procure or only available through the missive system.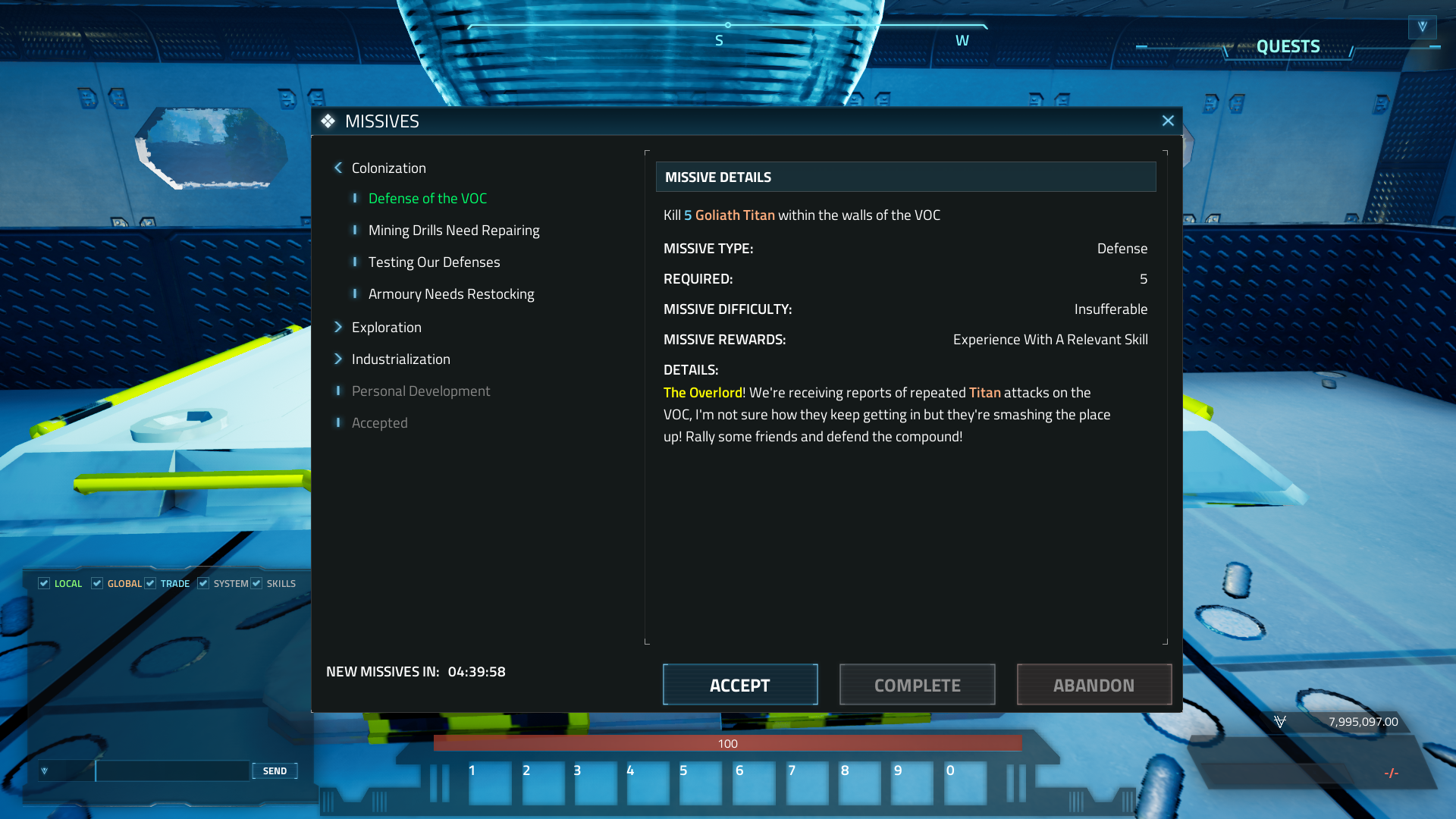 As Virtuverse gains more of a foothold on Planet Stig, we will look to integrate this with a reputation system amongst the different factions within Virtuverse's infrastructure (and beyond!). In addition to this, a token-based system for acquiring unique cosmetic items tailored to each faction's theme is also planned!
Some missives may require a bit of communication between Colonists and support to help finish them, so make sure to be social!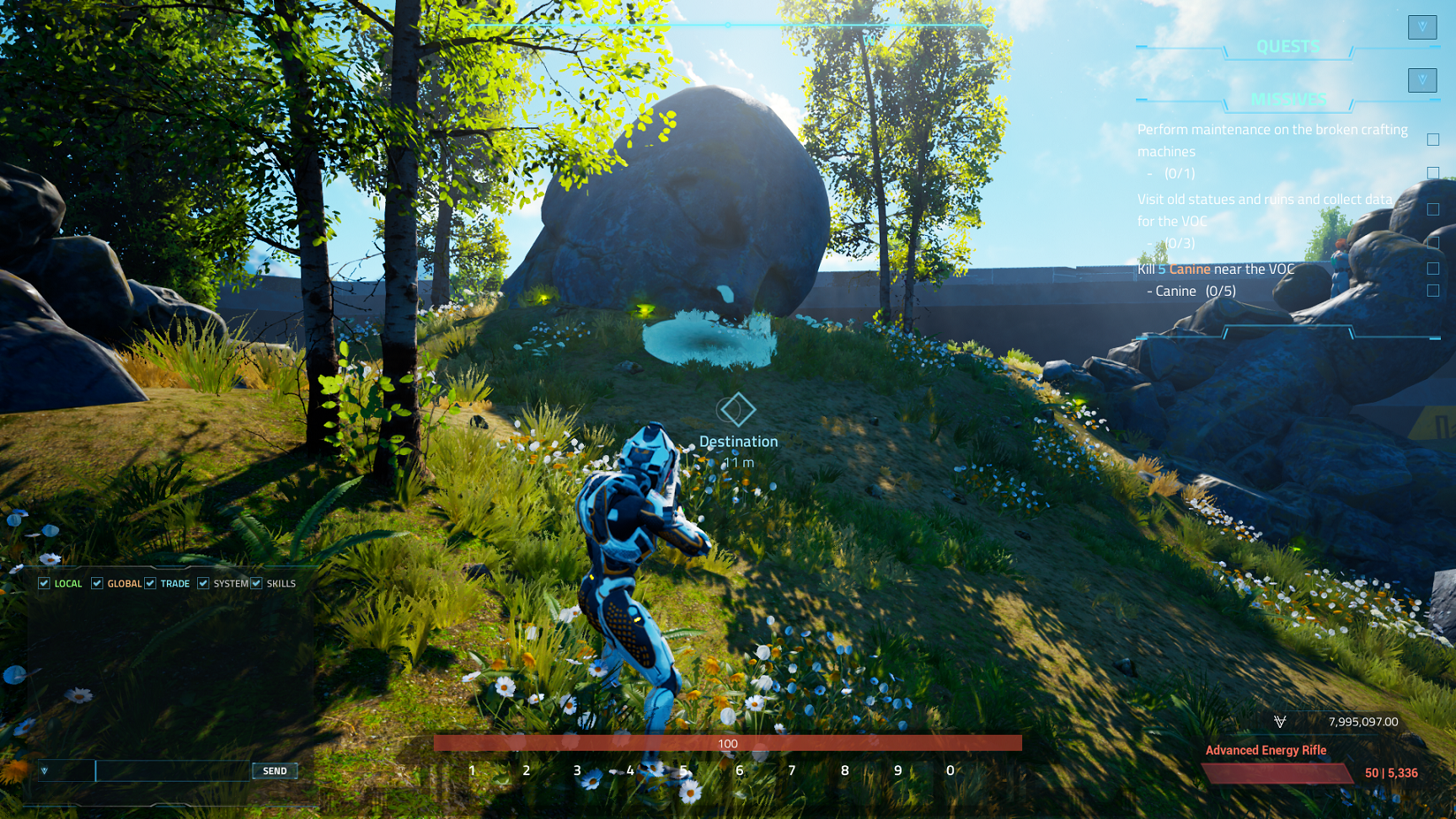 Our community discord is the best way to get up to date information about our upcoming closed alpha (with no pay-walls to entry!), learn about new features and chat with the devs about any questions you may have!