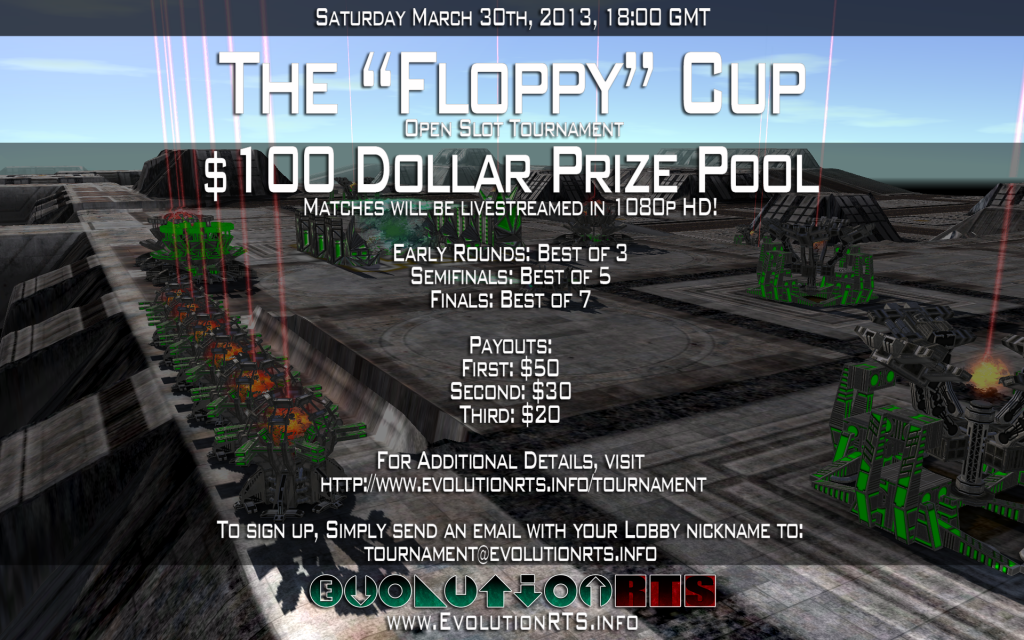 Saturday March 30, 2013, 18:00 GMT
Maps: To be determined
Early Rounds: Best of 3
Semifinals: Best of 5
Finals: Best of 7
Prize Pool: $100
<!--more-->
Payouts:
First: $50
Second: $30
Third: $20
Matches will be streamed live in 1080p HD!
If you are looking for someone to practice against, try #evolution or #tourney.
To sign up. send an email to tournament@evolutionrts.info with your Lobby Nickname. [SmuG]flopflop[ROBO] or [Evo]Forboding_Angel can answer any of your questions in the lobby or in the forums at Forums.evolutionrts.info
This tournament is open to all. No entry fee. Signups will be accepted until the tournament actually starts.
Linux users welcome! If you need help getting Evolution RTS going on Linux, just make a post in the forums and I'll help you get it situated.
Can't wait to see you all there!