Tis the Season!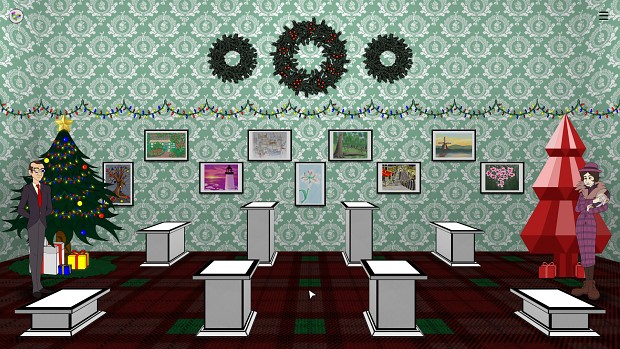 Merry Makersmas everybody! Today, we're excited to announce our upcoming Holiday event, Makersmas, a celebration of self-promotion and all things creative, from painting to music and even game development itself. Makersmas will run from December 18 through January 15. Everyone is invited, and celebrating is super easy and super fun!

2020 has been... a year, to say the least. The artist community has been through a lot, and we want to do our small part to make things just a little bit better. Mondrian Maker and Steam Workshop integration was the first step toward achieving the goal of making Mondrian a welcoming home for creatives, and Makersmas is the second. Makersmas is a holiday to celebrate your works, your art, your creativity, for all the world to enjoy!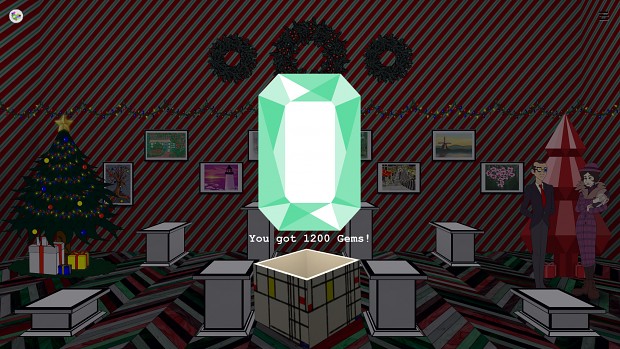 We could easily just make it snow in the main menu and leave it at that, but instead we're going all out. In the Museum, there are two Makersmas Trees. Interacting with these trees will give you presents every day during Makersmas! We'll be adding limited edition floors, walls, pedestals, and artpieces (more on these below). One tree gives you new decorations in the Construction and Spotlight menus, and the other tree gives you Gems! Each tree will grant you a new present every 24 hours. Make sure to check back to grab your new stuff!

We're also busy decorating the Museum with all manner of lights, wreaths, and such, just to make it a bit more cozy. But it doesn't stop there. Makersmas is nothing without the community, and so we're excited to announce our Creative Contests!
Creative Contests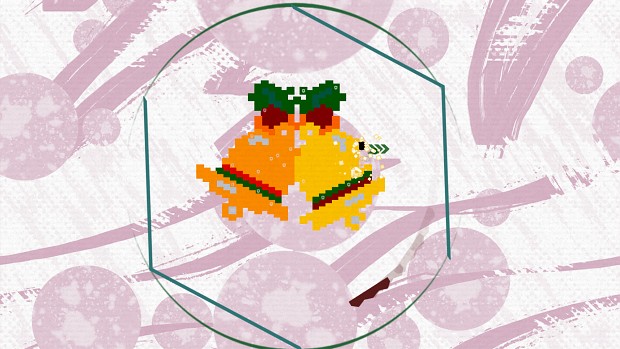 On top of the above additions to the Museum, we are holding two – yes TWO – contests! One is our "Winter Gala" contest, and the other is our "Mondrian Makersmas" contest. Both contests have some common rules. Read below for more info on each!
Artworks must be Holiday-themed. Think snowy, wintry, colorful pieces!
No adult-oriented or blatantly disrespectful works
Original works only! No copyright infringement or plagiarized works will be accepted. However, works derivative of other pieces will be accepted under Fair Use laws
Call for Artists - Winter Gala Submissions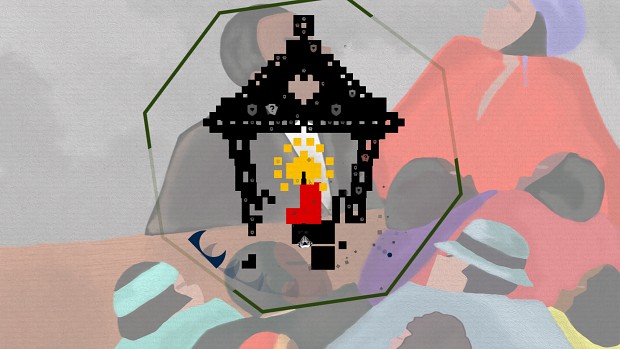 From now through December 11, we are opening up submissions for you to have your artworks featured in the Museum. These are the statuesque artworks that players can place on Pedestals.
There are only a couple of other rules:
Works must be sprites submitted in PNG format with transparent backgrounds
Submissions will not be accepted after 11:59pm EST on Friday, December 11
18 winners total will have their works added to the game, in no specific order. Winners will get their works added as Makersmas spotlight artpieces on Friday, December 18, 2020 and will be credited in the artpiece's in-game name. Purchase of Mondrian – Plastic Reality is not necessary, and winners will receive a complimentary copy of the game as well, to either keep for themselves or give to a friend.

If you're interested, please submit your artworks on this quick Google Form: Forms.gle
Call for Creators - Mondrian Makersmas Submissions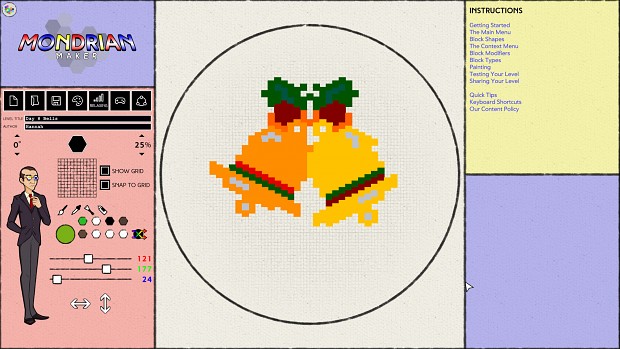 From December 18 - January 15, all Mondrian Maker levels submitted to Steam Workshop will feature the "Makersmas 2020" tag. The ten best Holiday Themed levels with this tag will receive custom thumbnail frames, and the top 3 will also win full Mondrian series Steam keys (Abstraction in Beauty, Plastic Reality, and Soundtrack). Winners will be selected via a combination of community likes and internal selection.
Works must be created in Mondrian Maker, in *.mondrianlevel format, and submitted to Steam Workshop using Mondrian – Plastic Reality
Submissions will not be accepted after 11:59pm EST on Friday, January 15
Lantana Games will also be uploading new, Holiday-themed levels to the game's Steam Workshop during Makersmas, so keep an eye out for all the new content that will be hitting over the course of the event!
Requisite Fixes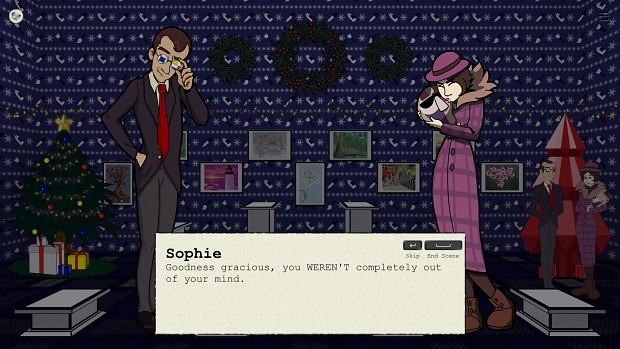 Of course we have more updates well underway, like fixing up the Museum Inventory window, some Mondrian Maker oddities, and downloading Steam Workshop subscriptions. The goal is to have as many of these issues sorted as we can by the start of Makersmas, so keep an eye out for these updates.

As always, thank you for playing, and thank you for helping to build what we hope will be the most creative community ever in gaming! Don't forget to grab the game on Steam. Looking forward to celebrating Makersmas with you all.

- Danny