With this post we are announcing the development of our 2D adventure platformer, EDGAR. We've been working on the game for a month now, and feel like its time to talk about what the game is about and what he have so far.

In EDGAR, players will play as Edgar Allan Poe as he chases Jack the Ripper through an alternate Victorian London. Along the way he will build an arsenal of weapons, costumes, and accessories that will help him fight through increasingly difficult enemies. The loot in EDGAR is the primary source of character progression, and will be made up of both randomized and handcrafted items.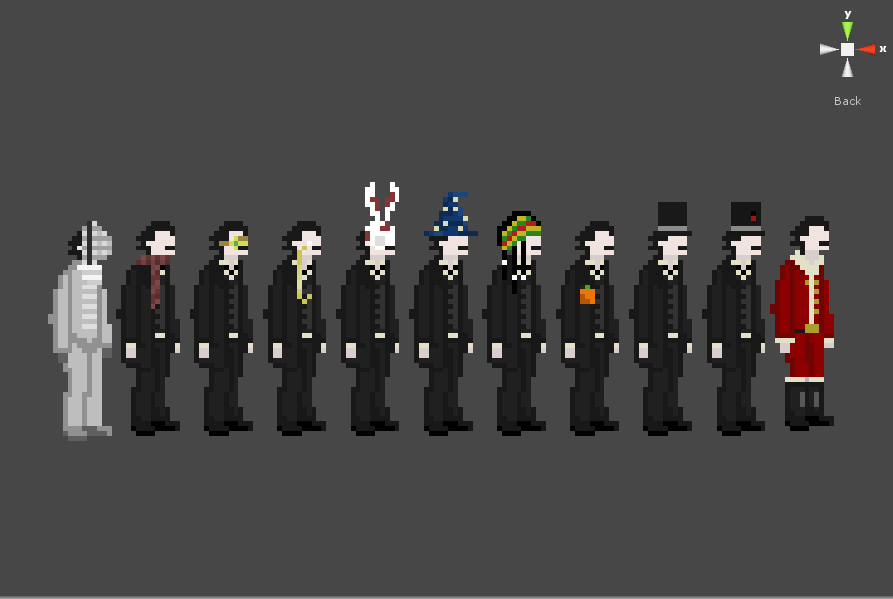 The loot will be one of the defining elements of EDGAR, bringing not only character customization and changing game mechanics, but a quirky style that will play off the game's dark, Gothic atmosphere (more on that, especially music, another time!)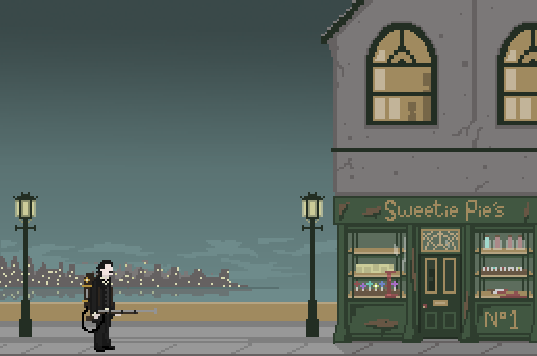 The game is being made in Unity3D, though it is entirely 2D with pixel graphics. Our artist has done a fantastic job establishing the feel of the game and we're still refining it further. We want players to experience the Victorian Era like they never have before.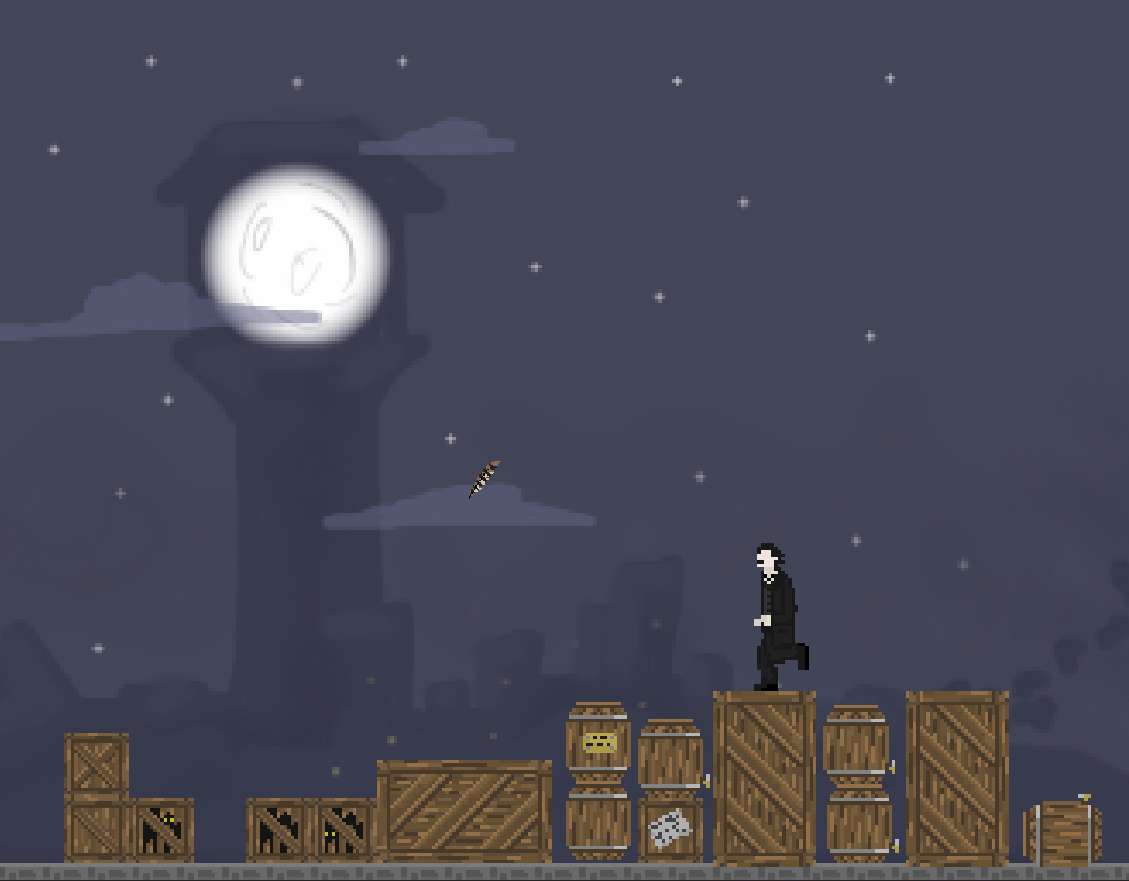 So where are we at right now? Currently we have Poe running, jumping, and idling whenever you have to put on some pants and go answer the door. While the main story will be made up of handmade levels, there's an "infinite dungeon" mode planned with randomized platforming elements, and currently, we have items spawning randomly. A new level is generated every time you reach the end of the one you're in.
We also have a quill cursor which will be used for combat and using the inventory.At the moment loot will also spawn, but without the inventory, it automatically equips on pickup.
So there you have it, our first post about our game, EDGAR! Make sure you check in occasionally for more updates!