Hi!
I'm very pleased to announce I'm working in a new game: Cosmopolis Inc.
This game is a new sci fi city builder that I hope to release in Early Access during this year.
What will make this city builder different?
While this game has heavy inspiration from the Tropico games (and others) in their building and economy mechanics I hope to make it stand by adding several features like:
- Direct Combat:
That is unlike the Tropico games you'll have complete control over your units: space ships, troops, aircraft and even mechs! and you'll need them to defend your city from pirates and alien attacks.
- Exotic Locations:
Why build over a regular planet when you can build a city in an asteroid, a magma planet or even an abandoned space megastructure? as long as you save your company a few bucks they won't care if you put your population at risk.
- Skyscrapers? more like Spacescrapers!
This is not just a fledgling colony what you are building, you are building a city so expect to build high... maybe I'll even add arcologies in the future, who knows?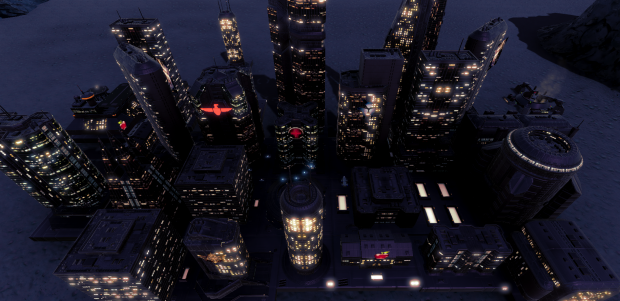 - Where we are going we won't need roads:
Instead of building roads just worry about building your city, every citizen has their own state-of-the-art flying car.
- Population separated by especies and factions:
Solve conflicts between different species or benefit one over the other. Be careful though because actions have consequences: anger too many aliens and you won't only have riots but also a visit from their corresponding faction which could just be a rational alien confederacy or a militaristic grimdark human empire.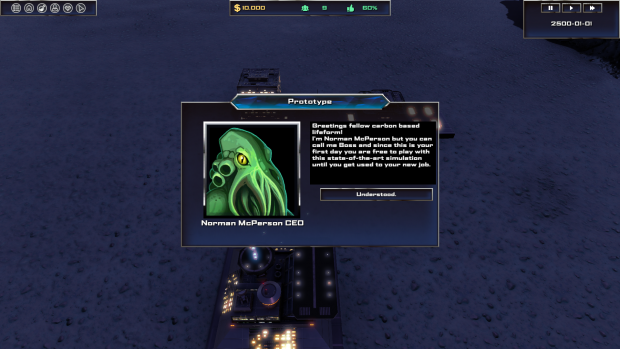 Ok but what's the current status of the game?
At the moment the game is in very early development but I just uploaded an alpha prototype that should go live alongside this article (if not just check later please).
This prototype only has basic building and economy mechanics alongside basic citizen behaviour but it should give a general idea of the style and controls of the game.
Please try it and share your thoughts with me, I'm always open to feedback.
Regards,
Jorge