Hello dear reader. We're announcing out next project Anywhereland! A 3D cel shaded collectathon platformer inspired by both the old guard of the genre and the newer pioneers into the area.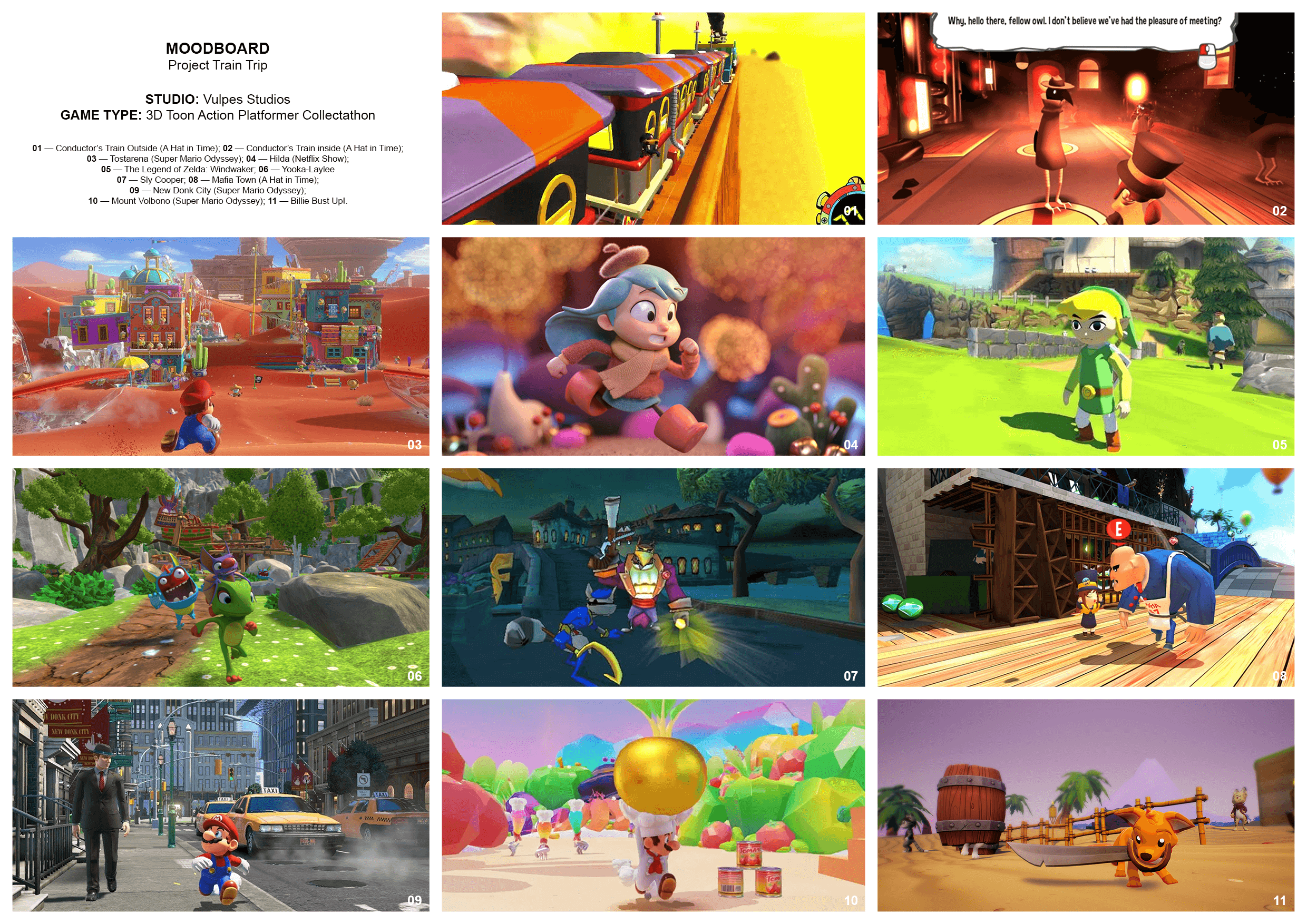 Moodboard showing some of our biggest inspirations for art and gameplay.
Mechanically speaking Anywhereland is primarily a platformer. Allowing you to run, jump, wallrun, and glide your way around the environment in a way that makes even the basic movement loop exciting. By chaining together these moves the player can weave their way through the environment in creative ways, using their toolset in creative ways to traverse both the ground and the air.


Our other major focus is on the world itself. Our goal is to have a world that entertains and exudes fun more than anything else. To achieve that goal we'll be mixing time periods, genres, and focusing on a cast of unique and entertaining characters.
We invite you to join us on this journey through development of the title.
To tide over interested followers here are some character design concepts from our concepting phase.