Warbanners is a turn-based tactical strategy game with role-playing elements. In the role of commander of the mercenary squad "Silver Griffins" the player will search for ancient artifacts, solve the dark secrets and, of course, save the world from an impending catastrophe.

The campaign consists of a chain of missions with forks and branches. Most missions contain elements of text quests and require deliberated decision-making.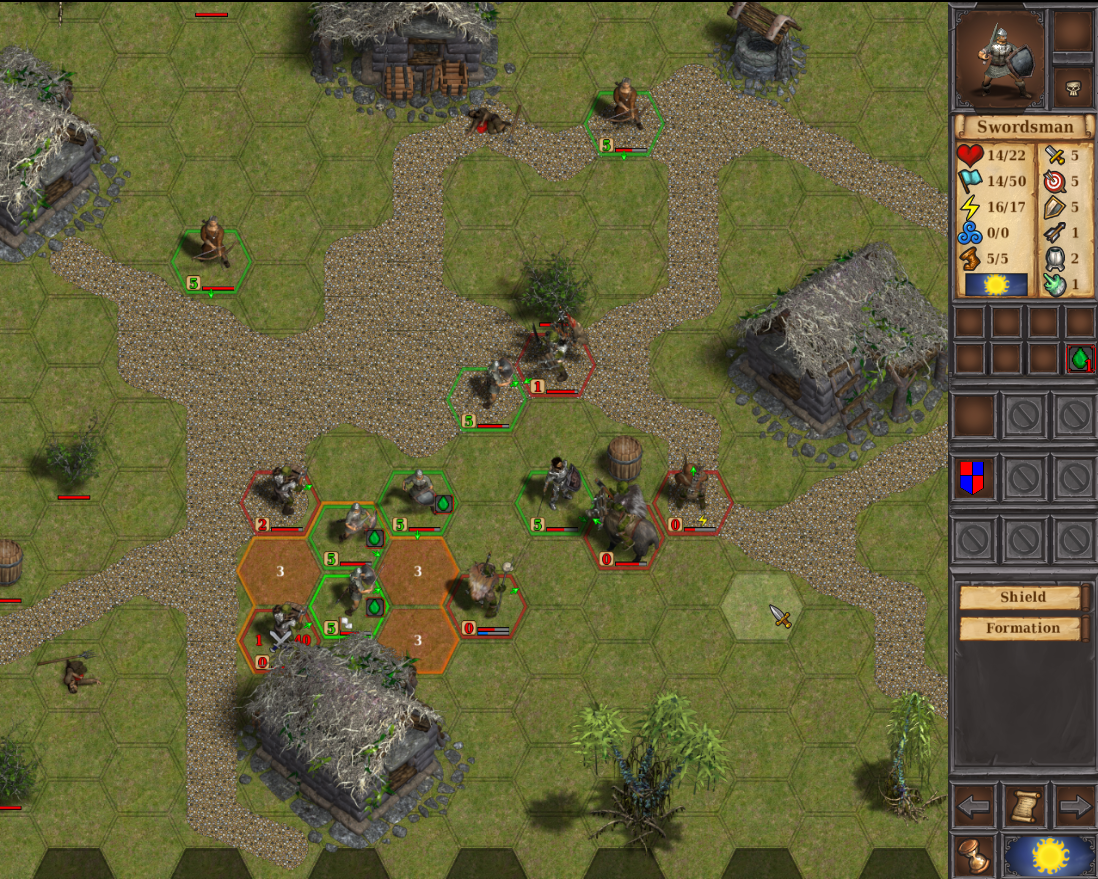 Between battles the player spend earned experience points to improve the mercenaries characteristics or learning new skills. Almost every fighter can be equipped with magical potions and artifacts.

Assistants, not involved in the fighting, are ready to join to the squad for a modest fee. They can give useful bonuses. For example, if the army will be accompanied by a Master of Sieges, at the beginning of the battle the "Silver Griffin" will have in it's disposition to a formidable catapult.

Complex tactical battles are the key feature of Warbanners. The major role played by the landscape and the degree of the battlefield illumination. Many terrain objects are interactive: the trees can be cut down, water can be freezed, the fire can be put out... The battle system is based on the action points and, among other things, takes into consideration the morale and fatigue of warriors.