Angeldust: magical world, magical performance
Wednesday, June 1st 2016, the Dutch startup games publisher Metagaming B.V. released Angeldust v2.1. In this online game, players explore a huge magical game world together. A world which they can almost completely customize.
Angeldust v2.1 gives players integrated game replay functionality along with a cinematic camera mode to create stunning in-game footage out of the box. The new Angeldust trailer was recorded using these readily available features with the help of dozens of players.
No nonsense
The online game Angeldust gained a lot of attention. The concept, the technology are refreshing. Frank Lucas, Metagaming: "I wanted to create an online game that is playable without worries. You purchase Angeldust just once, so you're not tied to a subscription. Angeldust plays beautifully on all of your devices. From PC to Android, from Mac to iPad and iPhone. Even on computers a decade old. And you play the exact same game in the exact same world every time. With up to hundreds of thousands of players simultaneously."
Friends
In Angeldust, each player starts at a private building plot in a village on which only he or she can build or demolish a custom-designed house. Outside of the village, players encounter hundreds of different creatures in more than twenty five game world areas. By defeating creatures and discovering areas and materials, you earn virtual money. Money that can be used to acquire new building block designs. The telecharger, a teleportation device, allows you to instantly travel from your house to saved locations in the game world. You can also teleport to your friends. That way, you can easily explore the game world and build together.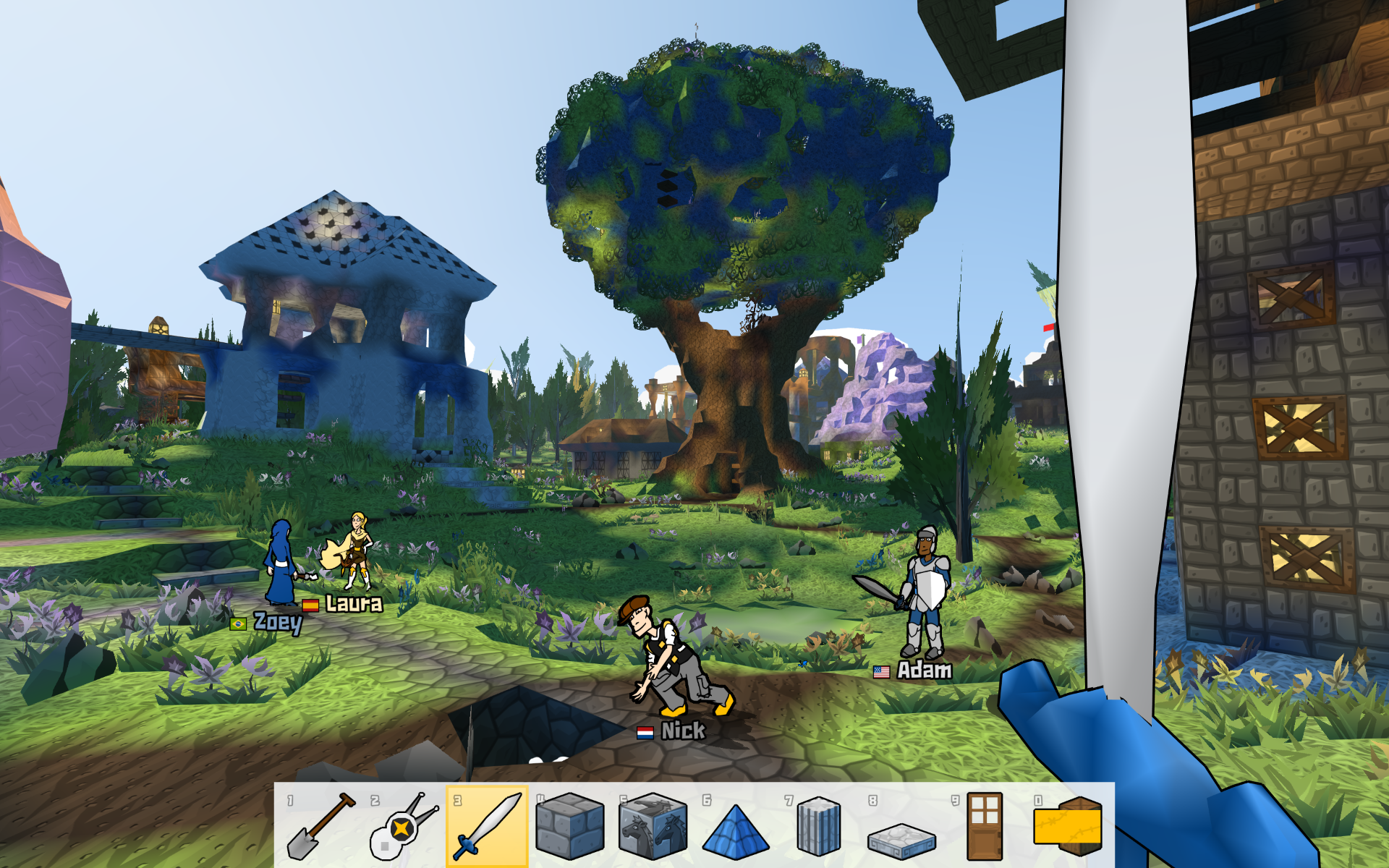 Playful features
Pre-release testing shows the game being highly praised by adolescents and kids. They appreciate Angeldust's cartoony looks, the choice of building in private or alongside friends and discovering new creatures. The open world approach of the game makes it highly recommended for everyone into exploration and construction. Metagaming also implemented playful features to appease players. Many creature names reference popular culture, even dating back to the year 1642.
Talk with the maker
At regular intervals Angeldust creator Frank Lucas plays Angeldust via his live gaming channel 'Angeldust Live!' on YouTube. Watch along, discover the game world of Angeldust and ask him all your questions.
You'll find more information at PlayAngeldust.com