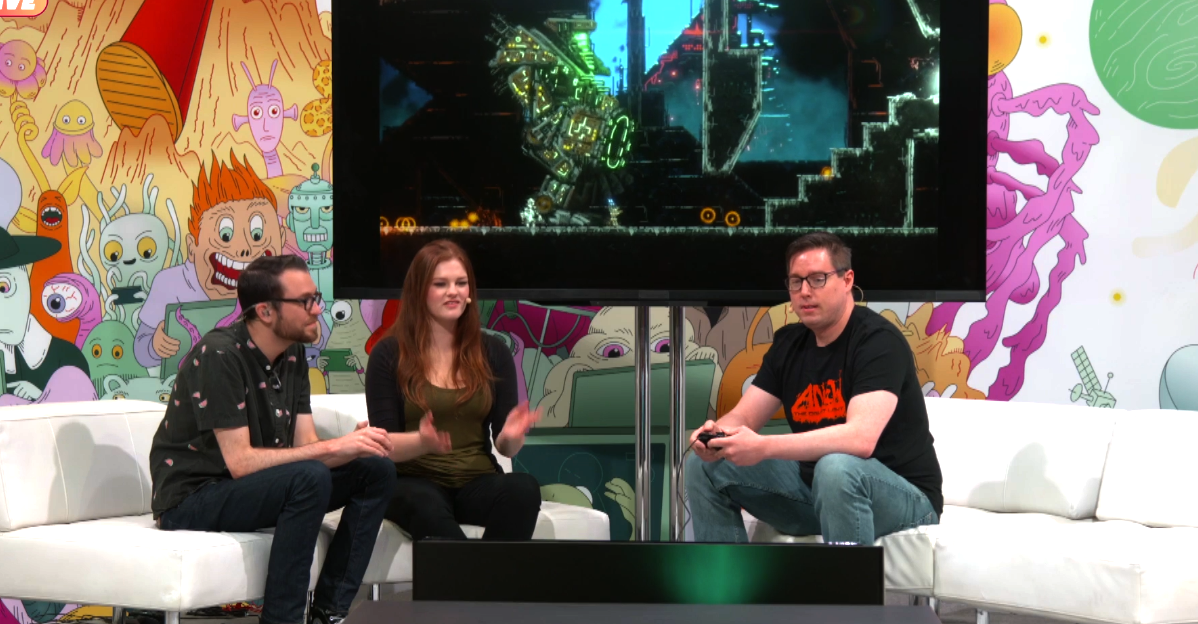 We had a fantastic showing at this year's E3 convention in Los Angeles. Our game was selected to demo at The MIX indie games showcase on 6/12. We had a great showing, met lots of excellent developers and business folks, and also streamed our demo live on Twitch at the event.
We were also selected to demo our game on the exclusive GameSpot live-streaming stage show, smack-dab in the middle of the main E3 show floor! This was an incredible opportunity to show off Anew to an on-foot crowd at E3, as well as a large audience watching on Twitch and GameSpot's website.
As a result of these public showings, our wish list numbers on Steam doubled in a day! Thanks so much to those of you who are interested in the game we've been working on, full-time, for so long. If you haven't done so already, please wishlist Anew on Steam!
Lastly, we started up our Discord server this past week. Click here to join us! We're usually online, chatting with folks, sharing dev updates, and running free giveaways of Anew swag. If you backed us on Kickstarter, please direct message us on Discord and we'll send you a Steam key for our playable alpha demo.
More to come,
Steve and Jeff
(the dev team)