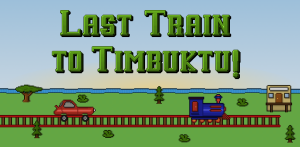 At long last, Last Train to Timbuktu is available for Android devices! You can download it from the Google Play store.

If you prefer to not use the app store, you can download the application package directly from Greeneyedgames.ca
The game is completely free to download and play. It does show in-game ads, which you can optionally pay a dollar to turn off.
Here are some screenshots: