Hello,
Yes it's been a while. No the project isn't dead nor has the progress slowed down. I guess I've been so busy that I decided to prioritise development over social media presence for a long time now.

A whole lot has changed and I'm probably gonna forget a whole bunch of it. First of all, the game is no longer planned for steam but consoles only to begin with. The game will no longer be available for download either except for chosen volunteer testers.

After doing some larger real life tests with new players, problems I didn't foresee started to occur and the game started to take on a slightly new shape. Thanks to the testing the game is already a much more enjoyable experience especially for new players.

2 new characters have been added making it a total of 6 characters. Another 2 characters and the roster will be complete.
Terathyn
Acid character with a big heavy tail, his acid goes through platforms with diminished damage for each penetration. Prototype art, he will most likely not be insect inspired in final art.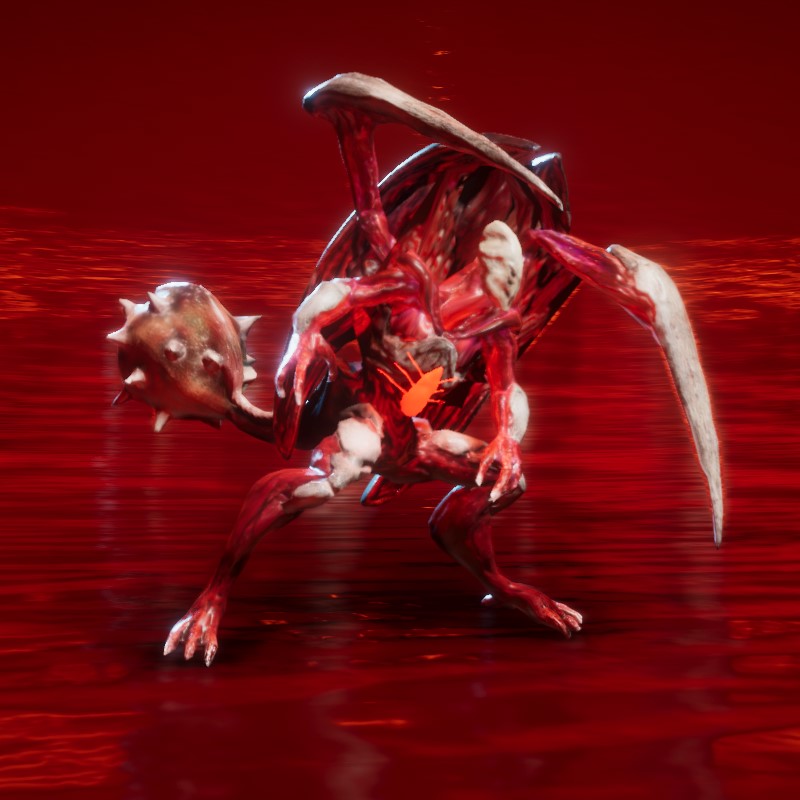 Groob
Small alien uses high tech tentacles to control the corpse of a large turtle.
He is the slowest of all characters, his shell provides some damage reduction. Again rough prototype art, needs to look more like a turtle in final art.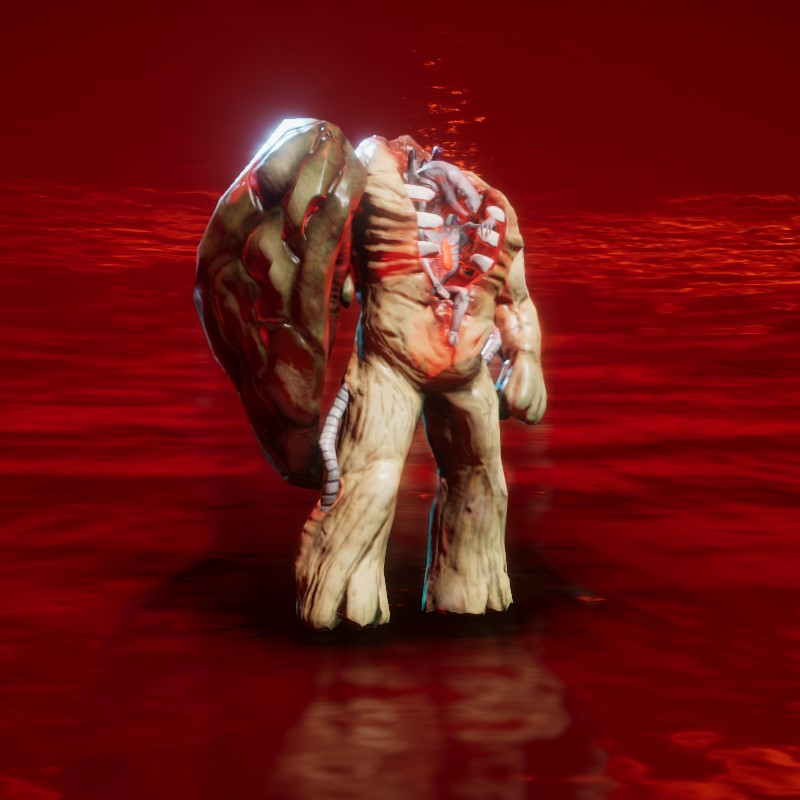 I've also created a final character select UI layout with prototype art.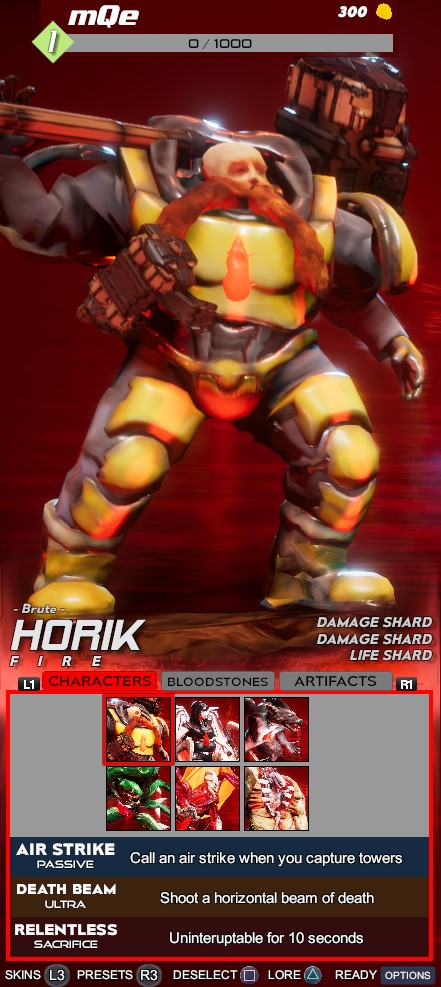 All controls have been completely reworked to be more intuitive and less complicated. In general, the game is just easier to understand and it could easily be improved on that front still. Since the game introduces multiple new mechanics that hasn't been seen in fighting games before, explaining these mechanics purely through gameplay has been one of the biggest challenges. Clarity is the last major missing piece before I can put the game on lock-down.

Unfortunately, not much has happened final art/sound/music wise. As long as I kept finding things that needed to be changed, I felt like there was no point in continuing with production. This was ultimately the right choice as I found a few things that would've changed the art significantly. One thing I have worked on for final art is a fur shader and painting tools for Unity.

Here are some work in progress images of the first character art, which uses the realtime fur i created.

The business plan has changed a couple of times also. Currently this will be free to play. You will be able to earn coins by playing matches that you can use to unlock skins. These coins can be bought with real money too. It's still up for debate whether some characters should also be locked and have them playable on rotation. I'm not sure how the gaming community sees this, things can easily cause so much hate if not done right with free to play and I would hate the "pay to win" sentence used in connection with Blood Brawl.

I'm not gonna lie, it's hard not to feel extremely fatigued at this point. I've been working on this for over 4 years, mostly completely alone. When working on it alone at home, the motivation just drops daily. Then I'll have a test with other people and seeing them having fun will get me all pumped up again. So for me the tests were not just valuable for exposing problems, but they gave me the much needed motivation that normally kills so many indie games.

On a last note, I started twitch streaming while developing if anyone should be interested. I mostly do it for motivational purpose, but it's not a bad place to check out the current state of the game right now :-)