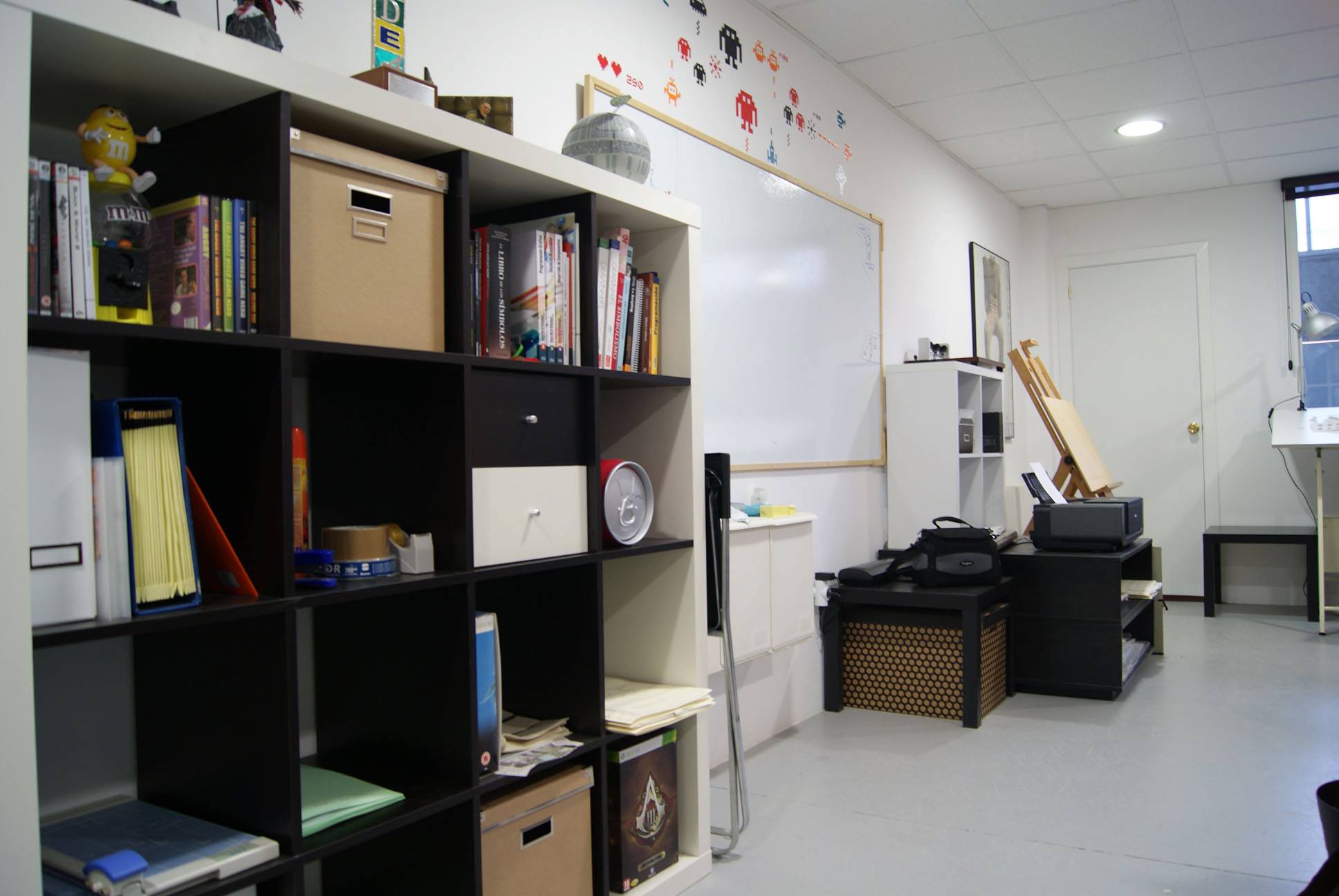 Welcome to Teku Studios! Wanna take a quick tour with us? Let's see where our team works!
Our studio is small yet functional. We all work together so the development process is more agile and dynamic. Every time a programmer wants to know something, he just needs to raise his voice and ask the artists. And when an artist wants an animation changed, he just needs to ask so! See that nice white blackboard? That's our Brainstorming Holy Place!
We are a very young and open team. And that means that some of the crew members work from home. Elena lives in Zaragoza, and so we chat with her via Skype or Steam, and she stays at home designing all the icons and interfaces. Also, our composer Pascu works on the OST 200 miles away from here! That also applies to Gelo, who lives in the US.
But let's take a look at our workplace: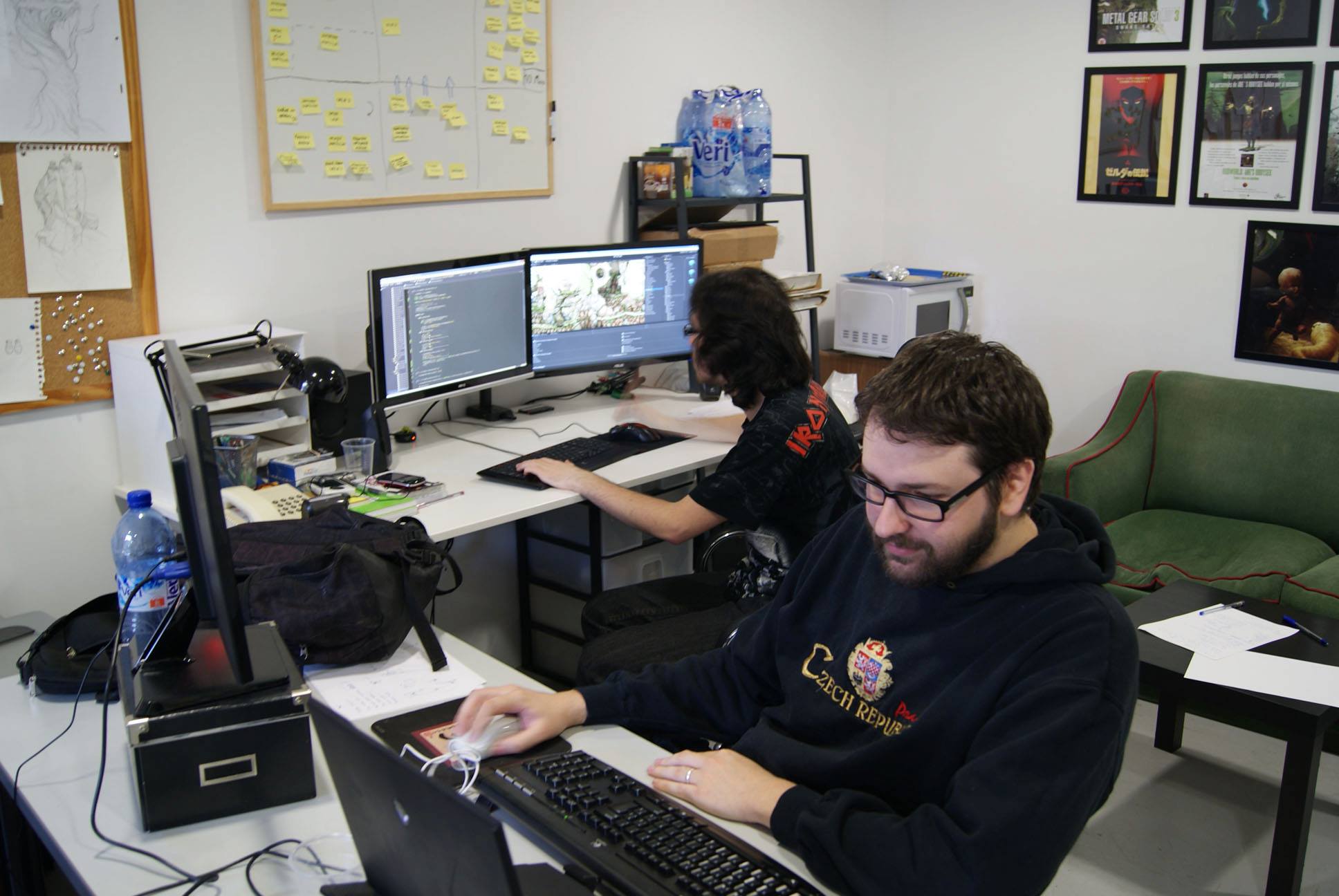 Aaawwww, don't you love when programmers code? Juan Diego and Miguel are the technological core of Teku Studios. They work together in a dual-screen madness, designing and coding Candle's gameplay features, as well as every other technical affair. Notice the workflow-manager, pot-it-full Scrum panel above :) And water, LOTS of water.
Let's see how the animator animates!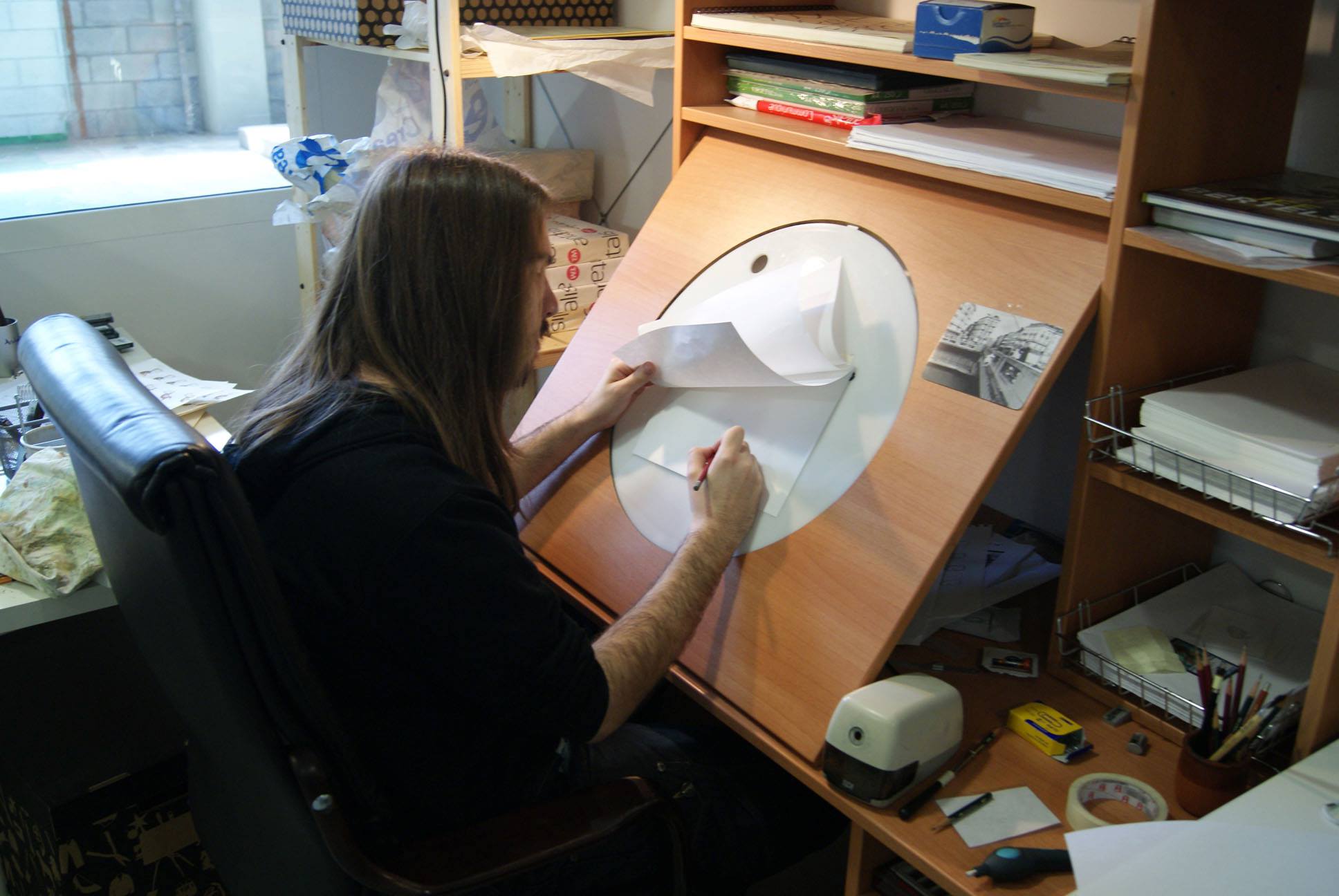 That's our animation spot. A classic frame-by-frame Disney-flavoured animation table. There, Jose draws every animation comparing its current frame with the previous, thanks to the retro-illuminated panel, which allows him to see where each part of a character was located before. This is the most important part of Candle's development, hope you like our style!
And what about Iker? Well, take a look at this: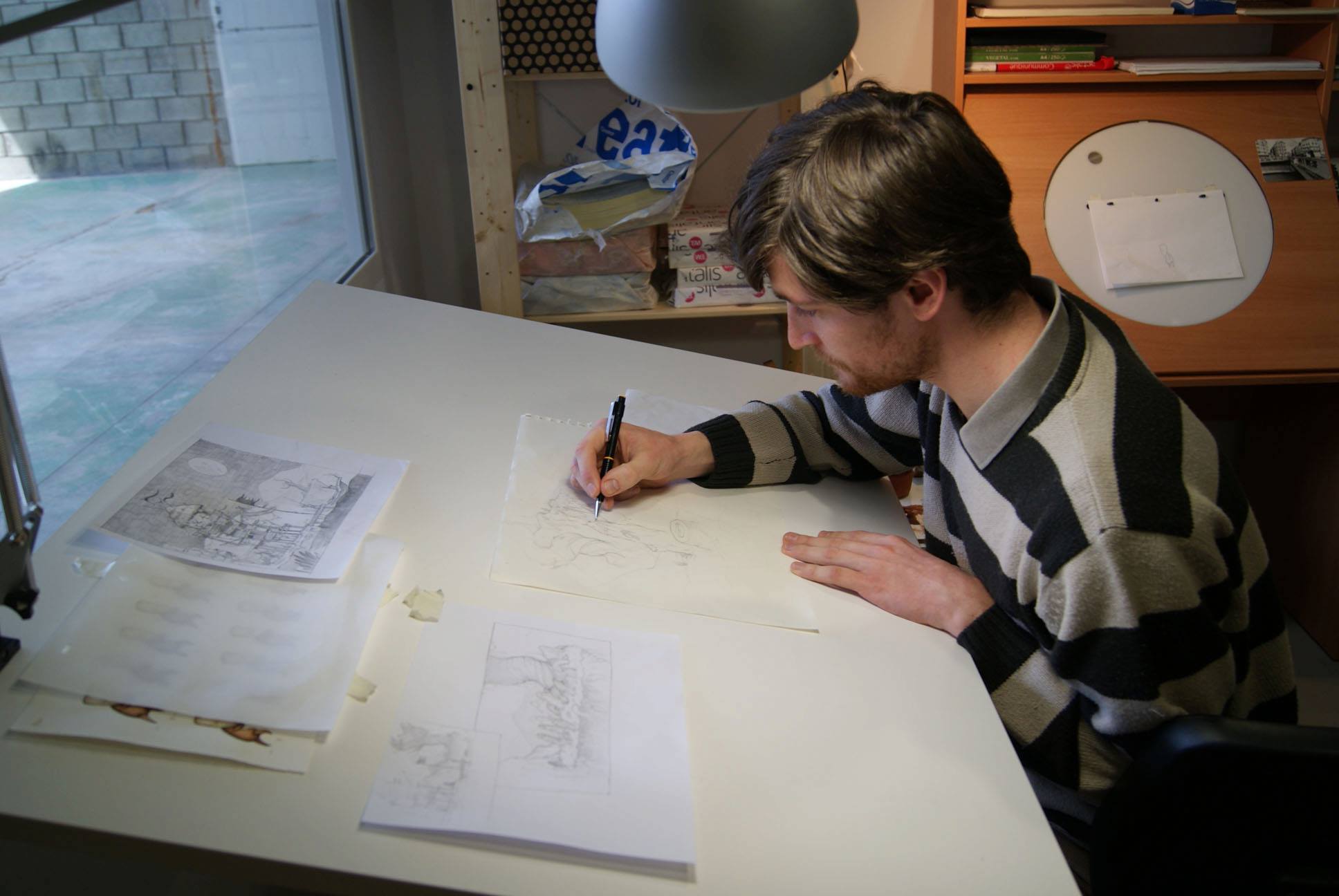 Iker is our concept artist. That means that he desings almost every scene of the game. Every time the team discusses a puzzle or a new zone, Iker is there to draw it. He makes our wildest dreams come true, and when he has finished drawing an environment or puzzle, he also paints every background with our beloved watercolors. Note that super tiny drawing that's close to the camera? That's a full level! Awesome, right? That's The Way of Iker.

These two artists can make tens of desings in a week. Just take a look at an average amount of new artwork this very month: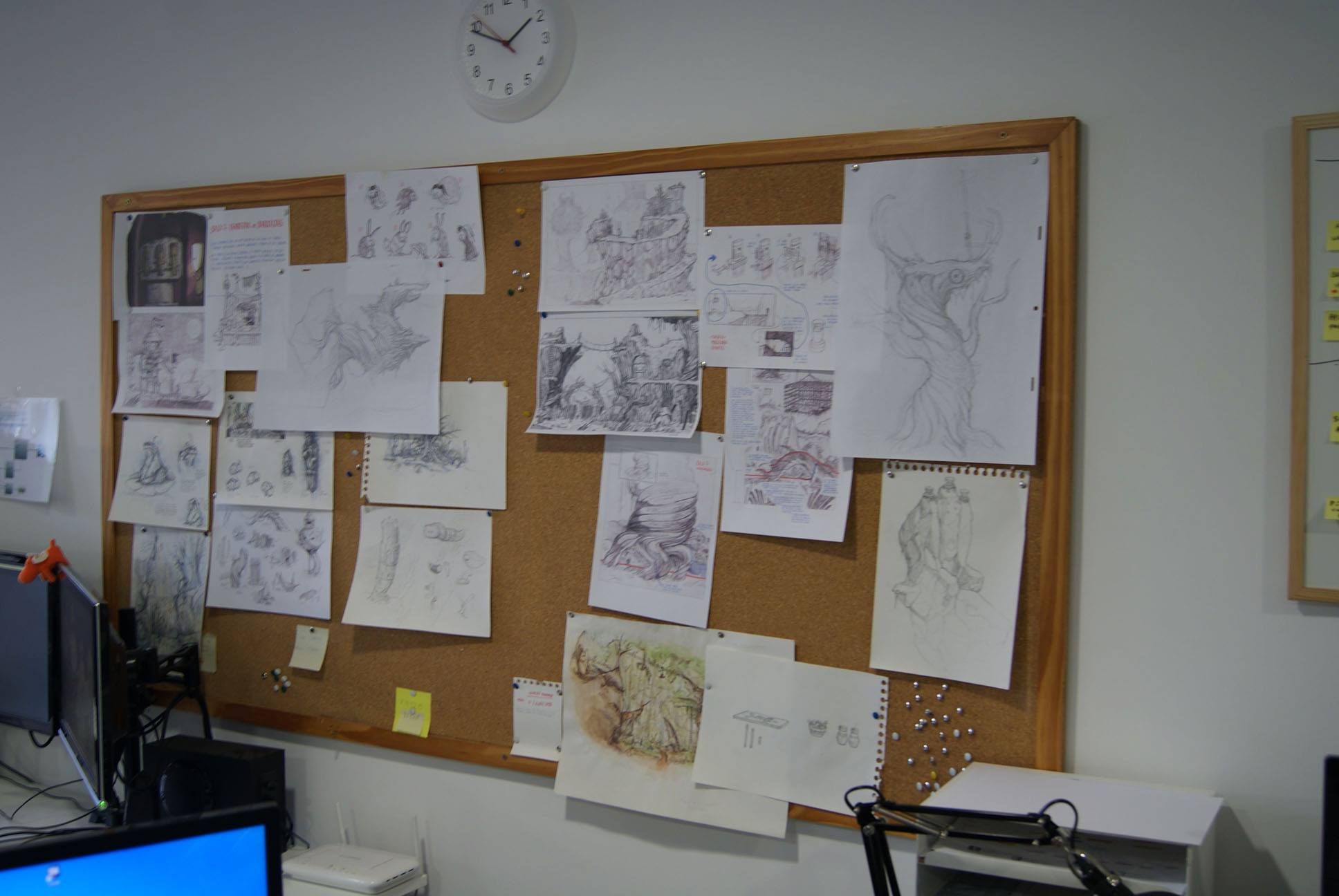 Impressive, right? Well, most of those artworks are almost done by now. We will show new scenes of the game during this crowdfunding campaign. Don't miss our updates!
Not yet impressed enough? This is our studio after a hard day's work: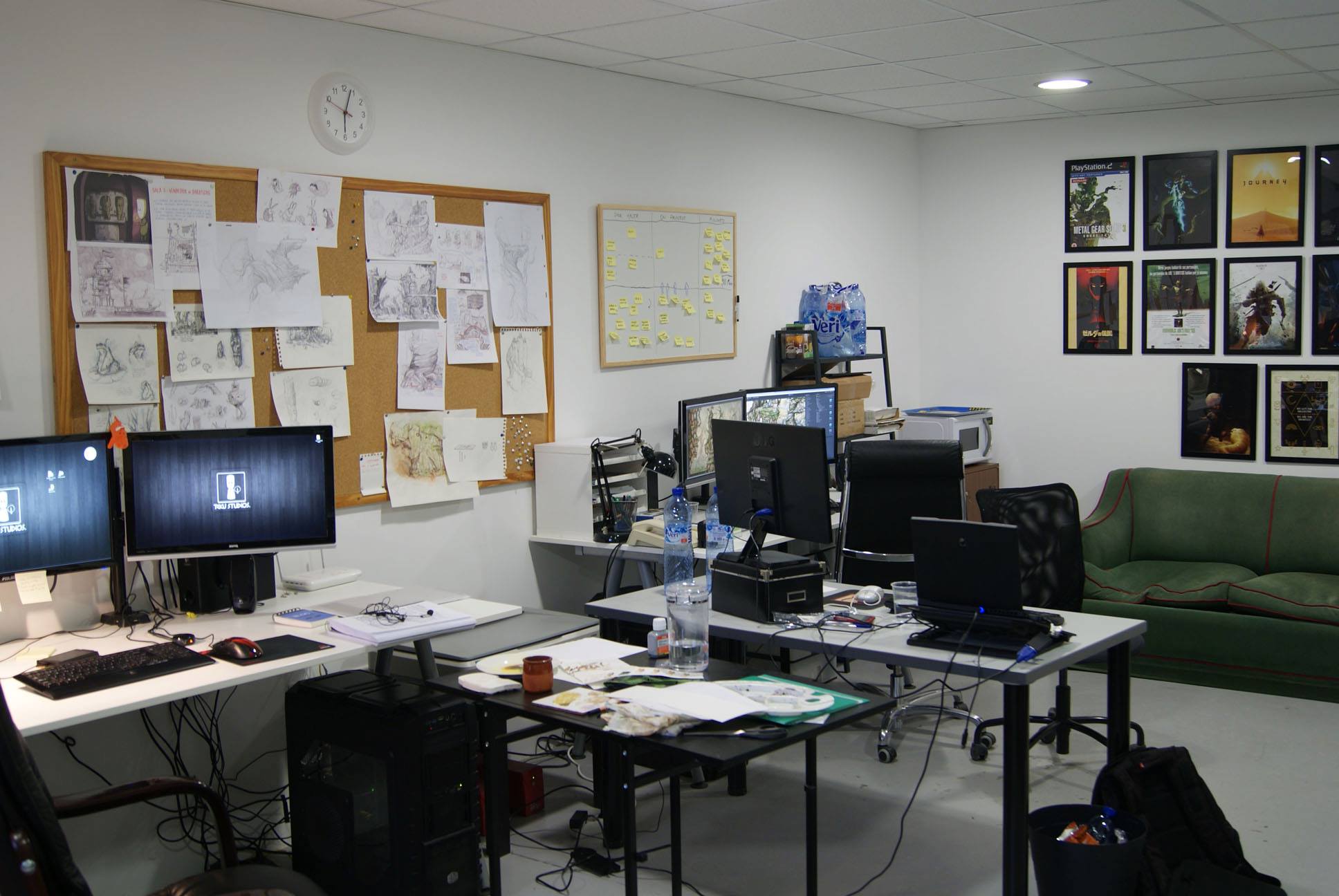 Full of love. And ARTWORKS!
And that's all folks! This is Teku Studios. Hope you now understand better our style.