Last weekend we released a new build (v.12.07.27) with the following features and fixes:
--v.12.07.27--
Bug Fixes:
-- Rare permissions issue for saving game data resolved.
-- Equipping a 2H weapon on top of an equipped 2H weapon puts 2 of the former weapon back in the inventory instead of 1 - Fixed
-- During combat, self-targeting spells trigger the "select a target" message - Fixed
New Features:
-- Added usable (restorative and party buff) items
-- Added Apothecary for acquisition of usable items
**Most saves broken with this build**
And a peek at the content, even if it is a little thin on the ground at the moment...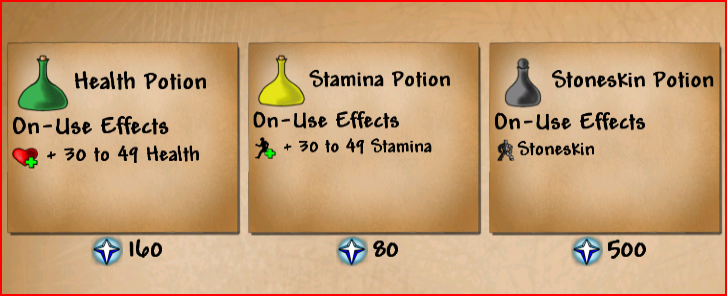 In an absolutely shocking turn of events, not only did this build fail to fix every pre-existing bug, it introduced at least one of its own. So, today, we bring you a shiney, new, less bug-filled build. We hope.
--v.12.08.01--
Bug Fixes:
-- Retiring characters clones the entire party's equipped items even if you don't retire the entire party. - Fixed
-- Replacing a retired character with one of the same name and class transfers the retired character's gate bans to the new character. - Fixed
-- Potions and Charms are no longer elligible for enchanting.
-- Rare CTD during combat found and fixed.