The ammo menu in HALT can be used to switch from your default ammo to any ammo type that you've collected in the game so far. Today I'll be discussing the incendiary ammo.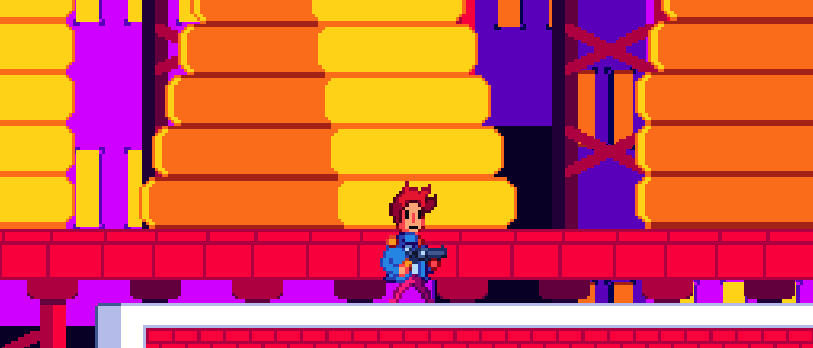 The turret ammo will be obtained in level 5, the second to last level in the game. It is one of the most powerful weapons in the game, with the most expensive ammo.
The turret ammo allows you to shoot levitating turret bots that after being shot, wake up and shoot in 4 directions: up, down, left, and right.




The turrets self destruct after a few seconds, and allows for a max of 3 turrets being used at once. Once another turret is shot, the oldest one will self-destruct, to allow for the same balance every time.

I should also mention that your weapons don't have friendly fire. I will go more in-depth on friendly fire in another post about another feature.




The turret shoots bullets from your regular ammo type in all 4 directions, shooting up to about 20 bullets in each direction for a single turret's lifetime.
Soon I will cover more about the turret ammo in one of its many powerful upgrades.
---

That's all for today!! Stay tuned to see more devlog action!