Development stage:
The game is currently well into environment modelling / design stage with the key location progressing on a weekly basis. The first stage of this is a complete re-creation of the Amityville house from 1976,after that materials, shaders and models will receive and extra pass of detail and polish and then the focus will turn to lighting and atmospherics.
A huge amount of time is being spent on building the environment as closely to the original home as possible whilst still making it playable.A key component of the game is the ability to explore different time periods of the home so the initial modelling stage will allow for switching to alternative versions.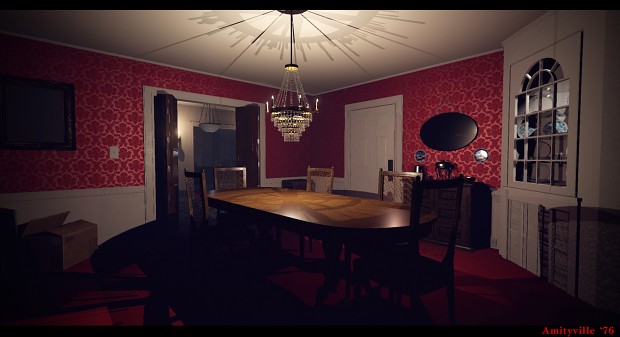 Gameplay:
The first interactive mechanics are already in place and various ideas for the direction of the the gameplay are being explored. Rough concepts for the 'Red Room' also known as the gateway to hell are being worked on and will form the backbone of the later game play stages.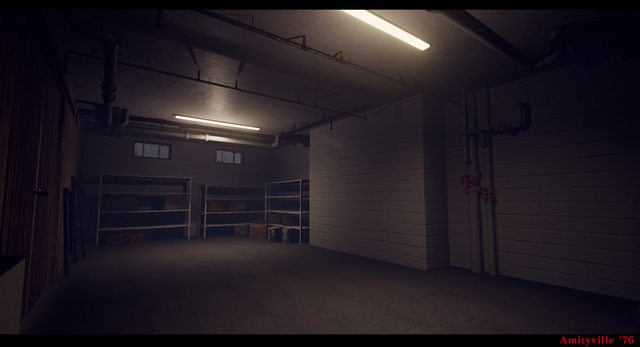 Modes:
I'm also exploring the possibility of additional extras such as VR compatibility and an additional game mode known as 'crime scene',this would allow the player the ability to explore a version of the game unrestricted by game play events which highlight key elements of the Amityville murder case.
Vr integration will require some testing but one thought is that the crime scene mode could support Vive more easily. Early implementation of Rift support is already in place.