For Week #2 I worked mostly on updating the textures of various objects and re-arranging the layouts of different rooms. With the addition of more interactable items, this should improve the flow of gameplay.
I have included 2 screenshots; one to show a comparison between the before/after textures on a chair and another to show the improved office from the first Development Blog.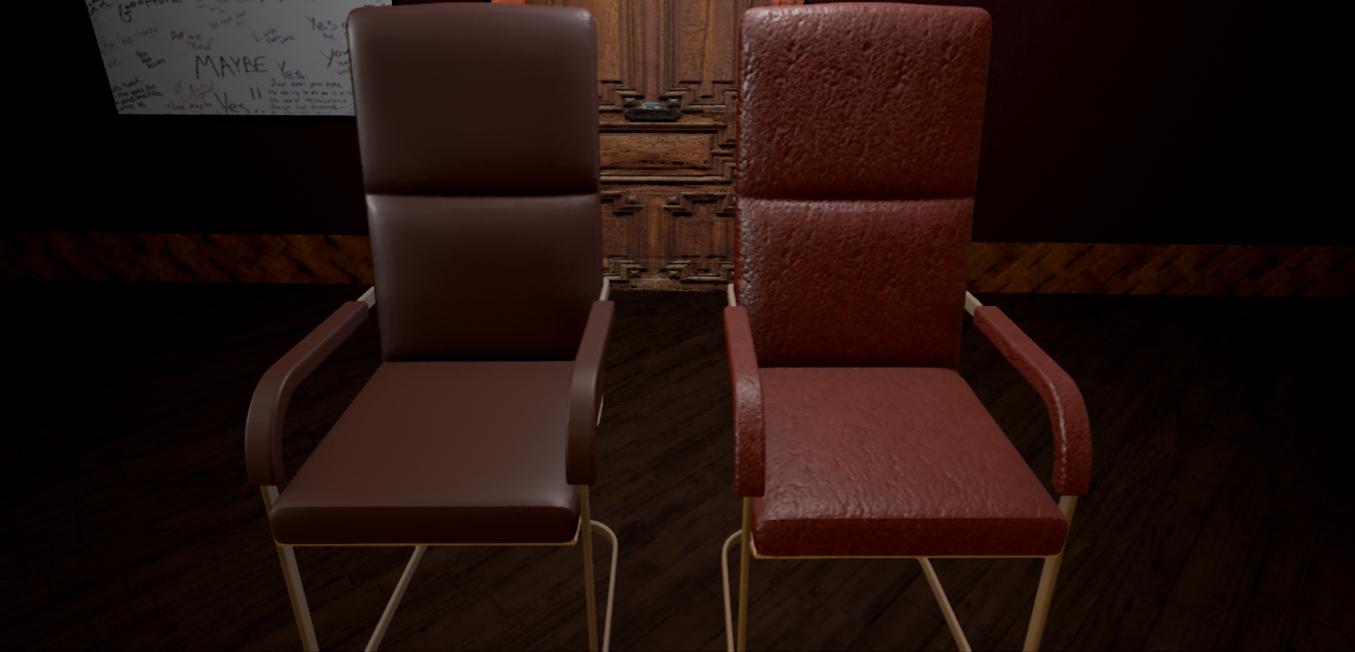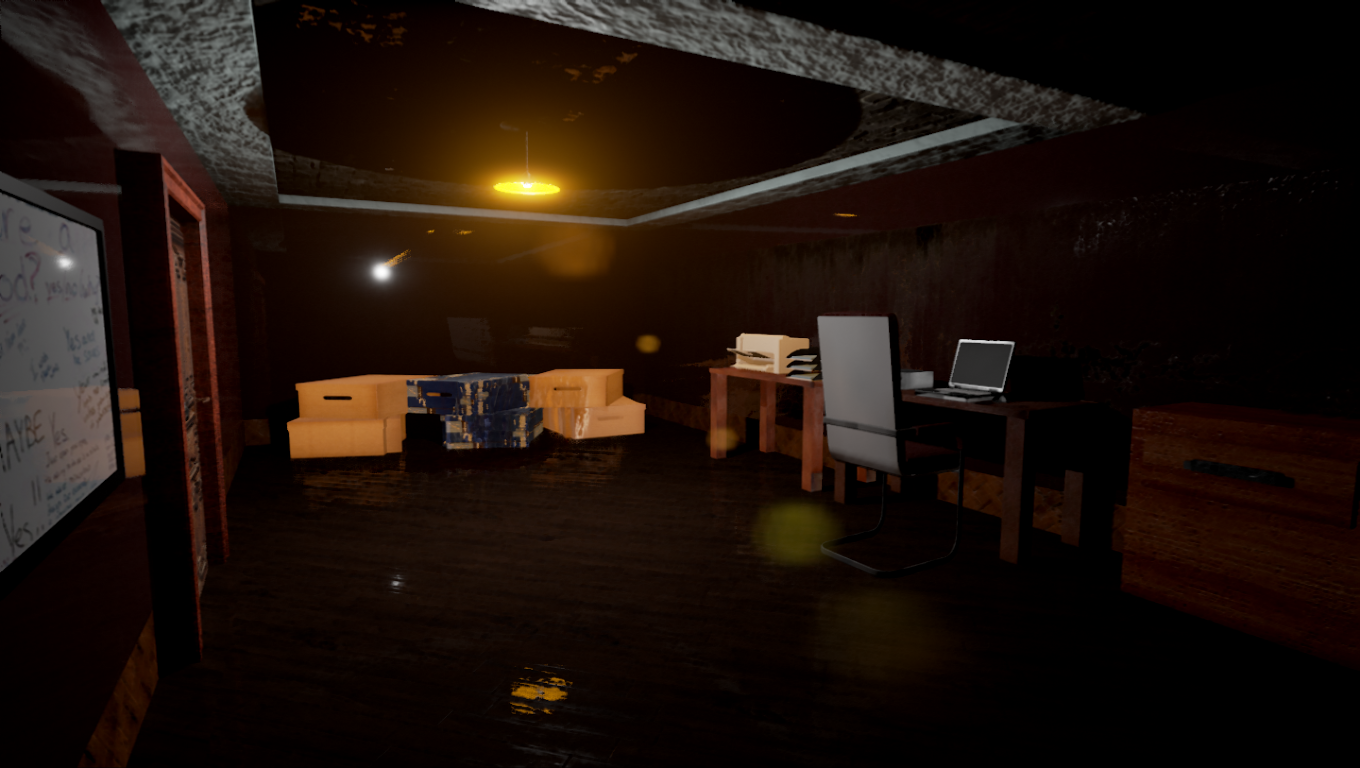 Also implemented is a working crouching system! While this may seem minor, it opens up the possibility for more diverse exploration or puzzle elements.
You can view the crouching with this link just below!
That's all for this weeks Development Blog and thanks for reading/supporting the game!
If you'd like to follow our progress and receive regular updates via Facebook, please like our page below: