Altitude0 - April 12th beta update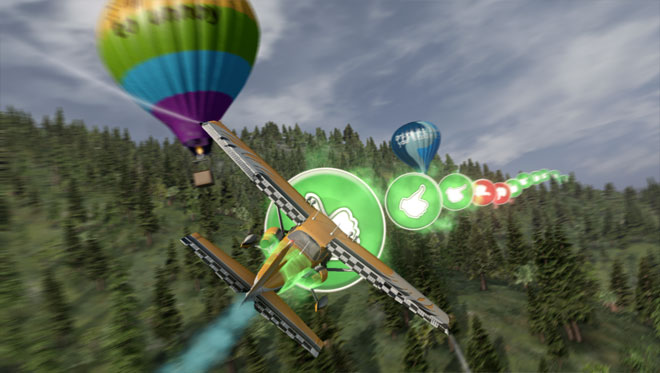 It's been a while since the last major update to Altitude0 and this time the focus was gameplay.
New race modes:
- Other than time race where goal is to be ahead, we added item collecting mode (collect thumbs up items), where goal is to collect as many items as you can in a limited amount of time. Another addition is checkpoint mode where time pressure makes flying even harder; check out track 'Mountain High'.
New game rules:
- Race rules: every race your must fulfill a certain task for result to count, otherwise pilot is considered disqualified.
- Achievements: extra tasks that change depending on your current status. Achievements also bring rewards, like extra tracks and other goodies.
- Acrobatic points: game will reward players that can fly daringly: low flying, knife edge, rolls, loops, dives, etc.
- License mode: goal is to improve your pilot status. Advance your pilot license by collecting license achievements, racing points and completing different challenges to get ahead.
- Racing level: as you complete races, you collect racing points and improve your racing level.
We welcome everybody to join the closed beta at Altitude0.com
Thank you for playing Altitude0.