We have second Altitude0 beta version ready.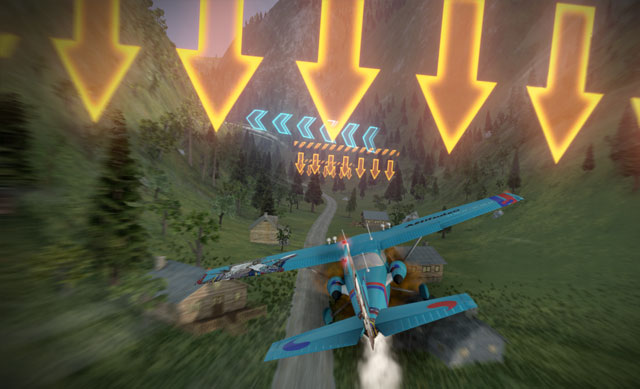 This is still a closed beta version. If you have already downloaded the game before, you can simply start the launcher, which will take care of automatic update as long as you allow it to go online.
If you haven't created an online account, please do so. That way your achievements and replays are going to be recorded.
Here is a list of what this update includes:
1. Controls:
We made some adjustments and fixes to plane physics: throttle was implemented properly. Manual rudder was also added with professional controls.
2. A tutorial track was added. It will explain how to maneuver the plane step by step.
3. Graphic quality control:
We made a few adjustments to graphic quality control, which will help better support different computer configurations.
4. Miscellaneous:
- Joystick support
- Some game rules have been changed.
- Music added.
- Info cat will give tips on how to fly and game rules.
- Packed game got smaller.
If you have some problems or questions about the game, please let us know via our facebook (Facebook.com) or email (info@altitude0.com).
Otherwise, whoever is interested in testing, please join us on our website.
Thank you for playing A0 and helping us improve it.
DareM