Alt Space Update 1:
We have been hard at work over the past week. Unfortunately it is mostly back-end and idea generation. However we feel it is important to update you, even if it is just in words for now.
Our current Goal for February is to:
1. Complete the Main Menu UI
2. Design two 3d models of space ships
3. Record a basic ship to ship battle.
Over the last week we focused a lot of effort on identifying the best way forward to ensure Alt Space sees it's self on Desura and Steam Greenlight in the future.Over the past week we have been able to [after much discussion] select two ship models, we will release more appealing images in another update.
Gameplay Mechanics were a hot topic as well, primarily around handling ship and crew leveling. One Concept was a basic talent tree similar to MMORPG's where you would select a specific tree.
Here is a mock-up of the engine talent tree: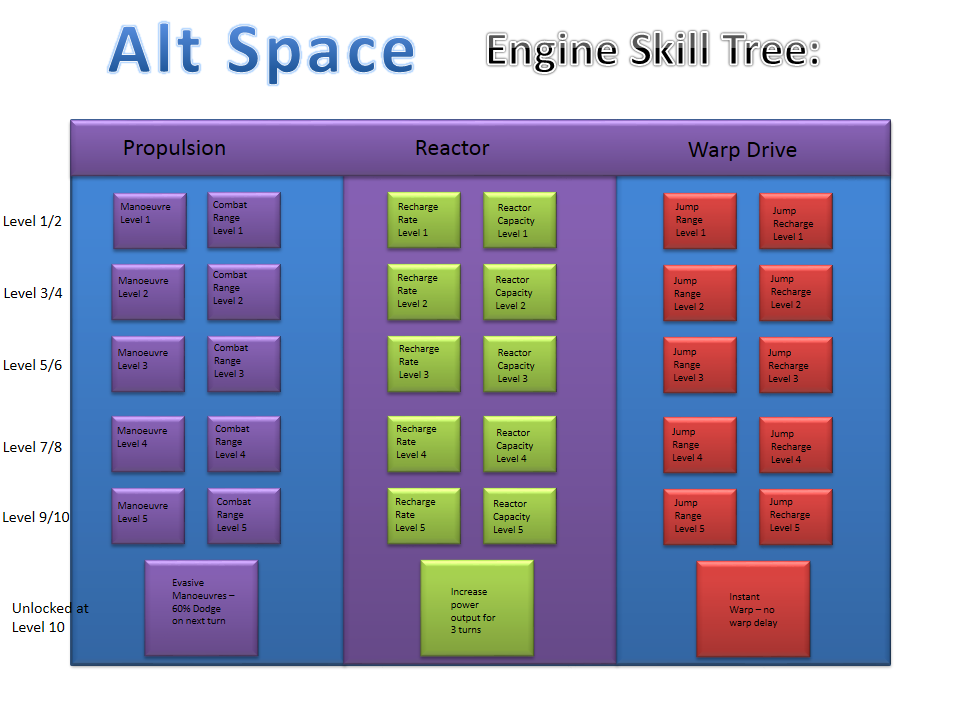 Here is a mock-up of the engineer talent tree: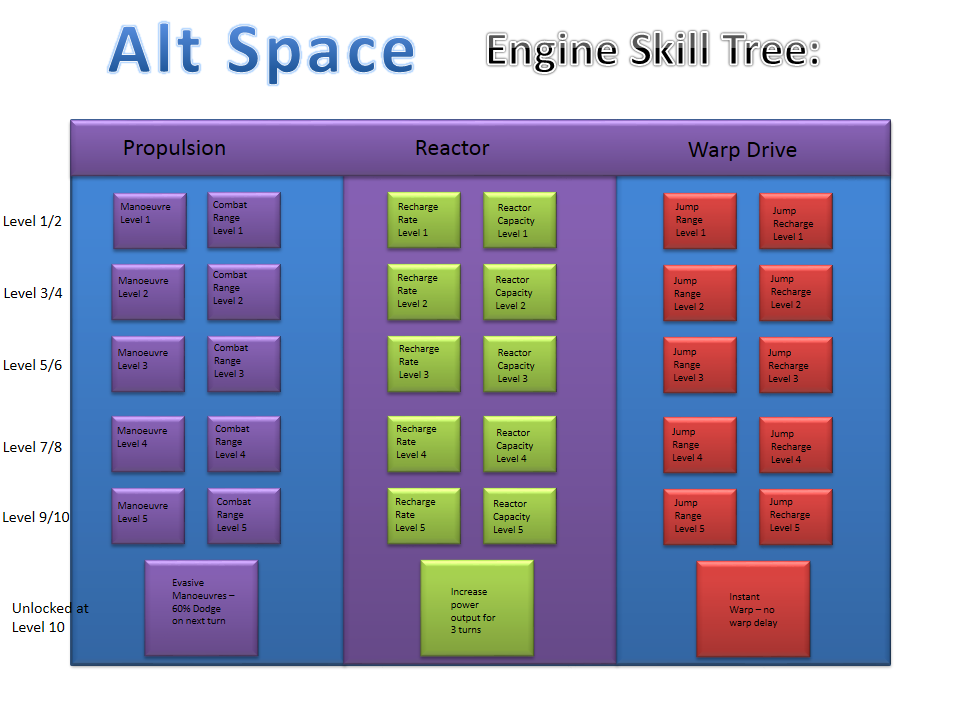 However we believe that they are too disjointed and we are busy merging the two together in a more traditional technology tree.This will enable the player to easily see what is needed to unlock new technology and at the same time provide a place to spend all those talent points.
We will release another update on Friday, which should show case the first enemy ship and the final Tech Tree and with any luck the Main Menu!
Alt Space Team