OK, we've finally tallied all the data and player submissions/votes, so here are our Alpha 1 Contest winners!
Contest1: Scrooge McSteam
(Details here)
The player who collected the most Shillings during the weekend was:
Levest28
With a total of 453,721 Shillings saved up, you my friend, are one rich Nexan! Congratulations, you win a "Shut Up and Take My Shillings" shirt!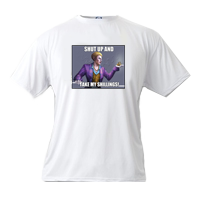 Contest 2: Nexan Champion
(Details here)
The player who defeated the most unique bosses (with screenshots to prove it) was:
Jounderg
Having defeated 8 different bosses, you're one mean brawler! You win a Supporter Level Collaborator Pack! Enjoy the goodies within!

Contest 3: Pimp My Gear
(Details here)
Player-voted most awesome looking weapon or shield! (Poll results here) Our winner is:
Catz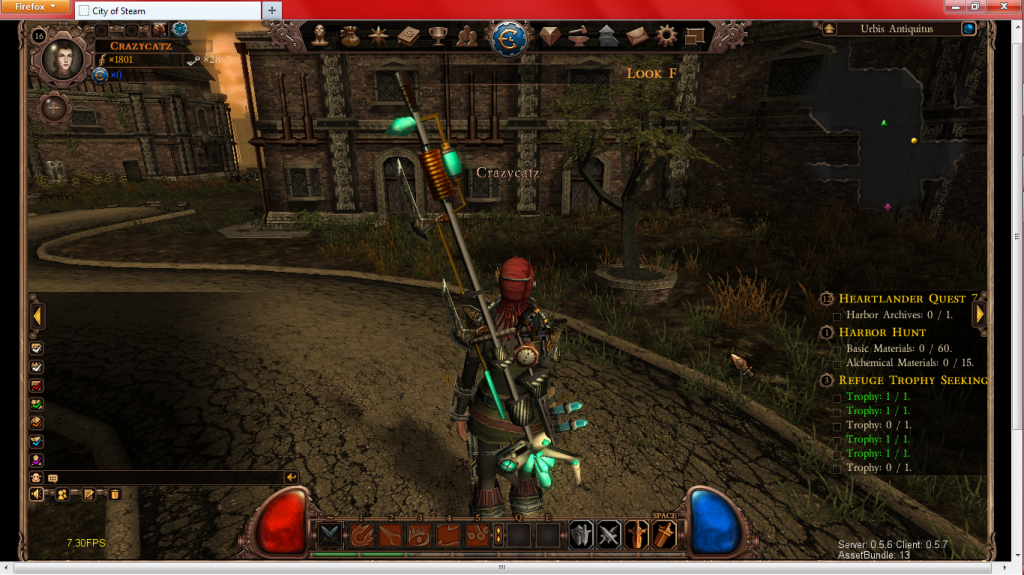 That's quite the intimidating weapon you've got there…. I hope we're on friendly terms, then…?
You win your own authentic City of Steam T-Shirt! Well done!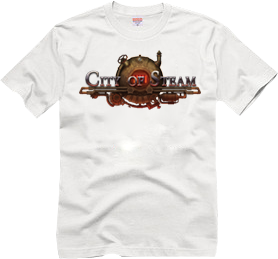 Contest 4: Nexan Citytrotter
(Details here)
Player who has been to the most locations in Nexus (with screenshots to prove it):
Polarity
With 105 different locations, you've seen just about every spot Nexus has to offer (in Alpha so far, anyway…). You are a true explorer, and win your own Supporter Level Collaborator Pack!

Contest 5: Exterminator Awards
(Details here)
The player having reported the most unique bugs (without repeating the same one) is:
Flawless
From the support ticket system, you reported 24 different bugs! You've been a great help, and from playing so much (seriously, your online time was near-nonstop!), your mousepad must be torn to shreds! We'll be sending you a brand new one, enjoy!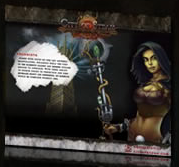 (Note: Mousepad art may differ from the one displayed)
Congratulations again to all winners! And to everyone, there are more contests to come, some you may not realize you're participating in, during our second Alpha weekend! Stay tuned!
Note: All winners will be contacted individually, be sure to check your emails!
Congrats again and give these awesome players a good round of applause!