Version 0.2 is here! The first big feature is the inventory.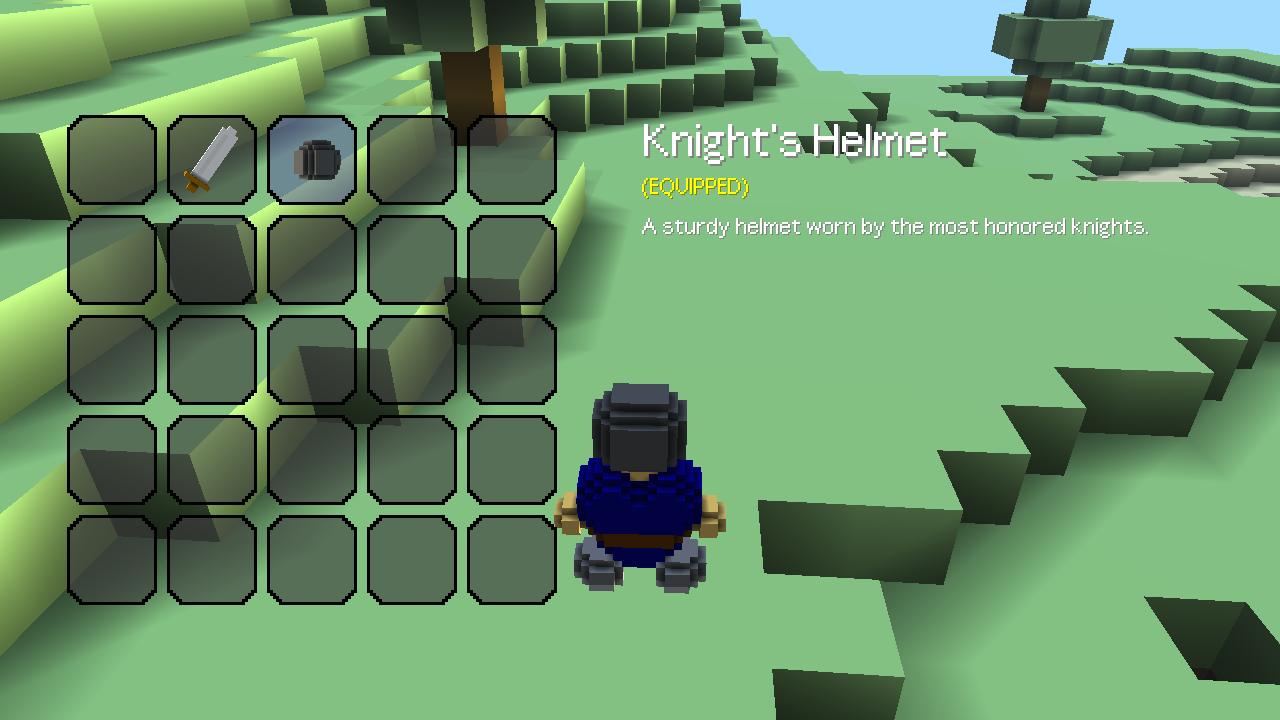 The inventory can be opened with TAB. There are two items there for now, and each one can be picked up and moved around. You can equip items by right-clicking them.
Secondly, there's a new player model!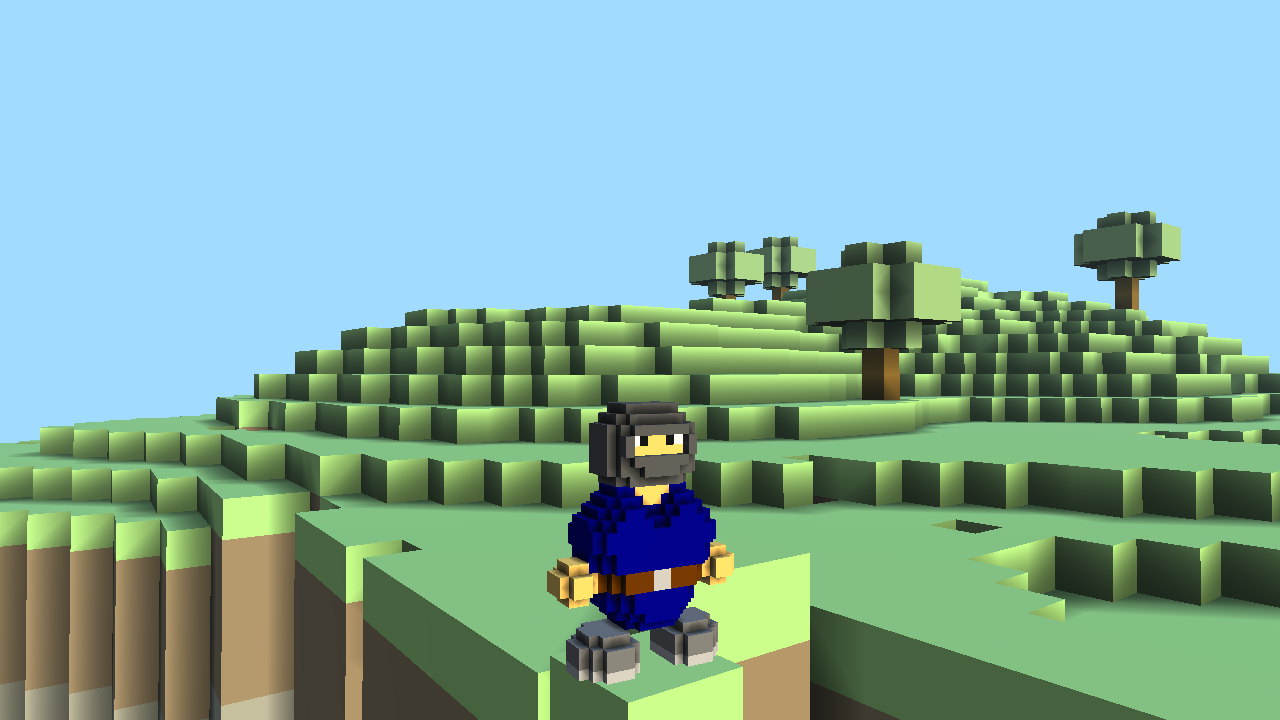 There's the new model while the knight's helmet is equipped.
Finally, a loading screen was also added. Although it's pretty basic, it gives good feedback while the game is setting up.
Some other small features were also added, and performance was greatly improved. You can play v0.2 here: Indiedb.com