Alpha V3 has now been uploaded to steam for the testers and those who have preordered and supported the game! Many new features have been added in the transition from Alpha 2 to 3.
Contextual Mouse Hover
When a crew member is selected the mouse hover options include what the item will do. By issuing an order via right clicking an object (currently on PC), the crew member will use the object for its intended purpose. For instance when having a crew member selected when hovering on the bathroom the cursor will include a roll of toilet paper, when a flight crew member highlights the weapon console the icon will change to the weapon console. If a mechanic highlights the weapon console the icon will not show as the same as they do not have the skills needed to work on that item.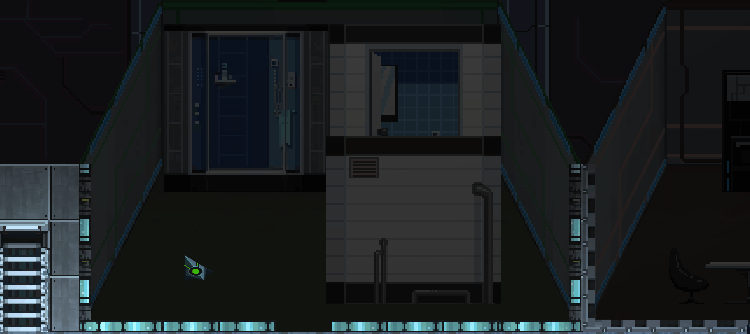 Combat System Updates (Targeting)
The battle scanner has now been fully implemented. When researched the battle scanner will on use scan enemy ships for subsystems to attack. Attacking the enemy shields will reduce their ability to recharge them, targeting the engines reduces the enemy dodge %, and targeting the enemies weapon system will force their weapons to fire slower up to the point where they will be fully disabled.
Targeting these systems does comes with problems as targeting the hull will still produce the most amount of damage so choosing your target at the right moment will greatly affect the course of the battle.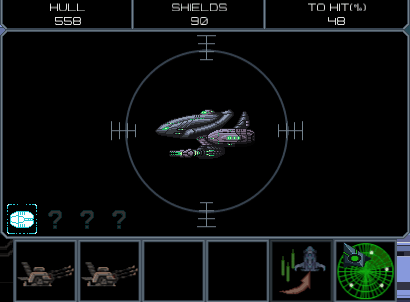 Graphics Updates - Shadows
Shadows have now been added to all characters and ship objects that are placed in the rooms. The shadows should mirror what the characters are doing. As always things are still a work in progress but you can see it adds a bit to the overall feel of the game.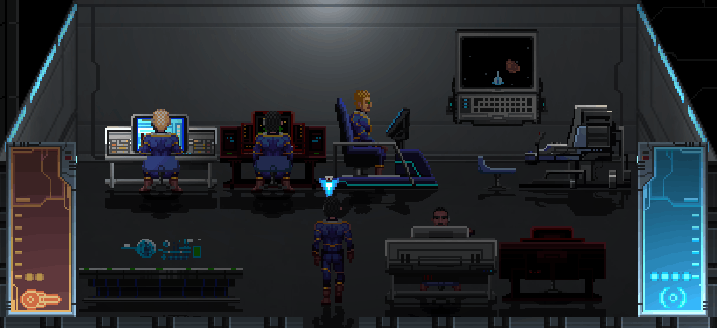 Dialogue System (Crew Member Barks)
A major feature in the original design and heavily requested by fans has now been implemented in this latest push. Crew members will now reflect on their daily life aboard the ship. 600+ barks have now been added.
When a crew member's needs are not being met they will complain about them giving some hints at a quick glance.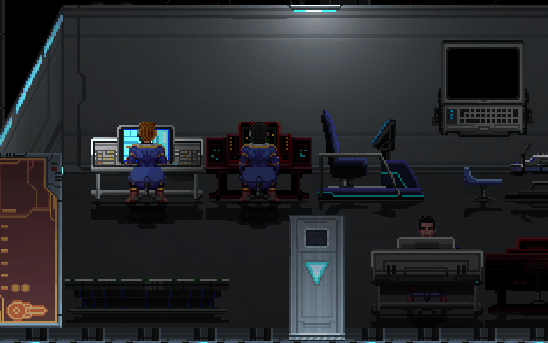 New Tutorial System
The new tutorial system forces the player to learn the UI as well as perform several tasks to learn how to play the game. Not all of the tutorial gives rewards but several pieces do as seen in the screenshot below leading to what can be spent to improve the overall ship.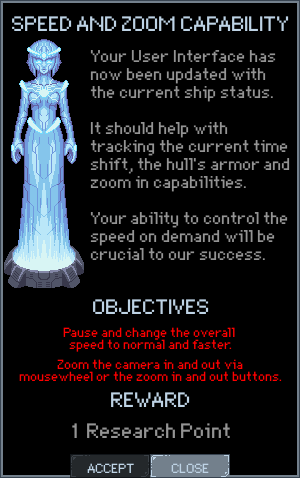 Make sure you click on the Start tracking button and like us on our Facebook page. We would also love to hear your thoughts and opinions at The Sentient. Also follow us on Twitter to see updates immediately and to stay informed. Thank you and gain have a wonderful New Year !