Greetings!
We plan to release the latest build (Version 1.3) as a stand alone client version as the first download for all players. We will introduce the 1.3 patch for existing client holders, and testers. The client will be made available to download at 1PM on the 28th of February 2013 Western Standard Time.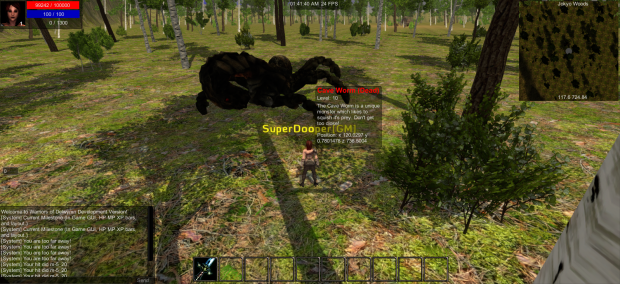 Only players who have obtained a key will be able to download the client. If you want to secure an Alpha Key, please submit your registration of interest (message us, or tell us) via the Facebook page located below;
Facebook.com
We look forward to opening up the servers to a select few individuals for testing purposes, and to hear their feedback about the game so far. All Alpha Testers will receive a special forum medallion which shows they are an Alpha Tester, it will display over their display picture. Existing Alpha Testers will be invited to participate in other stages of testing.
Kind Regards,
MMOWOD Development Team!