New look for droids!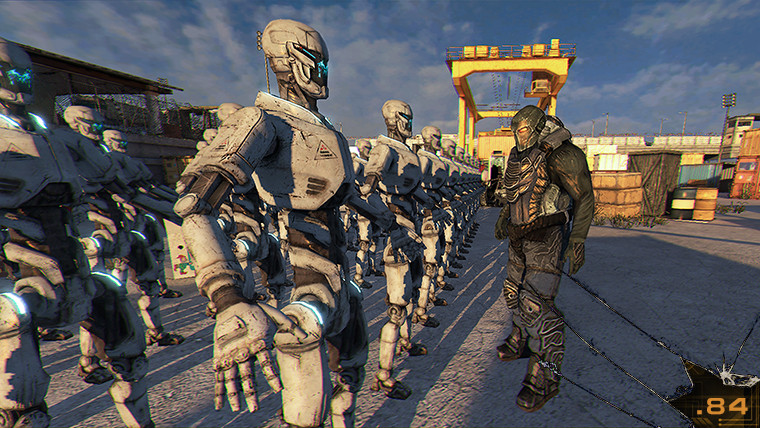 Campaign
We introduce a new concept - campaign. This is a set of tasks that forms a single plot. Now the campaign is presented by tasks of the first act (Sons of Anarchy). A new button for campaign has been added to the global map of the city. Further development of the campaign will be available in future updates.
New contracts
• "Berserk": He knows no pain, he knows no pity, and he is in your team.
• "Demining work." Moving is much more interesting if you do not know exactly where the mines are.
Changes in the compensation for low level system in the arena
Now each mercenary in the battle will be issued a special bonus –¬ +12% of health multiplied by the difference between the highest level of the mercenary in the battle and his level. That is, if there are mercenaries of 12th, 10th, and 8th level, the 10th receives +24% hp, and 8th - 48hp;.
Also the message about the issued bonus has been added in the beginning of the battle.
Others
• Armor gets resistance to explosions that depends on the amount of armor, similar to bullets.
• GLOBAL chat has been added, it is visible everywhere.
• TRADE chat is public now on all peaceful locations and it is visible on the global map.
• Grenade stacks do not have to wear now.
• The effect of the Rebis B cloud is now automatically applied again in the beginning of second turn.
• Infrared camera is detecting mines correctly now.
• Stability of the client has been improved.
• Aim of the SHIFT-attack has been repainted.
• Lots of small fixes in the interface have been made.
• Bug fixes to the path search on the locations have been made.
• Some visual improvements for locations have been made.