We're still accepting sign ups to our first playable Alpha at Techblox.com, make sure to sing up if you want o be alerted when a build is ready to play
Bevel rendering is now working with Unity's HDRP!
Below are two images, the one on the left with no bevel rendering and the one on the right with Bevel rendering on

And below is the same vehicle with Bevel Rendering set to max to exaggerate what our bevel rendering tech is doing to the edges of our vehicle:
This vehicle was built using a few bespoke cube pieces within Blender. We are planning to offer a large number of shapes as well as a range of beautiful custom parts such as wheel arches, light fittings, and wing mirrors to help you refine your vehicle
Building in Techblox
We wanted to talk a little bit about building in Techblox. Below is a mock up work in progress screen: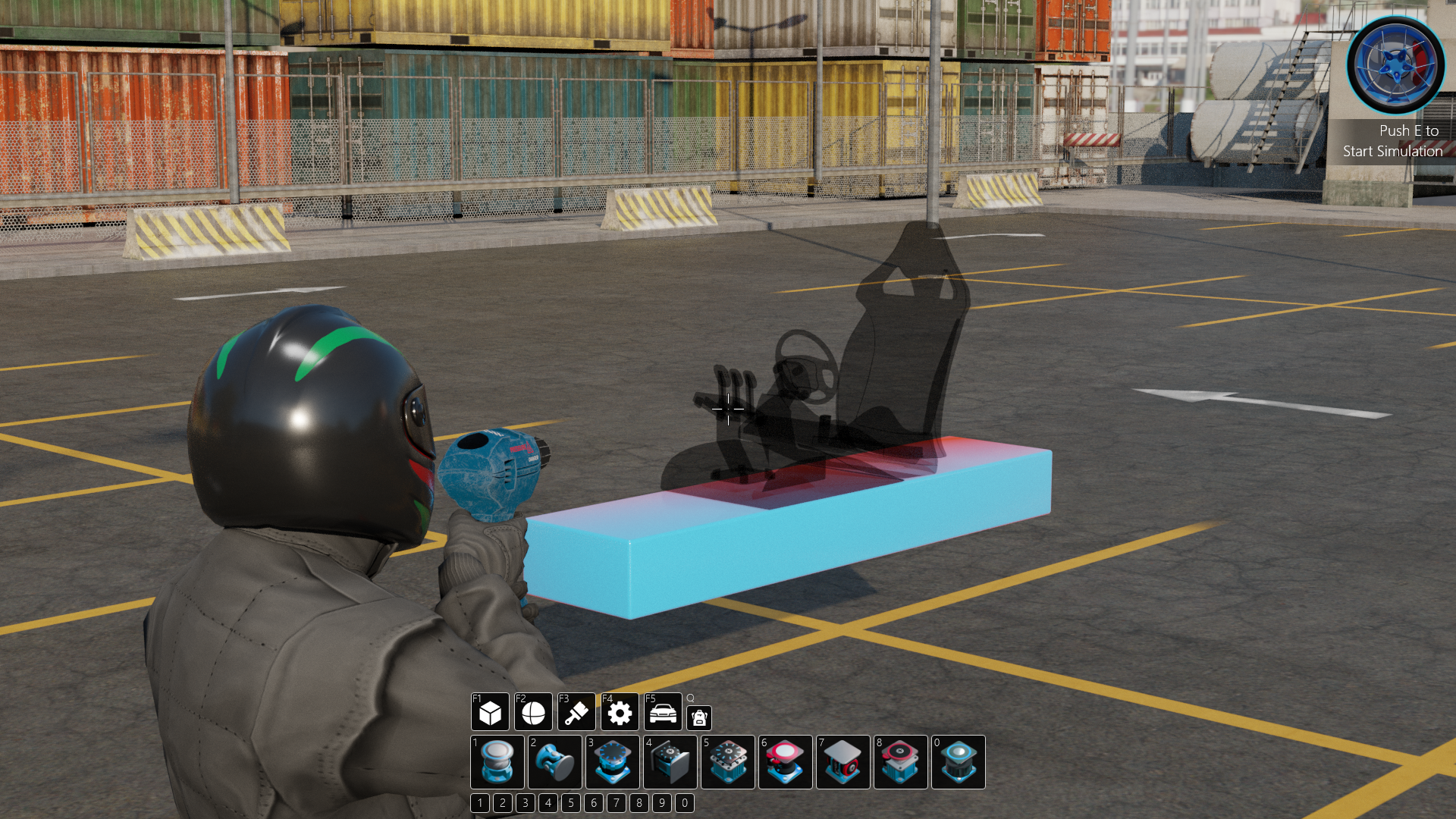 Originally, we wanted to have the world be fully simulating at all times and even have a third person camera like this, however we have made some big changes and have decided to not build in third person and instead use a free cam approach to building.
We feel this would give us greater control in movement and placing cubes.
Atmospheric Systems
We wanted to share some progress on the lighting and atmospheric systems we're working on.
We're hoping you can see how different these are when compared to our other games like Robocraft. Of course, much of this is still placeholder as the character has been thrown in quickly and the environment and lighting is not representative of our final quality. These are still early iterations and you can still see some Gamecraft elements in the UI and effects. We can't wait to share more
Grass
Unity grass normally works on their 'terrain system' but we need the grass to work on hand crafted meshes.
We need to be able to control density and height and we needed a system that would allow us to deform it when the character moved through it etc.
This grass uses 'translucency' so even though each clump of grass is a face-me polygon, the translucency allows light to pass through it to make it visually more believable without strange lighting artifacts.
Everything in this post is an idea and uses placeholder materials, characters and lighting. Anything mentioned is of course subject to change.