Alpha News
The alpha is aimed to release on March 31st. The date was chosen because that day marks the 2 year anniversary of Dark Illusions (2017) and it gives me some time to deliver a decent build.
Now for the details.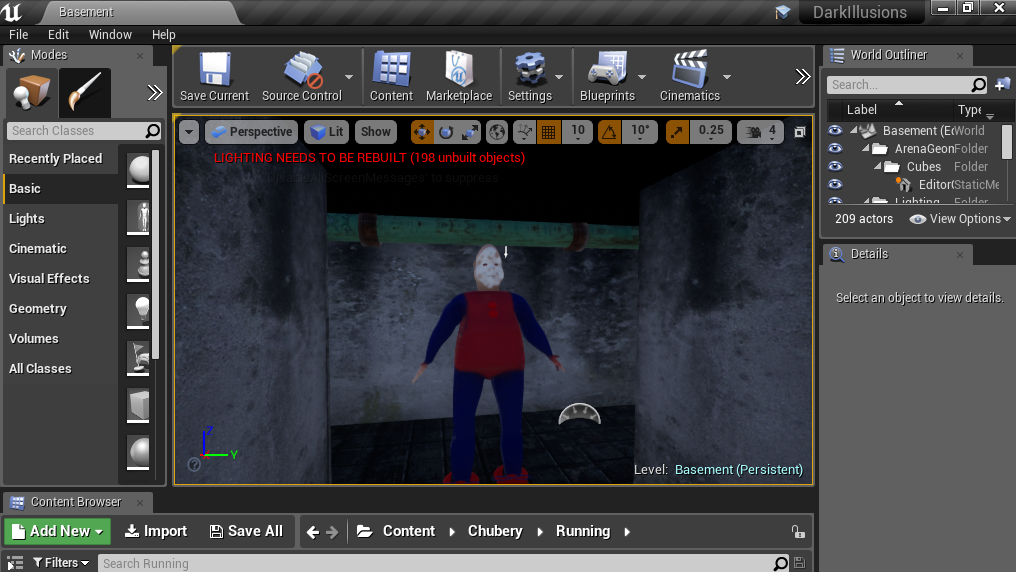 The alpha will take place in the Basement with the clown Chubery perusing you. The alpha will be simple since its just an alpha and not yet a complete demo. You will be able to:
-Walk
-Run
-Crouch
-Hide
-Use Flashlight
to evade Chubery for as long as you can. The overall objective is to locate the Fuse Box and manually turn on all of the power. You are doing this as Chubery wanders around the perimeter in search for you.