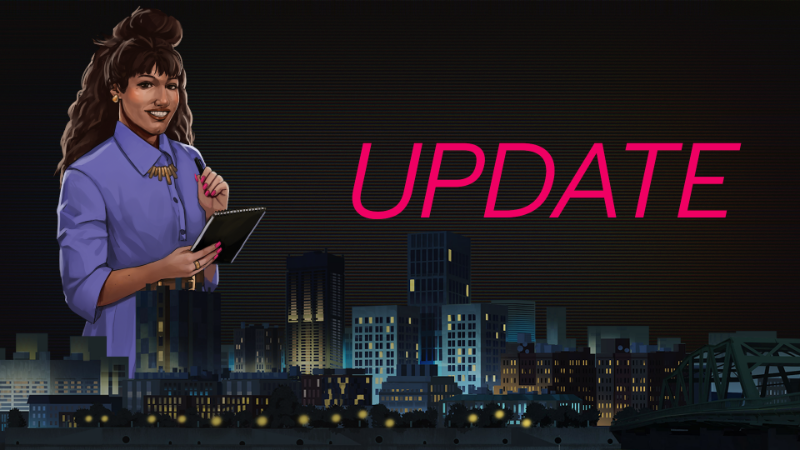 We soft-launched our Alpha Demo about a week ago and we've had plenty of time to gather input.
The number one gripe that a lot of players had was the lack of proper onboarding, which we've now addressed.

After our initial hotfix to squash a number of nasty bugs we focused on dissecting the general feedback from players and streamers. Thanks to the good folks over at G.Round we've been making massive headway, and their input has been invaluable. So, a big shout out to all of the awesome folks over there!

ONBOARDING
This is a mechanic that we had been planning on implementing at a later date, but due to the feedback received, we prioritized it. Immersion is everything, and coming to grips with a brand new game with different mechanics can sometimes be a daunting experience.

Watching streamers become frustrated because they weren't sure about the correlation of certain mechanics was as equally as frustrating for us! We wanted to make the onboarding as enjoyable and straightforward as possible, and we hope we've achieved this.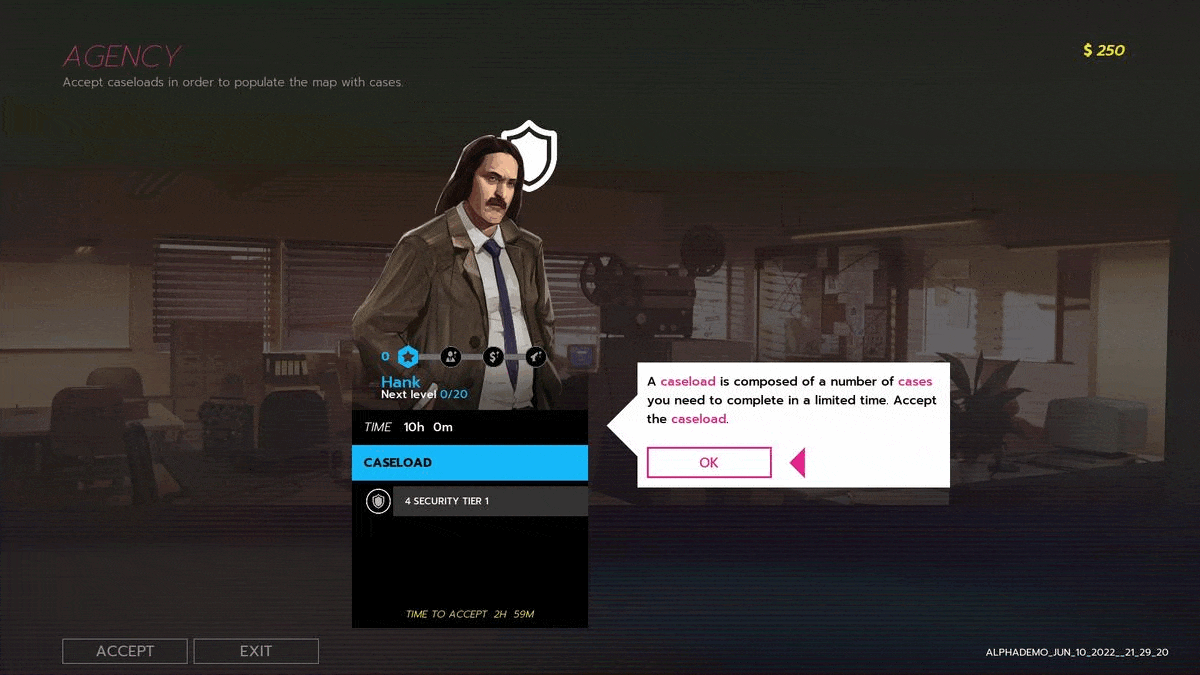 PUZZLE DIFFICULTY SETTINGS
Probably the second most requested feature was the ability to select different difficulty levels with the puzzles. As previously mentioned, there are 3 different Tiers of difficulty for cases:

Tier 1 = Easy
Tier 2 = Normal
Tier 3 = Hard

This is not only reflected in the number of successful rolls required during a case, but also in the puzzles. This change however only concerns the training center, If you'll remember, the purpose of the training center is to give players an opportunity to try out all of the puzzles and prepare themselves for their usage within cases. Having the ability to choose the difficulty level is essential in this process, as puzzles scale according to case tier difficulty!

Even with the initial addition of the 3 tiers of puzzle difficulty, we realized that it is a lost opportunity not to add a "Tier 0" and a "Tier 4". With these additions we are able to slowly introduce puzzles to new players [Tier 0] and of course challenge the most hardcore members of the community [Tier 4].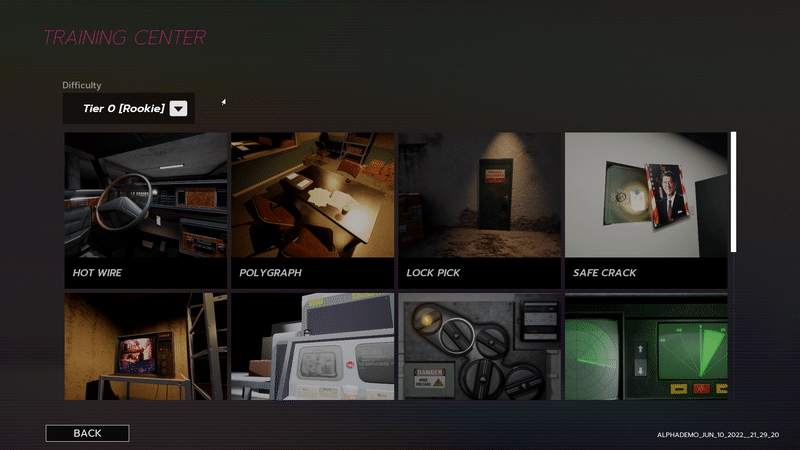 QUALITY OF LIFE
- TUTORIAL ONBOARDING!
- Togglable Cases Counter [top-left].
- New Information Side Notifications ("New Agents Available").
- Longer dialogue segments during Operation 1 Lead 1 split down into bite-sized chunks
- Tier difficulties added for puzzles in Training Center [0-5]
- Stat Rolls "Continue" button color based on the roll result. [red = failed, green = passed]

KNOWN ISSUES
- Right-click crashes the game on rare instances
- Penny intro voice-overs missing

FEEDBACK
What was your impression of our Alpha Demo? Fill out this form and let us know!

BUG REPORTING
If you've found a bug, feel free to use this form to log them. It would be a great help to us!

PLAY THE DEMO