/* Play and tell us what you think! */
Hi all,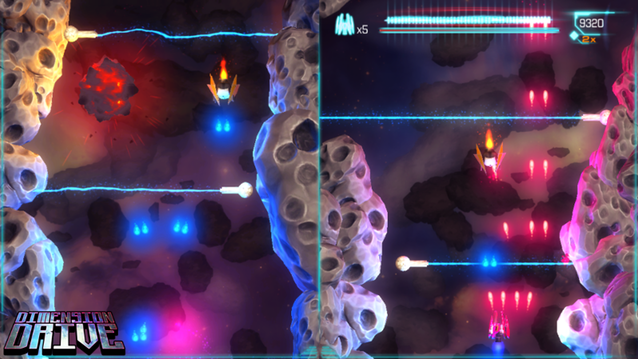 Last week we were at Gamescom, we have sent the Roche Fusion keys and we are working towards finishing World 1. But before going into any of that, we bring you a new Alpha buildthat we want you to try, play, break and test as much as you can! We will be extra grateful if you could send us some feedback about it. Feel free to use the comments here, email, Twitter orFacebook, we check everything.

And for the first time we have a Linux build, wohoo!
Alpha build 651 Changelog:
Level 1-2 Art (new)
Level 1-3 Art (new)
Explosions art (new)
Level design 1-2 (new)
Level design 1-3 (modified from previous 1-2)
Level design 2-4 (modified, tweaked too difficult sections)
Enemy speed increased
Enemy bullets speed increased
Scrolling speed increased
Level 1-3 music track (new)
Chats text inside levels (modified to be aligned with final story)
/* Gamescom */
Max, Alejandro and David showcased Dimension Drive at Gamescom in the Holland Pavilion during 3 days. It was great fun, we had lots of visitors that played the game and praised the new art of world 1 and the slightly faster gameplay. We had the chance to meet with some cool developers. And we even met some backers, that was great! It is awesome to be able to thank you in person and show you that we are putting the funds to good use! We are also a bit crazy, check some pics: