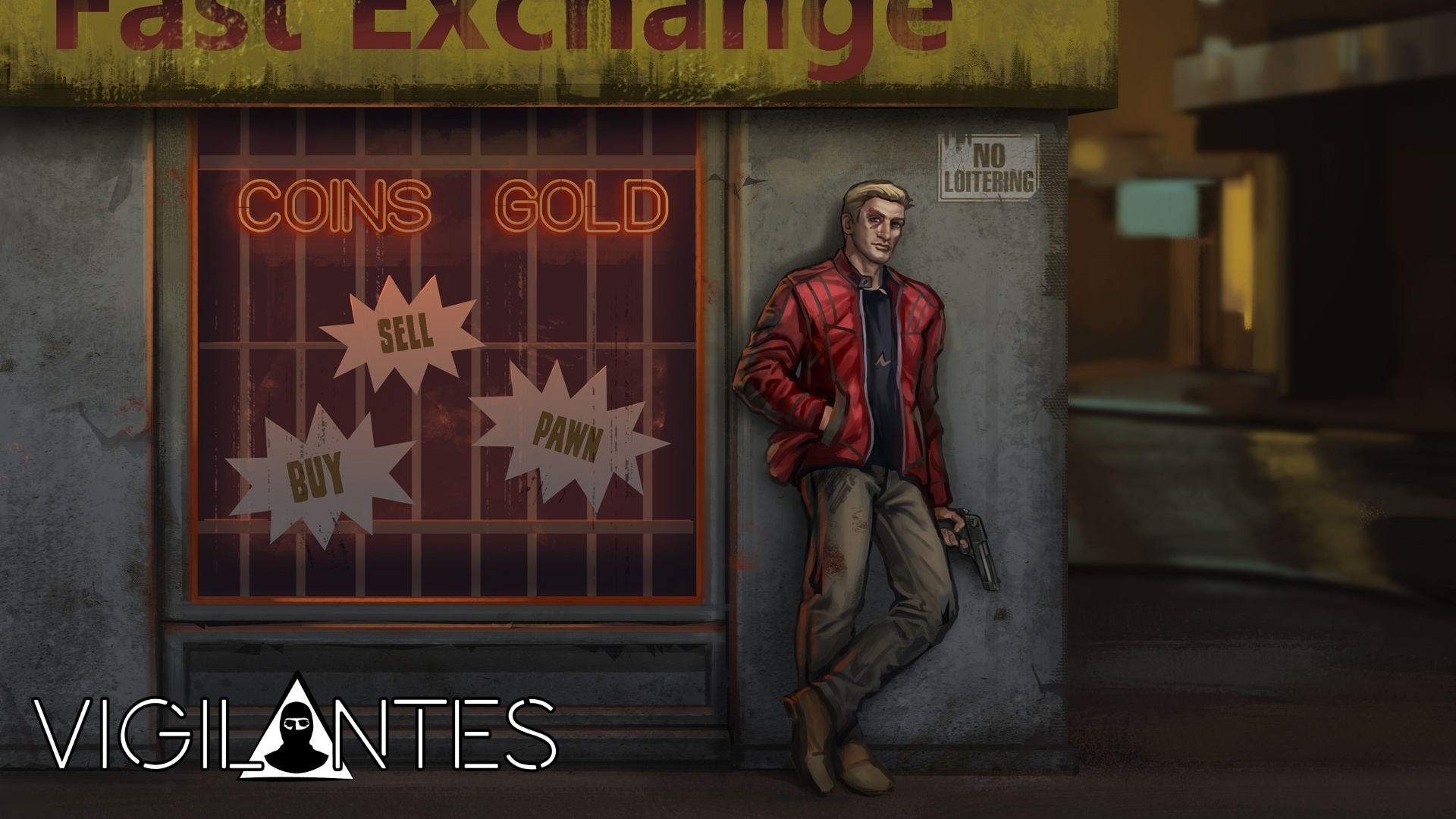 Over 15 months, and 3,000 development hours later, the first alpha release of crime themed, turn based RPG Vigilantes is ready, and will be available to download from IndieDB on 30th March. This release offers a small slice fairly polished gameplay which future updates will build upon. Initially, Vigilantes will be available for Windows; future releases will include Mac and Linux builds. A paid version, which is currently the same as the free version, is available at a significant discount for those who like the direction Vigilantes is headed, and would like to support its development. More info can be found @ Timeslipsoftworks.com
To get you started in Vigilantes, I've made a tutorial covering character creation, inventory management, buying and selling items, and launching a mission. If you'd like to skip ahead to a particular subject, you can find information on when each topic starts below. A second tutorial will be added soon, to provide a primer on playing tactical missions.
02:00 - Character creation
05:00 - Inventory
06:26 - Shop
07:10 - Starting a Mission
That's all for now. Thanks for checking out my game. Keep an eye out for the second tutorial, and of course, the alpha build release on IndieDB. I'm looking forward to hearing what you think of Vigilantes.