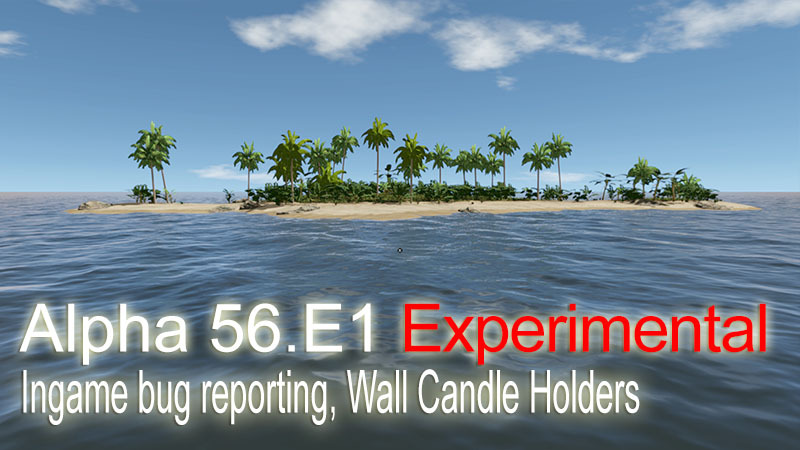 Hi everyone,
for this experimental build we were mainly focusing on adding the In-game Bug Reporting system. It is now possible to catch the Sea gulls with Bird Trap and transport them in Bird Cage. There are collectible Wall Candle holders and a big amount of bugs were fixed too.
To switch between stable and experimental game builds make sure game properties in your Steam client are set to either "Experimental" or "None" (which is the stable branch).
Our community always has been a big help for us in finding and reporting bugs. To make the process much more simpler we decided to add an in-game Bug report system. The entire process is as simple as to open the bug report screen from the menu, fill in an optional E-mail (for contact if there would be some more detail needed), a mandatory Description field and press the Send button. The system automatically collects and compresses all the needed info and uploads to our bug report server.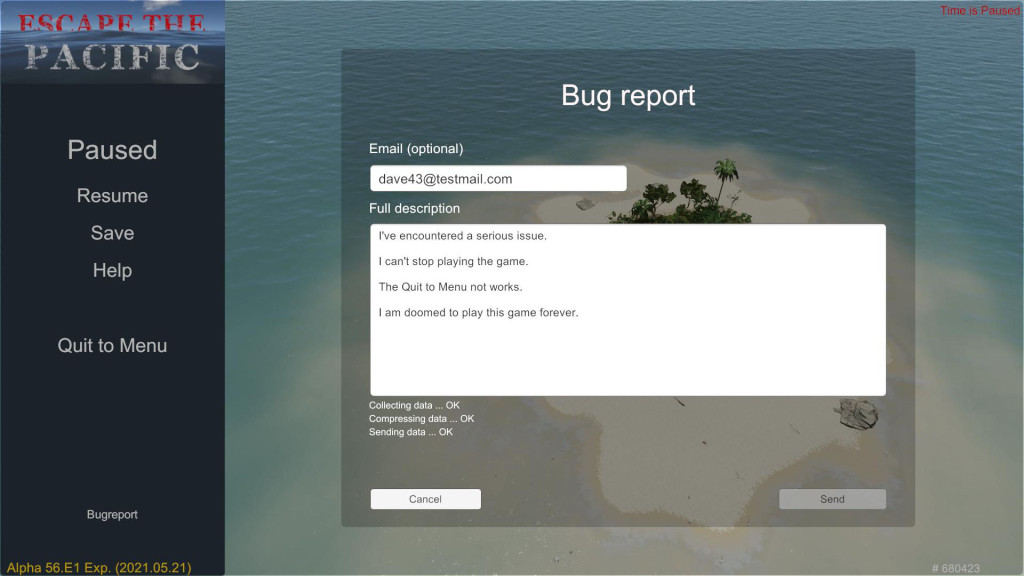 There is a new Collectible Candle Holder which is possible to Attach to a wall. It is small addition which makes the living more nice and comfortable. The here introduced new wall attach/detach mechanic will be added for Doors&Windows too because it eliminates all the collisions/unpleasant situations with attaching/detaching the Doors&Windows to walls (mainly on rafts).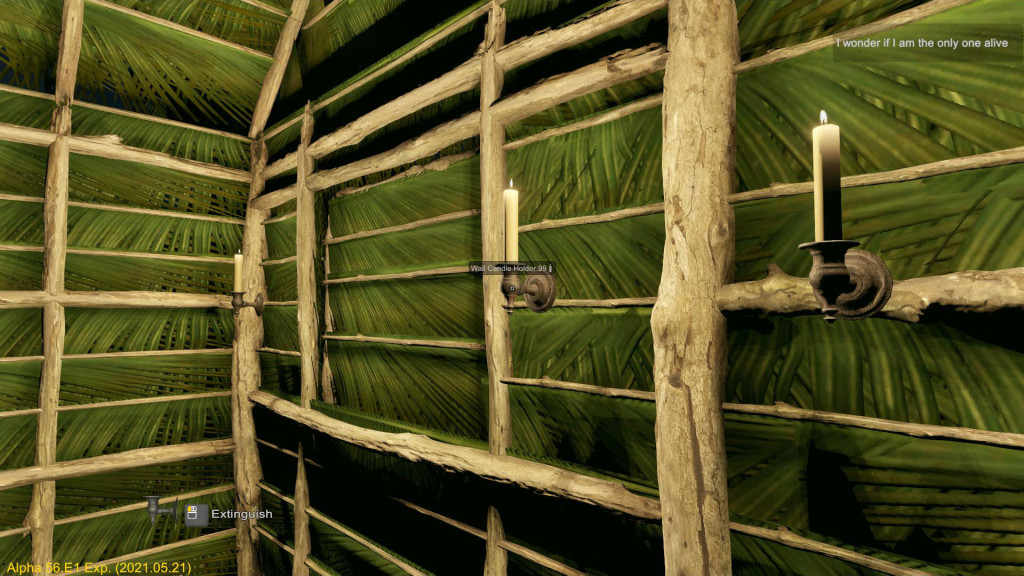 The ground textures were improved and the vegetation models were optimized. In some reference scenes the triangle count dropped to about 25% of the original amount. This opens up the door to a sooner introduction of bigger islands.
Changelog:
New features:
Bug report system
Candle Wall Holder
General:
Changed: Better ground textures
Changed: Optimized foliage 3d models
Fixes (highlights):
Main menu button behavior (color, sound)
UI hang up when trying to use toolbelt while dragging draft components
Old knife usage issues
Composter usage issues
Dew catcher usage issues
For the next update we plan to work even more on fixing more complex and hard to track down issues. It is needed to migrate our game to a newer game engine too. The additional plans include also the Bigger islands, Ponds, Big forest, Map UI, Old Telescope, Old Pistol, Spear, Smoker, Dolphins, Simple Quests, Building modules aging … We will work also on solving the new issues and we will recheck some older issues too. Other new features will be added as implementing the planned features and fixing issues will allow us to.
Thank you for your patience and for your constructive feedbacks helping us to get rid of the issues as fast as is possible.
Do you like our game and want to help even more during development? We look forward to every positive review posted on our Steam page and thank everyone who decides to support us along the way!
Please be aware that during early access phase game code could change as much as affecting gameplay when loading/saving savegames from earlier versions. To always be on the safe side make sure to start a new game with each update. Thank you!
G4GTeam.
If you have any further questions do not hesitate to ask us. We will try to answer your questions in detail.