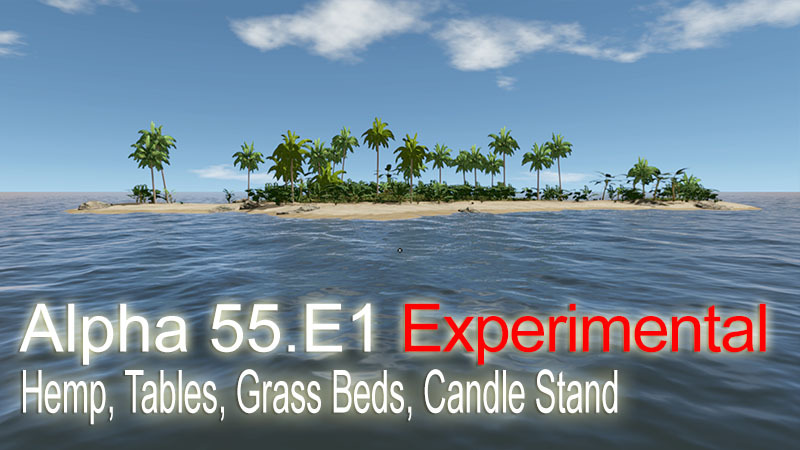 Hi everyone,
for this experimental build we were mainly focusing on adding Hemp as Plant and also as a Crafting material for Small Rope. There are new Tables, new Bed and a collectible Candle Stand. The Raft mechanic was improved.
To switch between stable and experimental game builds make sure game properties in your Steam client are set to either "Experimental" or "None" (which is the stable branch).
The Hemp can be found wildly grow on islands (although it is a little rare). It can be directly used as Craft ingredient or it's seeds can be collected and used to planting in Cultivated Field. The Hemp Stem can be used now only for crafting Small rope - which itself adds more possibilities to the game play. There will be more usages of Hemp which will be added in future versions.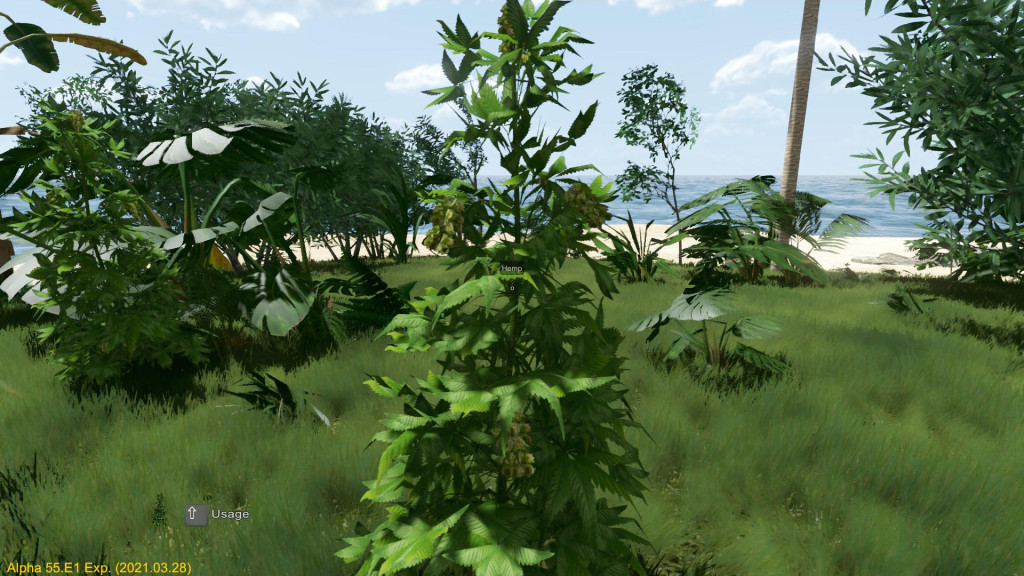 The Tables for now are used to increase the comfort and the storage space but in the future they will get some interesting feature too.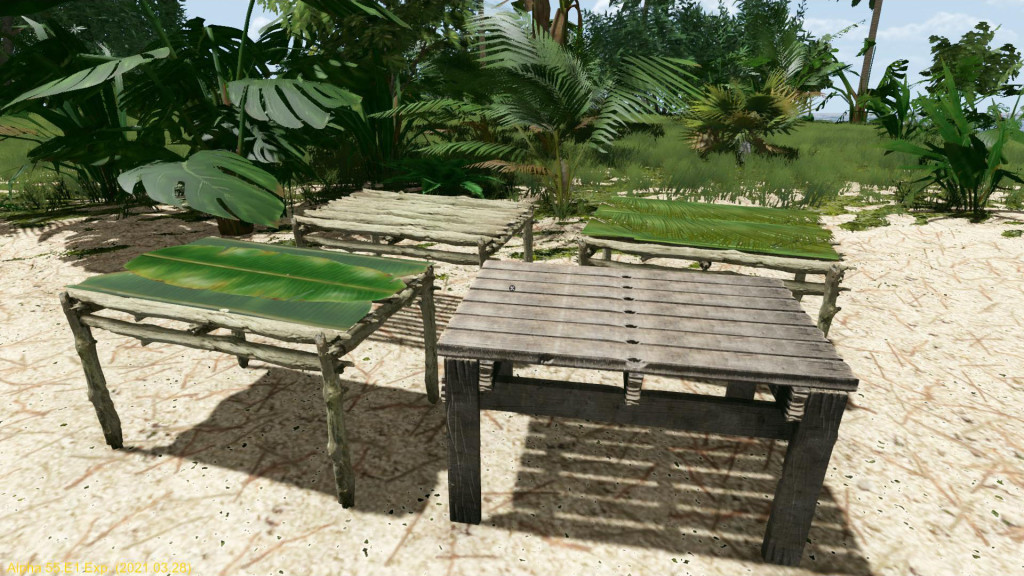 The new Grass Beds and Plank Stool are a nice addition to the furniture variety and make the life of the survivor a little easier.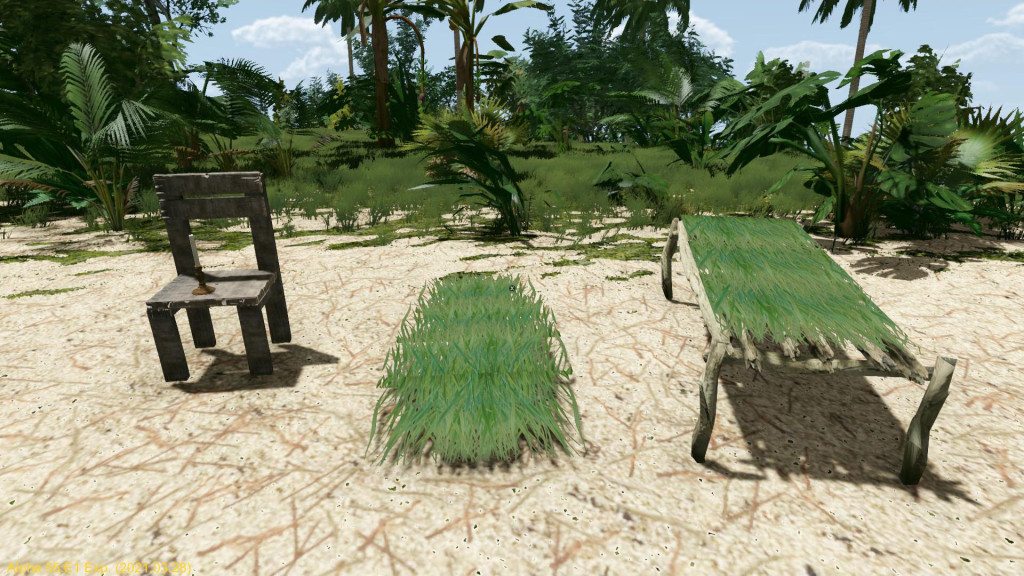 The new collectible Candle Stand offers more stable placement of the Candles. The current system of the Candle placement will be changed in the next versions and the Candle Stands (more types to add in the near future) will get more importance.
Changelog:
New features:
Hemp plant
Hemp Seed
Hemp Small Rope
Stick Table
Coconut Palm Table
Banana Leaf Table
Plank Table
Grass Simple Bed
Grass Basic Bed
Plank Stool
Collectible Candle Stands
General:
Changed: Raft stability improved
Fixes:
Fixed: Incorrect Hit Damage calculation (in some situations/higher difficulties hit damage was near zero)
Fixed: A Couple of internal engine refactorings/optimizations
For the next update we plan to work on upgrading/reworking of the ingame Map UI. The additional plans include also the Bird Trap, Bird Cage, Old Telescope, Old Pistol, Spear, Smoker, new Island generator, Ponds, Dolphins, Simple Quests, Building modules aging ... We will work also on solving the new issues and we will recheck some older issues too. Other new features will be added as implementing the planned features and fixing issues will allow us to.
Thank you for your patience and for your constructive feedbacks helping us to get rid of the issues as fast as is possible.
Do you like our game and want to help even more during development? We look forward to every positive review posted on our Steam page and thank everyone who decides to support us along the way!
Please be aware that during early access phase game code could change as much as affecting gameplay when loading/saving savegames from earlier versions. To always be on the safe side make sure to start a new game with each update. Thank you!
G4GTeam.
If you have any further questions do not hesitate to ask us. We will try to answer your questions in detail.