Hello everyone,
Alpha 5 is released on Steam and itch.io! Let's take a tour of the new features.
Ruins
This the main new content added in this version. If you wander in the desert or in the jungle, you may discover some ruins. Beware! Monsters and traps are protecting them.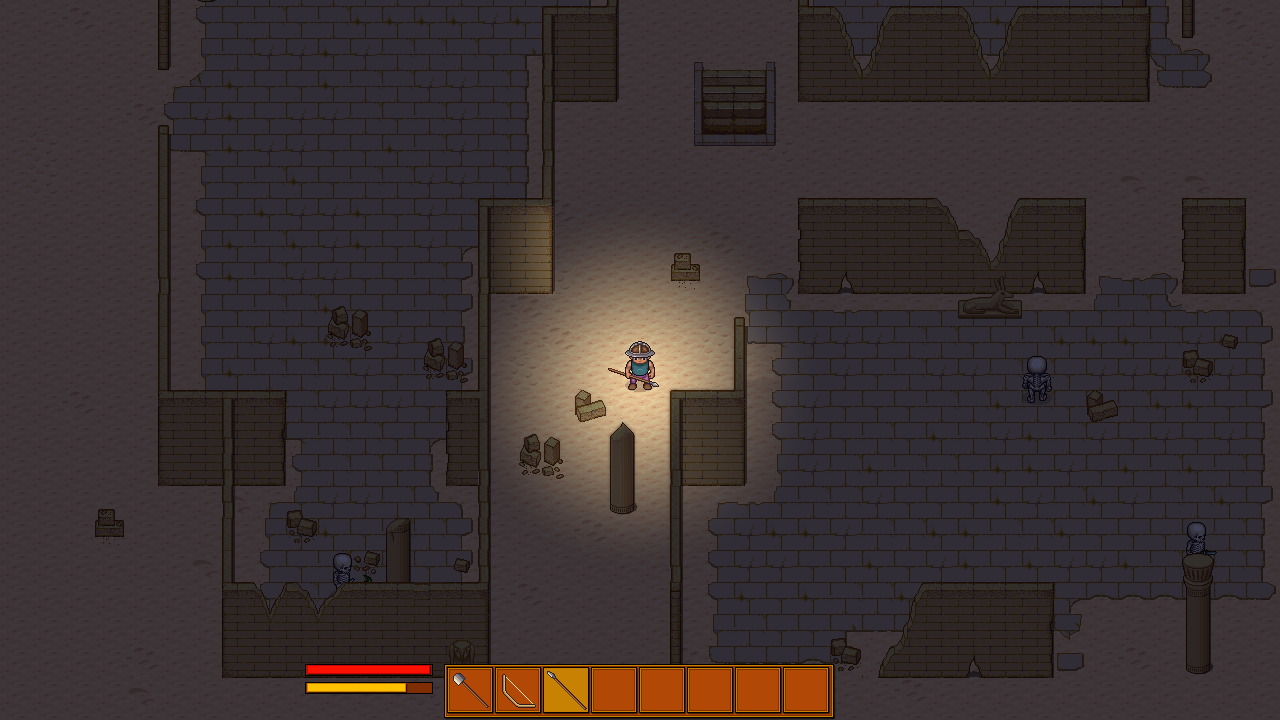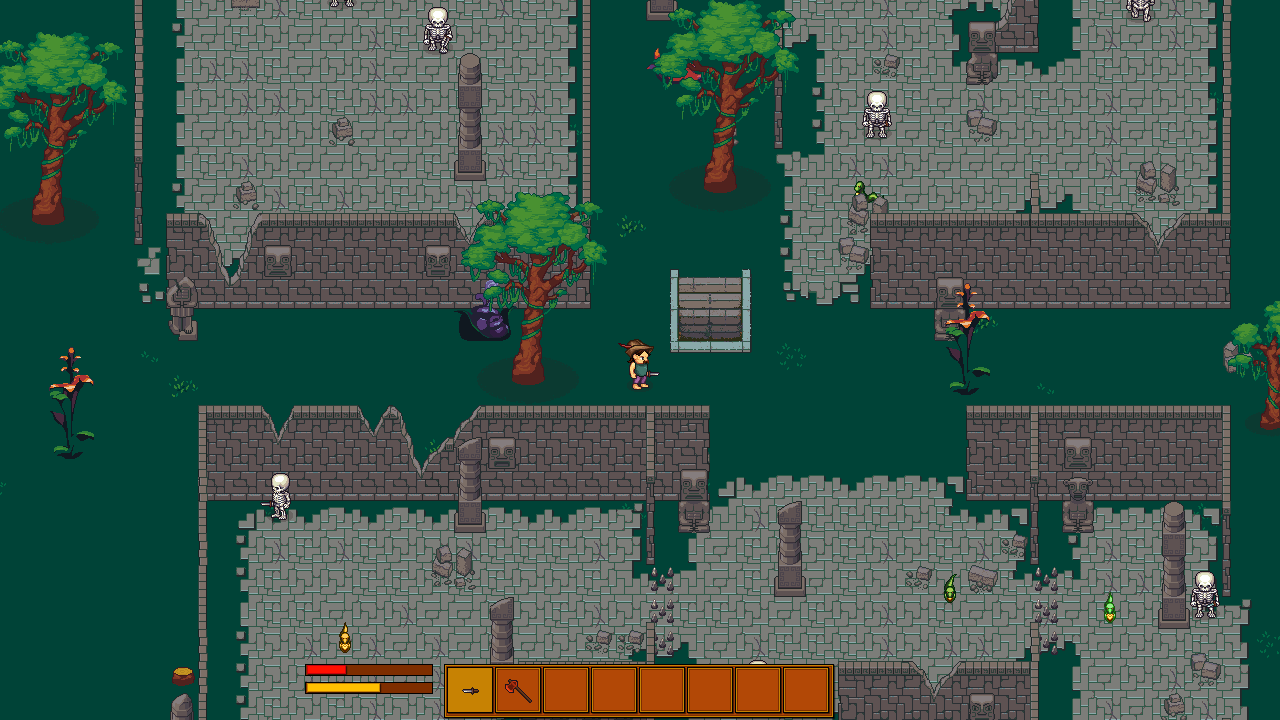 They have an inside and an outside part. If you visit cities near the ruins, you may find new quests related to them.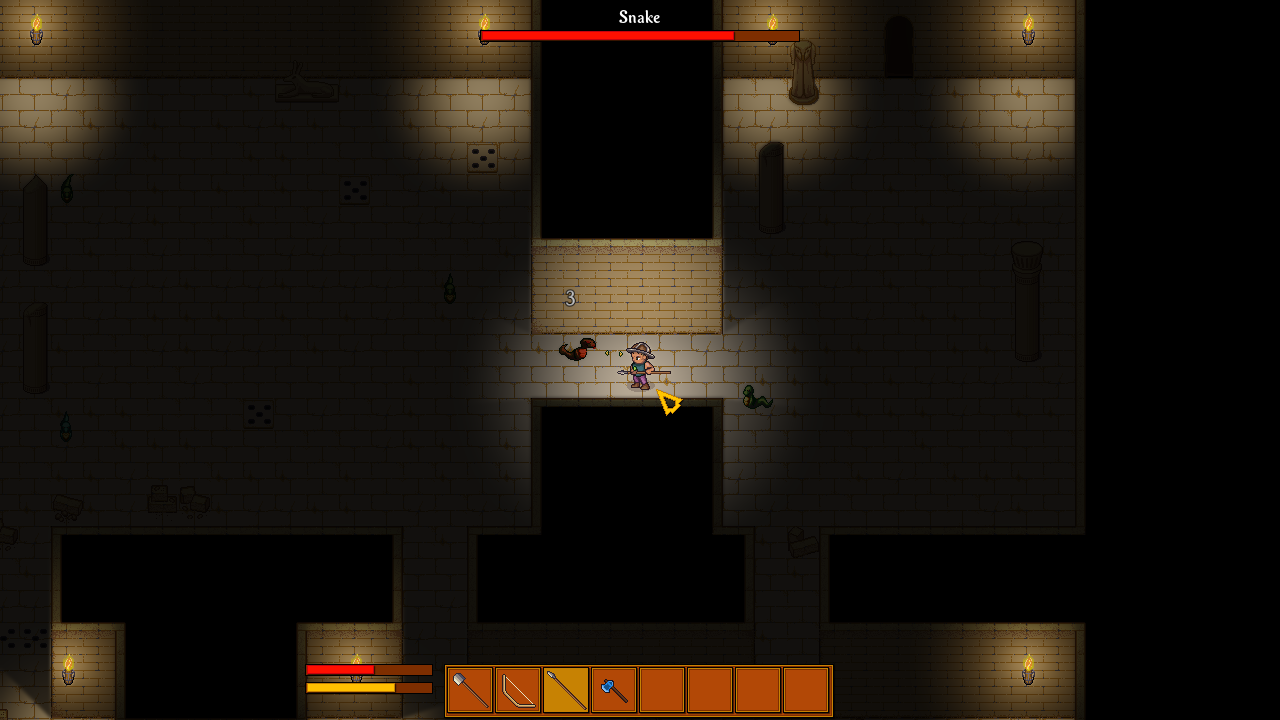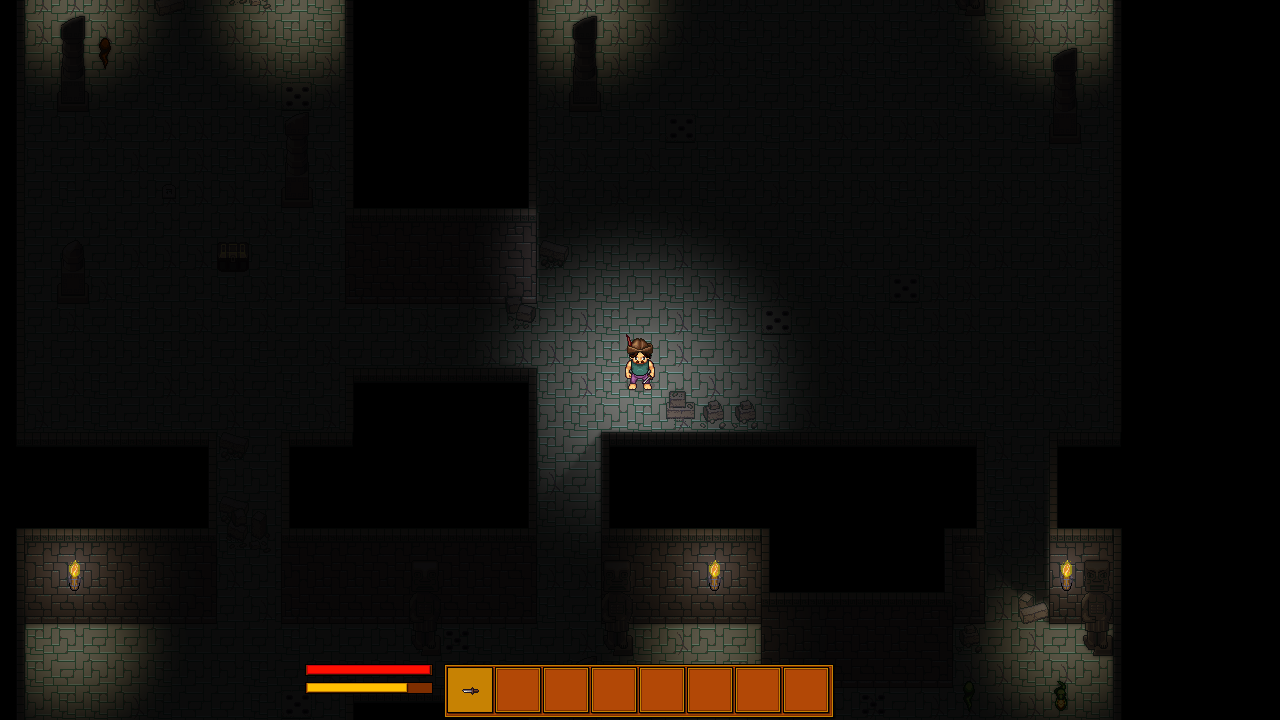 Multiplayer
The Steam version of the game now supports multiplayer with Steam. It was a highly requested feature. I am very happy that I managed to do it for this release. So, once you have started a game, you can invite a friend to join you.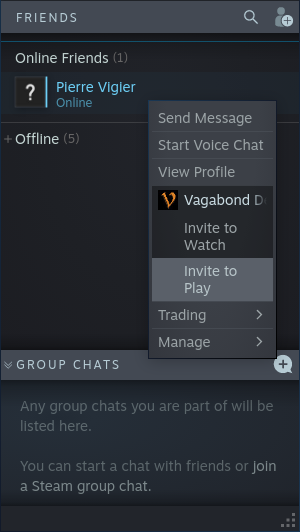 Or one of your friend can directly join your world by looking at your in name in their friend list.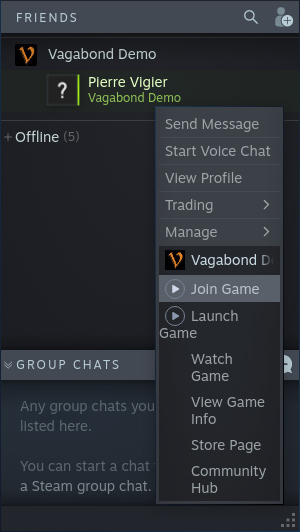 Combat
Combat was one of the most unpolished feature of the game. I worked a lot on them. Here is the list of the main improvements:
Attack animations were added
Monsters now avoid each others
Monsters avoid obstacles (there are still issues with walls, it will be fixed later)
Particles effects when monsters take damages were added
Damage dealt are now shown on screen
Fix the hit box of arrows
I don't pretend combats are now perfect, there is still a lot to improve. If you have any comment or suggestion, please share it with me!
Translation
I am very pleased to announce that Vagabond is now available in French!
It was a lot of work to be able to procedurally generate French texts. But the technology developed for French will also be useful for other languages and it will be easier to add translations for new languages.
English: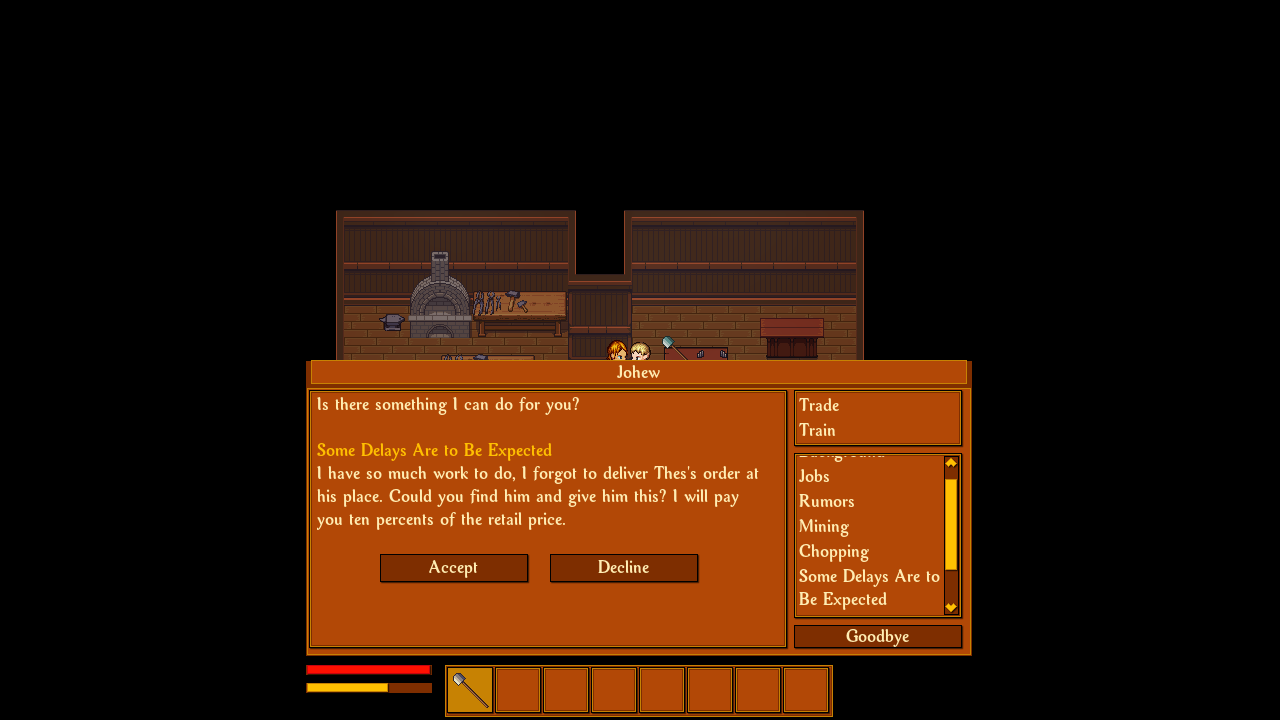 French: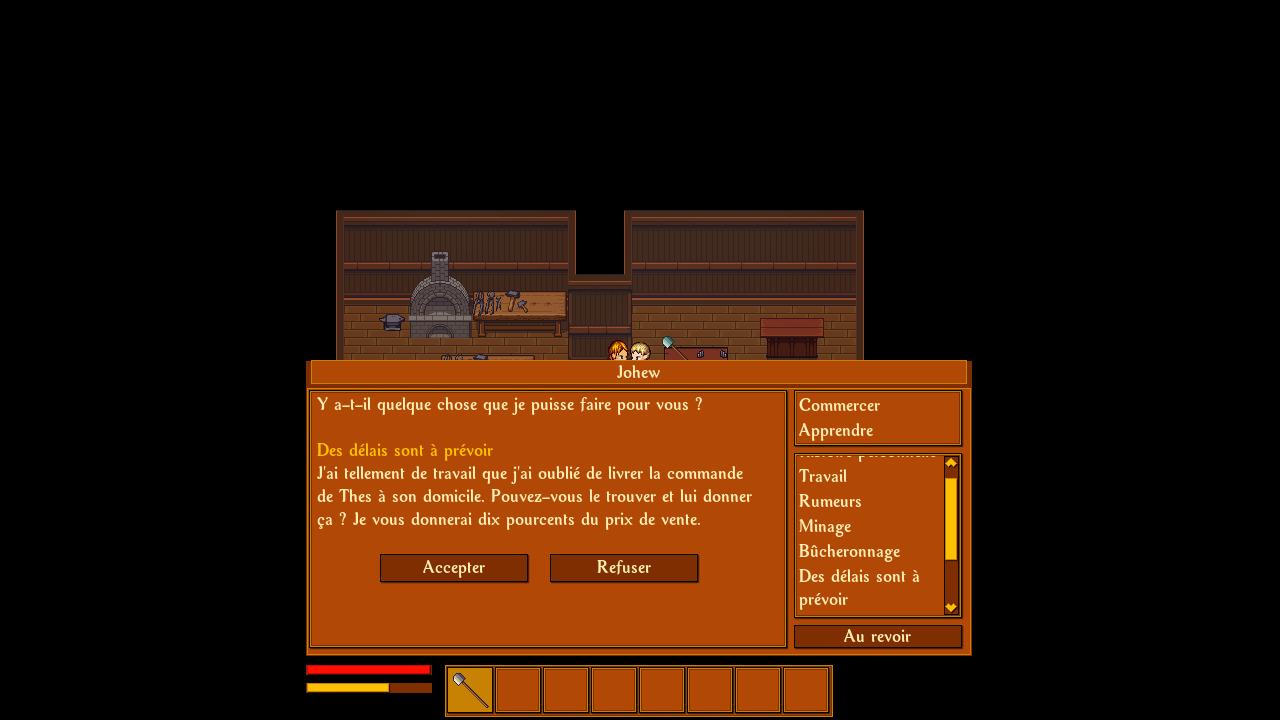 Lighting
If you have been following Vagabond for a while, you know that I like working on the lighting. In this release, I added support for normal maps which in layman's terms allow to add information about the orientation of the surface of an object to change the lighting accordingly. An image is worth a thousand words: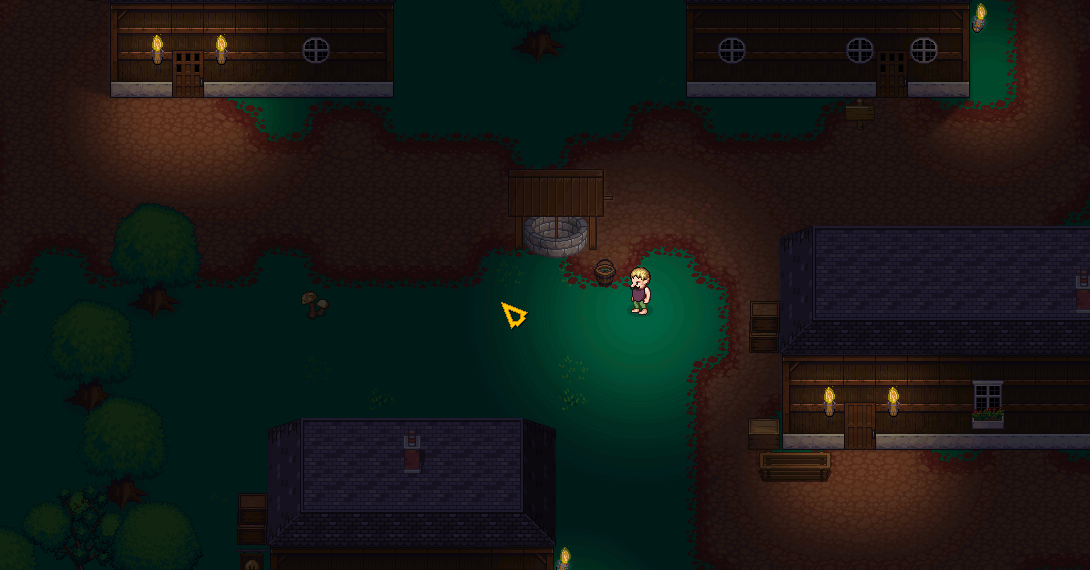 Outside World
The outside world was, with the exception of cities, very quiet. You may now encouter animals and monsters. Moreover, they are finally bandits in bandit camps!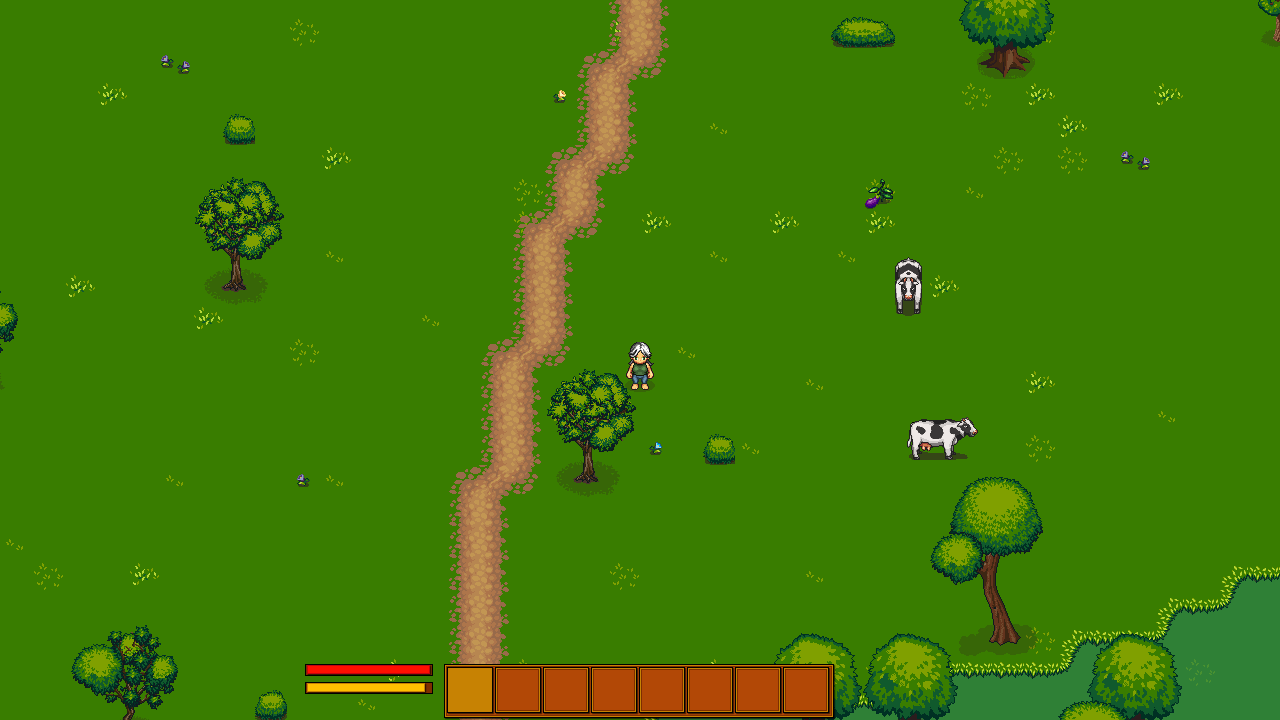 Finally, it is no longer possible to buy seeds from innkeepers. You now have to explore to find them in the world.
Conclusion
There are many more small improvements and changes. Thanks a lot to everyone who played the game and shared their issues and suggestions! If you have any, please send me an email or come chatting on the Discord server. Your feedback is very precious to me and helps improving Vagabond!