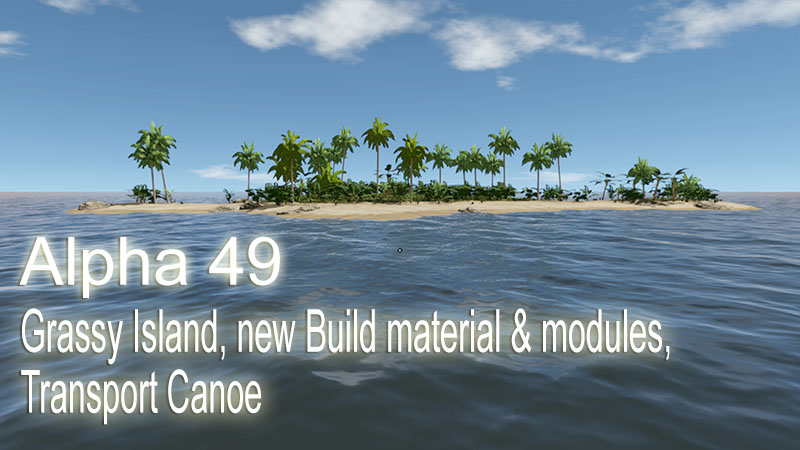 Hi everyone,
besides still focusing on fixing existing issues we managed to add a new grass system, new rocks and bigger Grassy Island. The new Tall Grass can be used as material for the new Grass building modules tier. The Long Canoe allows transporting of boxes, chests and barrels attached to its back part. A couple of older game breaking issues were fixed too.
The finally arrived optimized new grass system (along with a new ground texturing mechanic) opened the path for introducing bigger islands. The first in the list is the new bigger (to this time the biggest) Grassy island which features also the new Grass and new Rock models.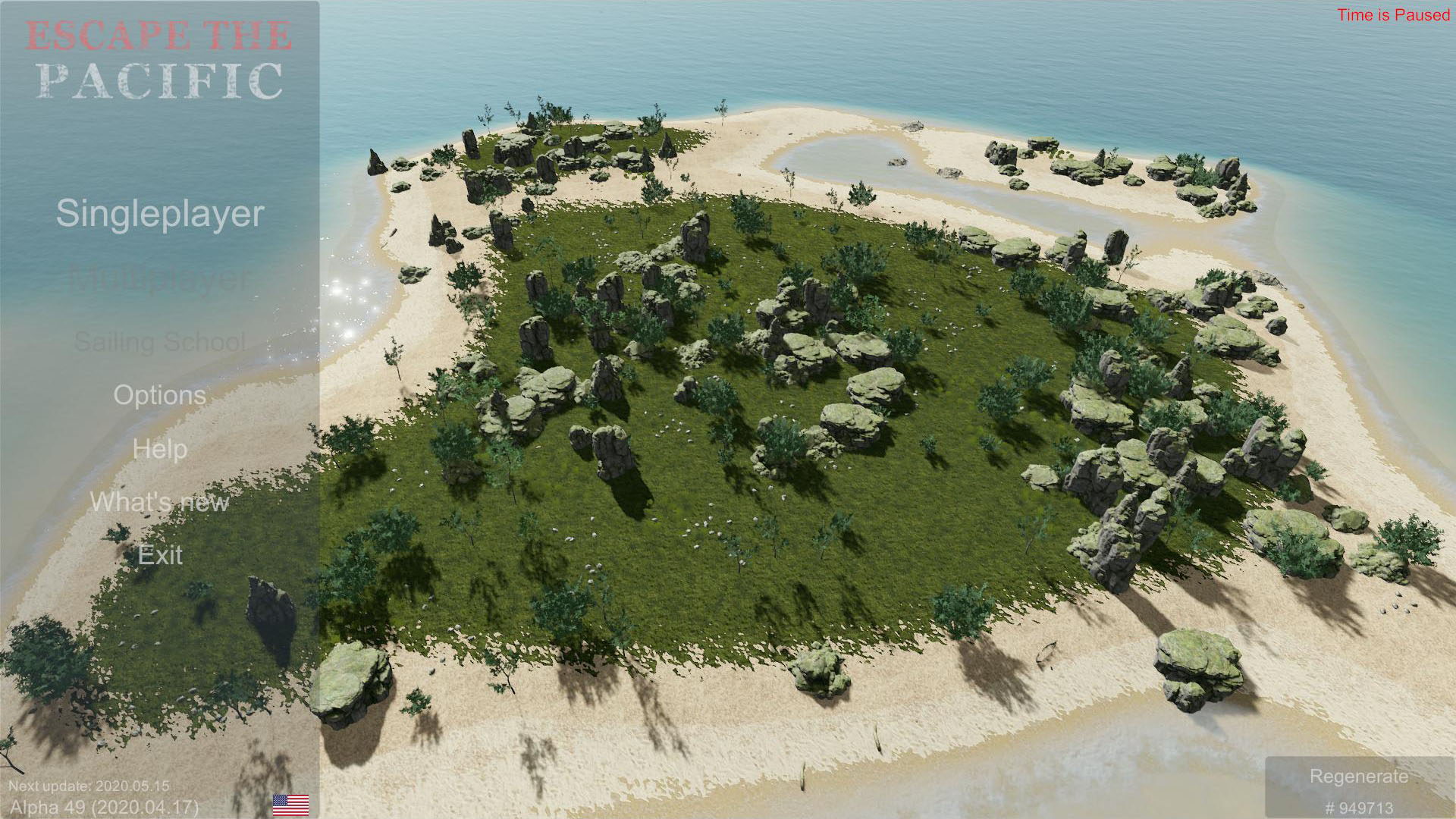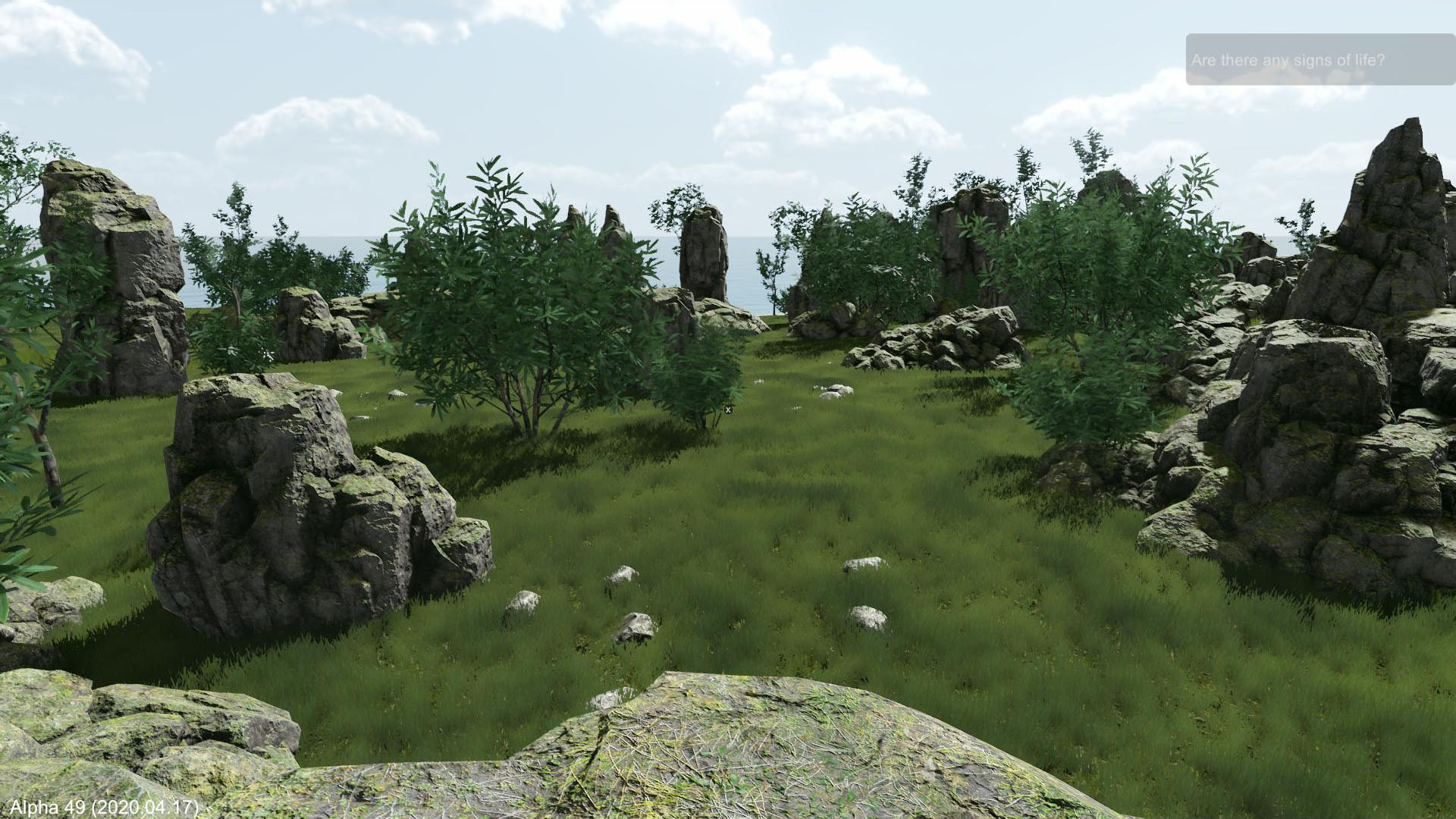 The new Tall Grass can mainly be found on this island type which can be used as a building material for a brand new sort of building modules.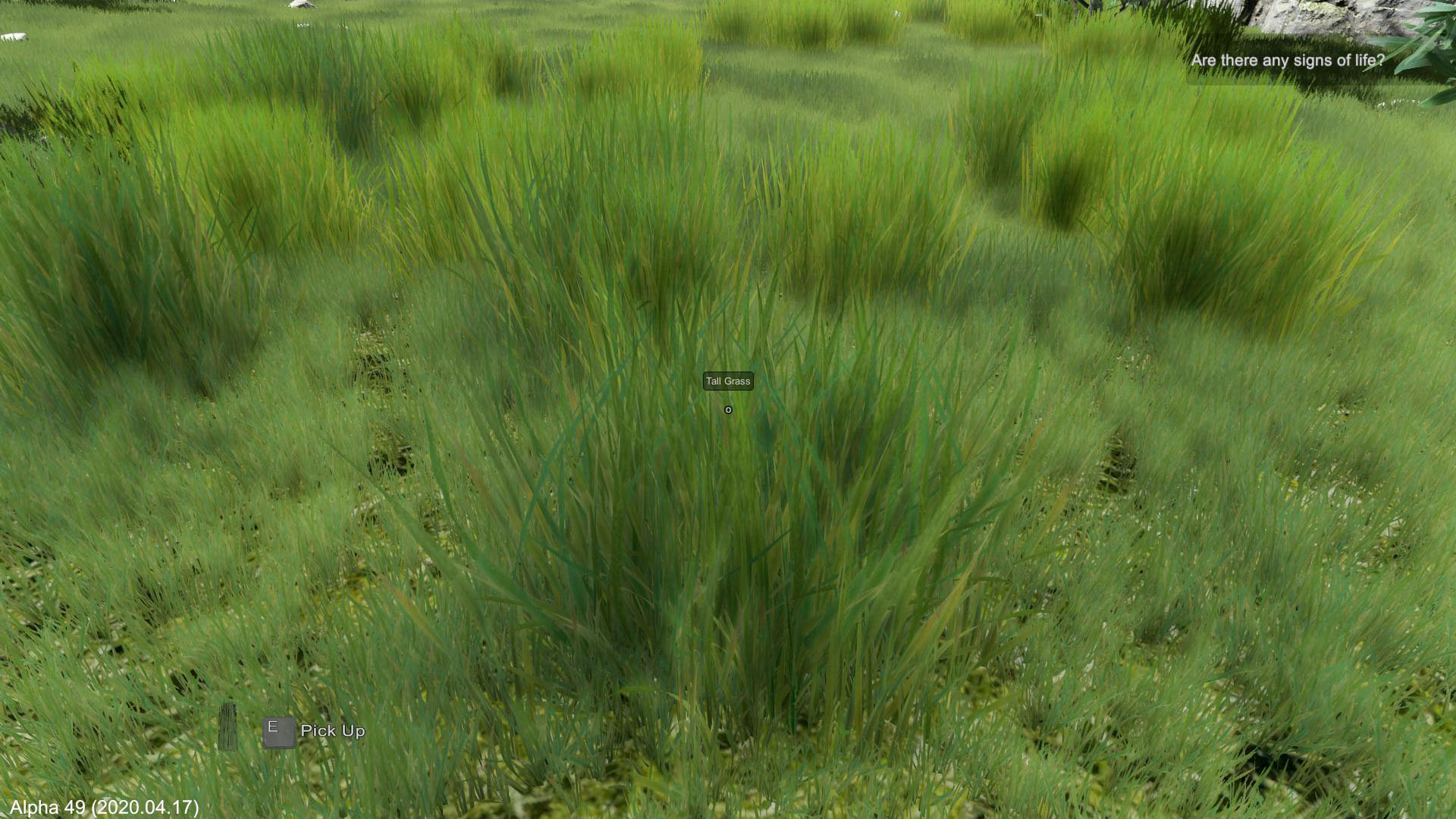 The Grassy island offers slightly limited building methods because only small bushes are available and the only way to get away from this island is to build a canoe or small raft from driftwood.
The new Long Canoe allows to transport boxes, chests and barrels attached to its back part. It moves slower than the simple Canoe but can be a big help when it is needed to transport objects against the wind over shorter distances.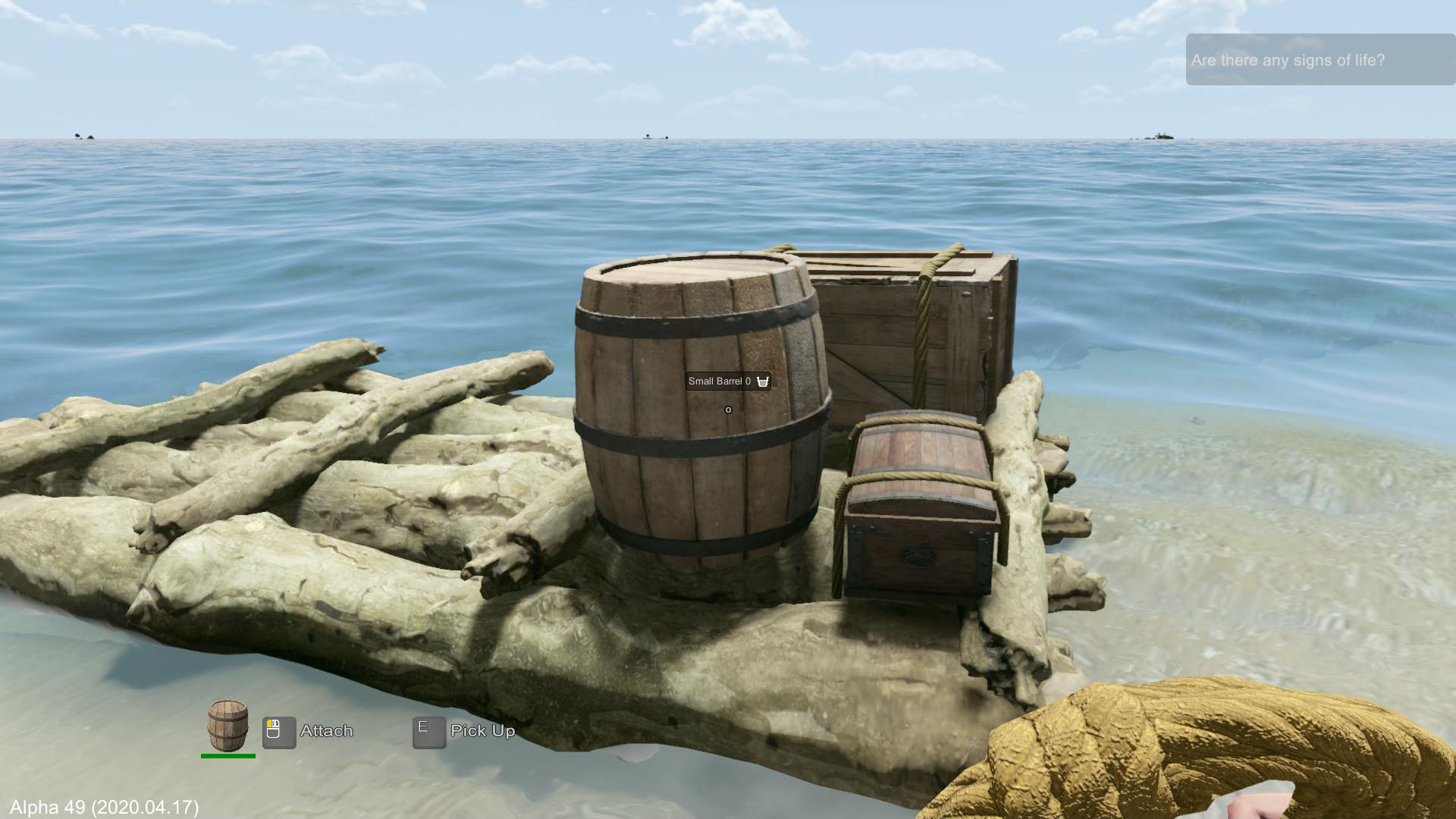 Among a couple of minor ones also two major issues were fixed: Attached crates, chests, boxes and barrels aren't automatically detaching during longer journeys between the islands; Seagulls sitting on the Nest rocks don't fall/clip into rocks after being shot down.
Changelog: (* needs new game)
New features:
01. Added: Optimized Grass system
02. Added: Optimized ground texturing mechanic
03. Added: Grassy Island*
04. Added: Tall Grass Roll build material*
05. Added: Grass based building modules
06. Added: Long Canoe for transportation
General:
01. Added: New realistic Rocks*
02. Added: New realistic Grass
03. Added: Filtering possibility of materials in Build screen
Fixes:
01. Fixed: Old Iron Axe damage increased to 130
02. Fixed: Missing Stone Arrow on some Lagoon Islands
03. Fixed: Missing inventory icon for Banana Shelter 2
04. Fixed: Not stackable empty Coconut pots (for originally empty Coconut pots after cooking)
05. Fixed: Incorrect displaying 'Empty' hotkey for WaterHolder on Cookplace
06. Fixed: Incorrect displaying 'Fill' hotkey for WaterHolder on Cookplace
07. Fixed: Incorrect ground texture (grassy) for Rocky Islands
08. Fixed: Incorrect HP shown for Old Stick Paddle before first use
09. Fixed: Recipes not Cooking on CookPlaces
10. Fixed: Not applying hunger value when Drinking Cooked recipe (for example Boiled meat and Egg)
11. Fixed: Missing description text in inventory for Dead Grass and Old Stick Paddle
12. Fixed: Shot down Seagulls clipping into Nest rocks
13. Fixed: Small live Seagull body size
14. Fixed: Auto "detaching" objects from Raft bases on the ocean when travelling to islands far away
For the next update we plan to recheck the raft building mechanic and to continue the work on the Sailing UI with higher priority. The additional plans include also the Old Telescope, Old Knife, Old Watch, Sun Clock, Map UI, Fruit ripening, Fruit regrow, Spear, Smoker, Sailing UI, Dolphins, Simple Quests, Building modules aging ... We will work also on solving new issues and we will recheck some older issues too. Other new features will be added as implementing the planned features and fixing issues will allow us to.
Thank you for your patience and for your constructive feedbacks helping us to get rid of the issues as fast as is possible.
Do you like our game and want to help even more during development? We look forward to every positive review posted on our Steam page and thank everyone who decides to support us along the way!
Please be aware that during early access phase game code could change as much as affecting gameplay when loading/saving savegames from earlier versions. To always be on the safe side make sure to start a new game with each update. Thank you!
G4GTeam.