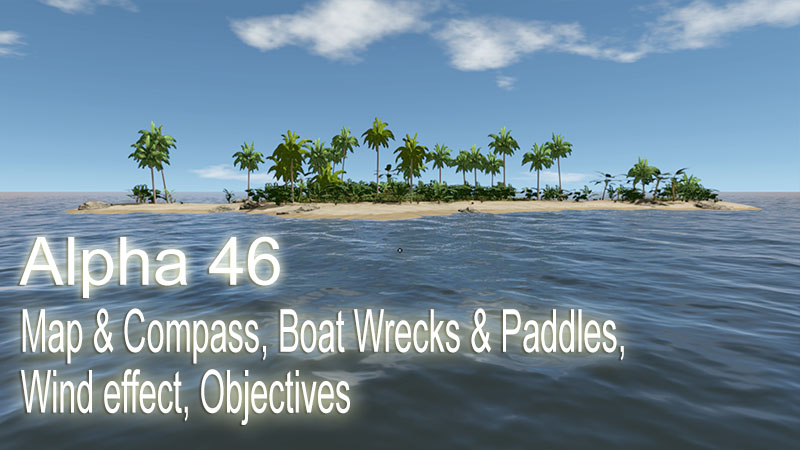 Hi everyone,
the new Escape the Pacific version 'Alpha 46' is now available.
For this update we were mainly focusing on adding the mechanic for Collectible Map & Compass and there are new Boat Wrecks & Paddles on the shore too. The old lean-in Shelters with used objects and the player Wind effects make the game more interesting. More game changing elements were added and a couple of issues fixed too.
Map & Compass finally materialized! They are now like other collectible objects and without them equipped in the new special Navigation pockets it is not possible to do the Mapping! The compass and the map system will get a unique feature in future builds to make mapping more interesting.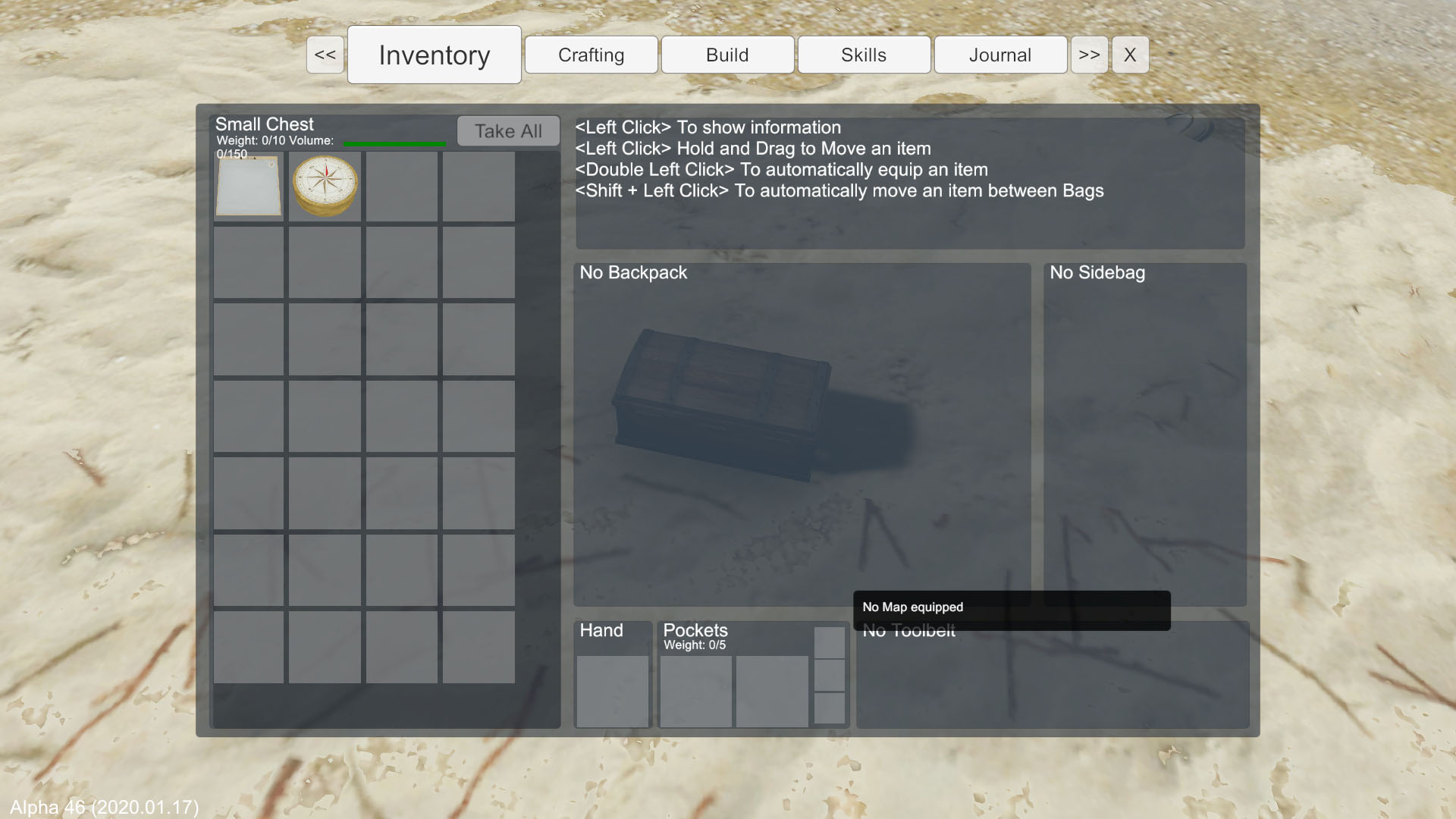 As mentioned lately, the game will begin to continually get more and more content to make the gameplay more interesting and enjoyable. The first couple of gameplay elements from our huge list are here.
On some islands it is possible to find different Boat wrecks along with an optional Paddle which is of better quality and is durable for longer compared to the craftable version.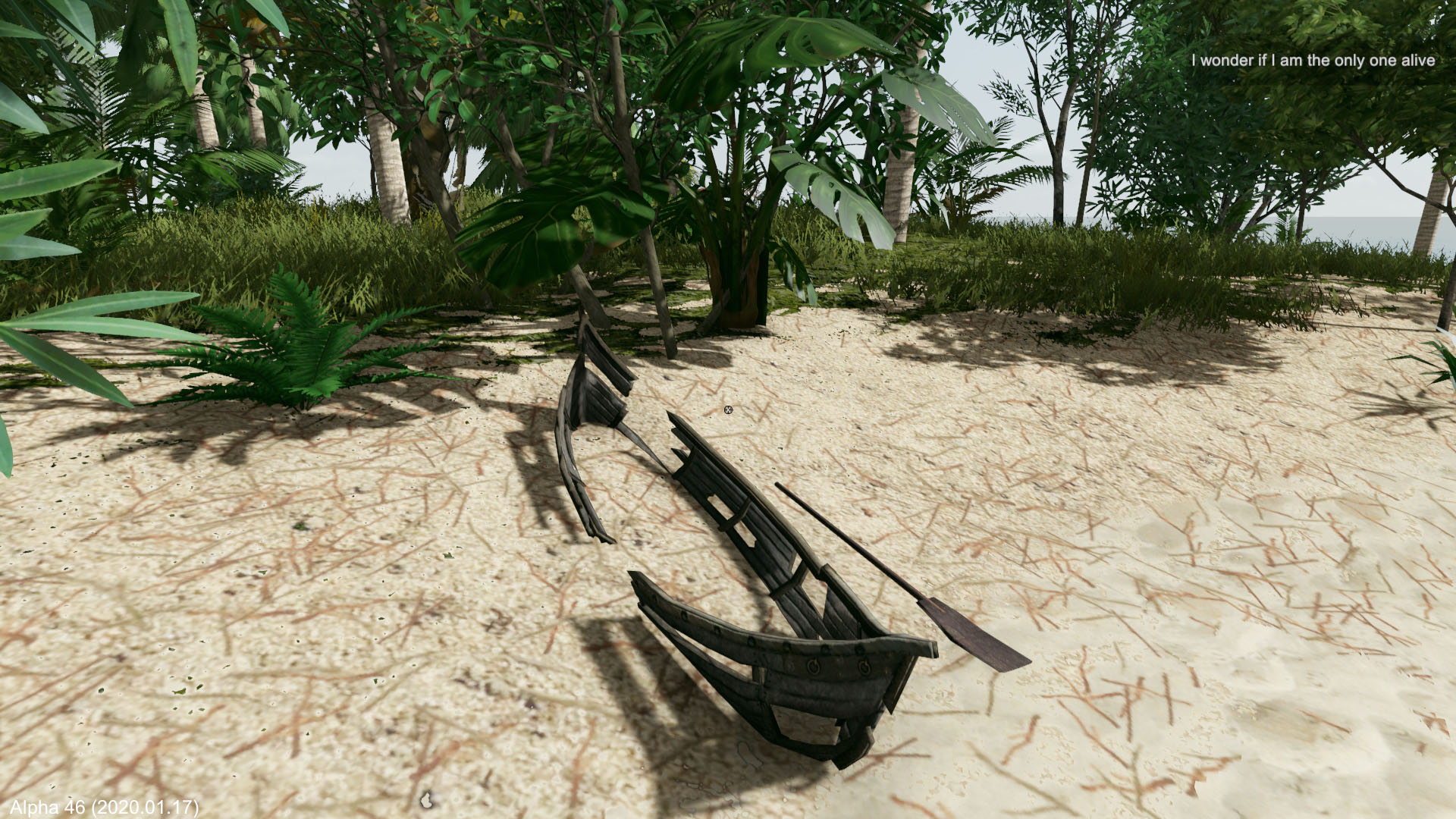 The Starting Island now does not have any man made objects, but some long forgotten survivor left a Stone Arrow sign on the shore indicating a nearby island where he placed his stash of objects.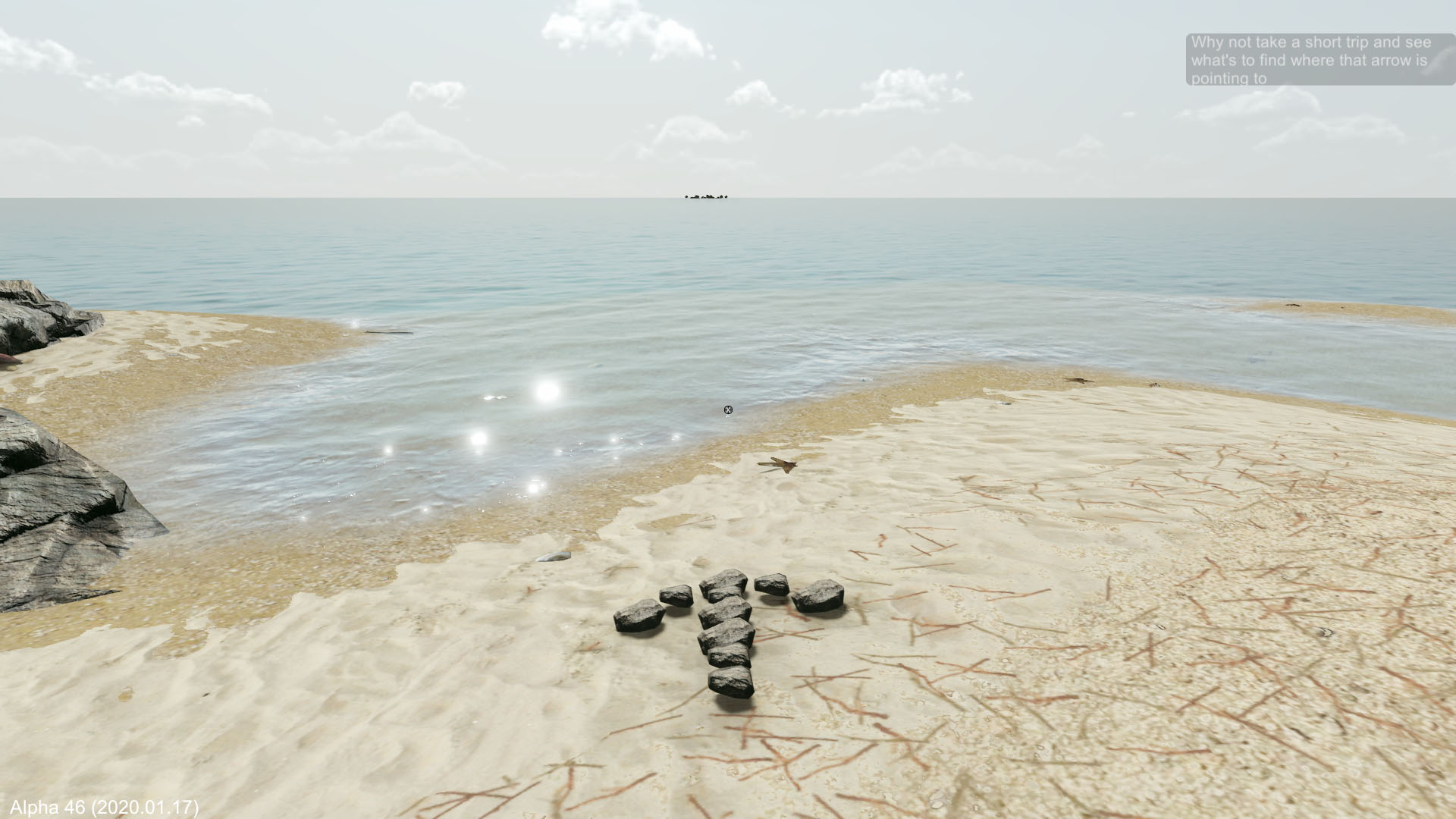 Somebody has built some small A-type lean-in shelters on some of the islands with still usable objects around it.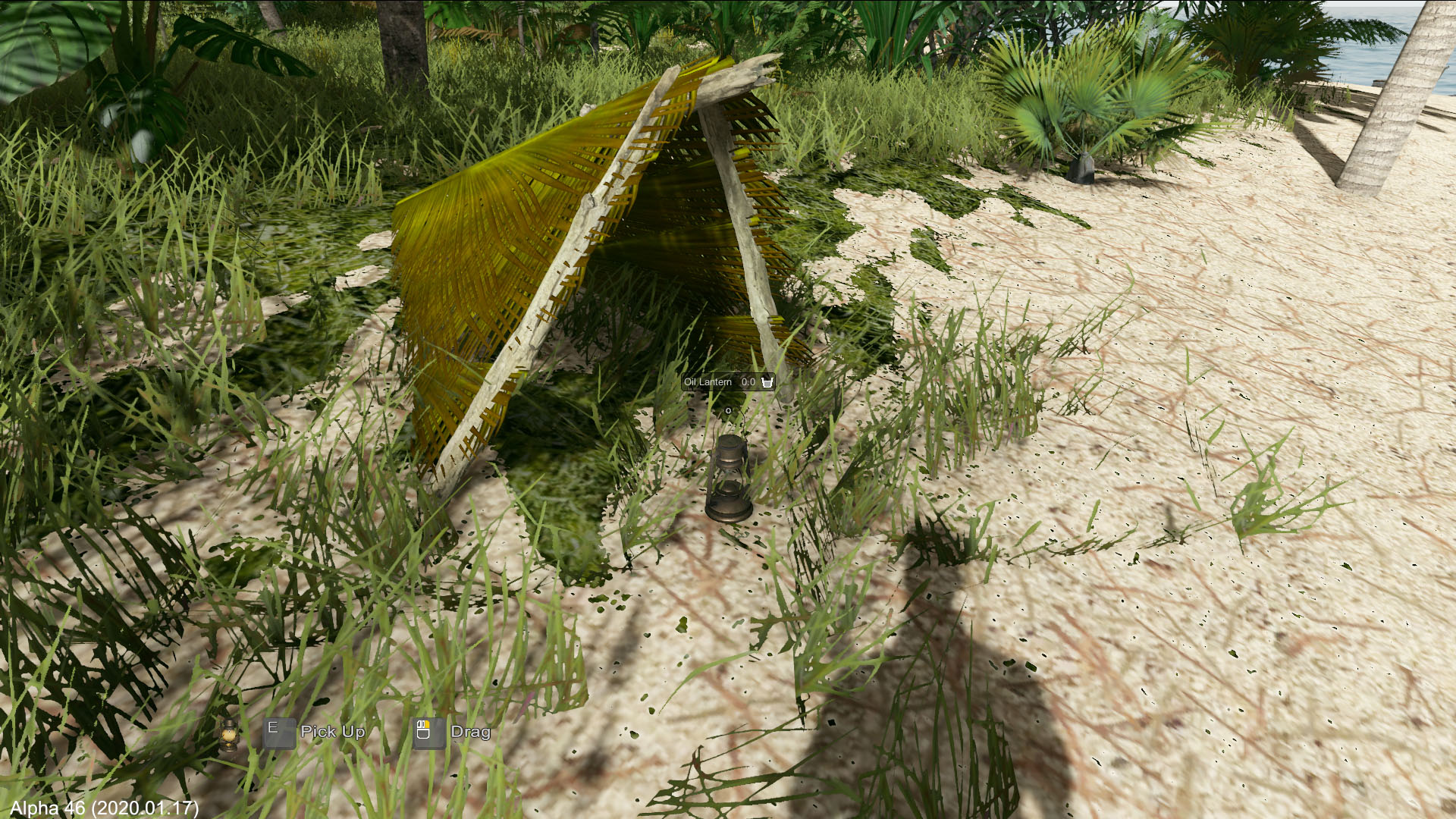 The in-game character now feels the wind effects (slower walk/run speed into strong wind and vice versa) and you'll also hear exhausted Breathing and Heart beat sounds.
The basic mechanic for Objectives was also added. New Objectives (to help players with some of the game mechanics) and Quests (to motivate players for exploration) will be added continually. The Main Story elements will be added later.
Changelog:
New features:
01. Added: Collectible Map object
02. Added: Collectible Compass object
03. Added: Special navigation Pockets in Inventory
04. Added: Boat wrecks
05. Added: Degradable Paddle
06. Added: Wind sound
07. Added: Stone Arrow
08. Added: Old Shelter A object
09. Added: Breathing sounds
10. Added: Heart beat sounds
11. Added: Quests screen in Journal screen
12. Added: Wind affects Walking speed
General:
01. Changed: Island 1 collectibles are on Island 2
02. Added: Generation of Map and Compass in Small Chest on Island 2
03. Added: Boat Wreck & Paddle spawning randomly on Shore
04. Added: Stone arrow on Island 1
05. Added: Old Shelter A & Objects spawning around randomly on Shore
06. Added: Enough resources on starting island (except the Rocky one) to craft the starter tool set
Fixes:
01. Fixed: Rudder jumping/flying after detached from raft base
02. Fixed: Sail mast jumping/flying after detached from raft base
03. Fixed: Incorrect Icon for First Craft Campfire Tutorial
04. Fixed: Game crash when loading some of the older savegames
05. Fixed: Button texts for Tutorial Screen in Journal not translated
While adding more and more content, making our game more user friendly with more Hints, Tutorials and narrative texts, re-enabling the Sextant and the 5000x5000 km game map again is still our top priority. The additional plans include also the Map UI, Fruit ripening, Fruit regrow, Spear, Smoker, Ship wrecks, Sailing UI, Dolphins, Sharks, Simple Quests ... We will work also on solving the new issues and we will recheck some older issues too. Other new features will be added as implementing the planned features and fixing issues will allow us to.
Thank you for your patience and for your constructive feedbacks helping us to get rid of the issues as fast as is possible.
Do you like our game and want to help even more during development? We look forward to every positive review posted on our Steam page and thank everyone who decides to support us along the way!
Please be aware that during early access phase game code could change as much as affecting gameplay when loading/saving savegames from earlier versions. To always be on the safe side make sure to start a new game with each update. Thank you!
G4GTeam.