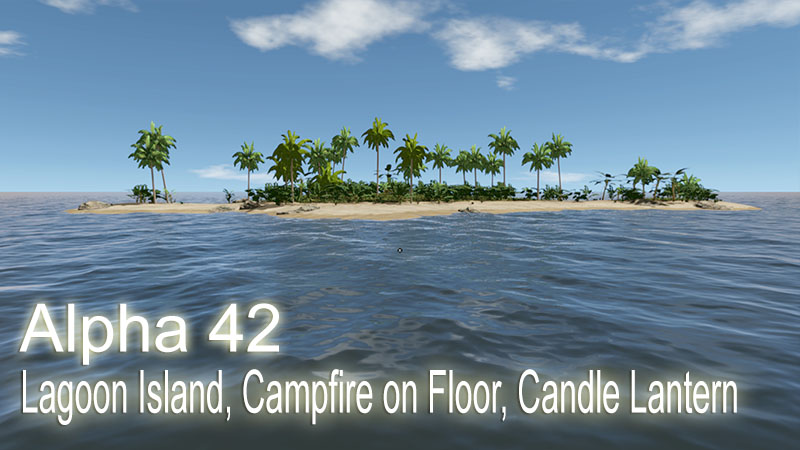 Hi everyone,
the new Escape the Pacific version 'Alpha 42' is now available.
For this update we were mainly focusing on adding a new type of islands: Lagoon Island. Campfires on Floor are finally here and a new Candle Lantern was also added. Lots of preparation work was done in the background and a couple of issues were fixed too.
The new Lagoon type Islands are a nice and interesting addition to the existing list of the island types. Later in the game they'll get special meanings and it will also be possible to find some rare stuff only on those islands.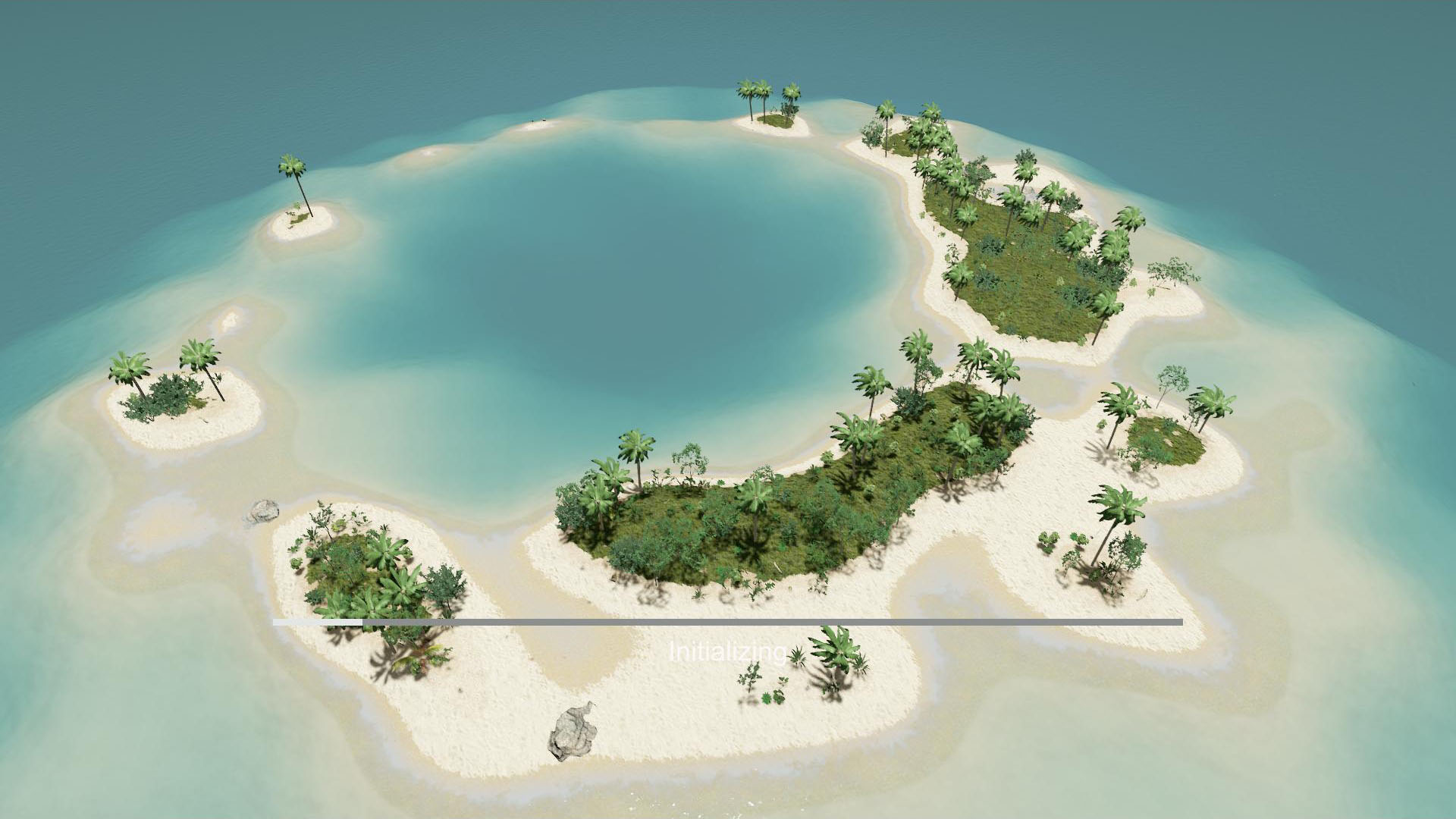 The long awaited Campfire on Floor and on Raft floors is finally here. Its recipe also requires a newly introduced craft ingredient: Sand, which can be collected on the beach with Coconut Pots, Goblets and Tankards.. Maximum new campfire size is medium and cooking rocks cannot be removed.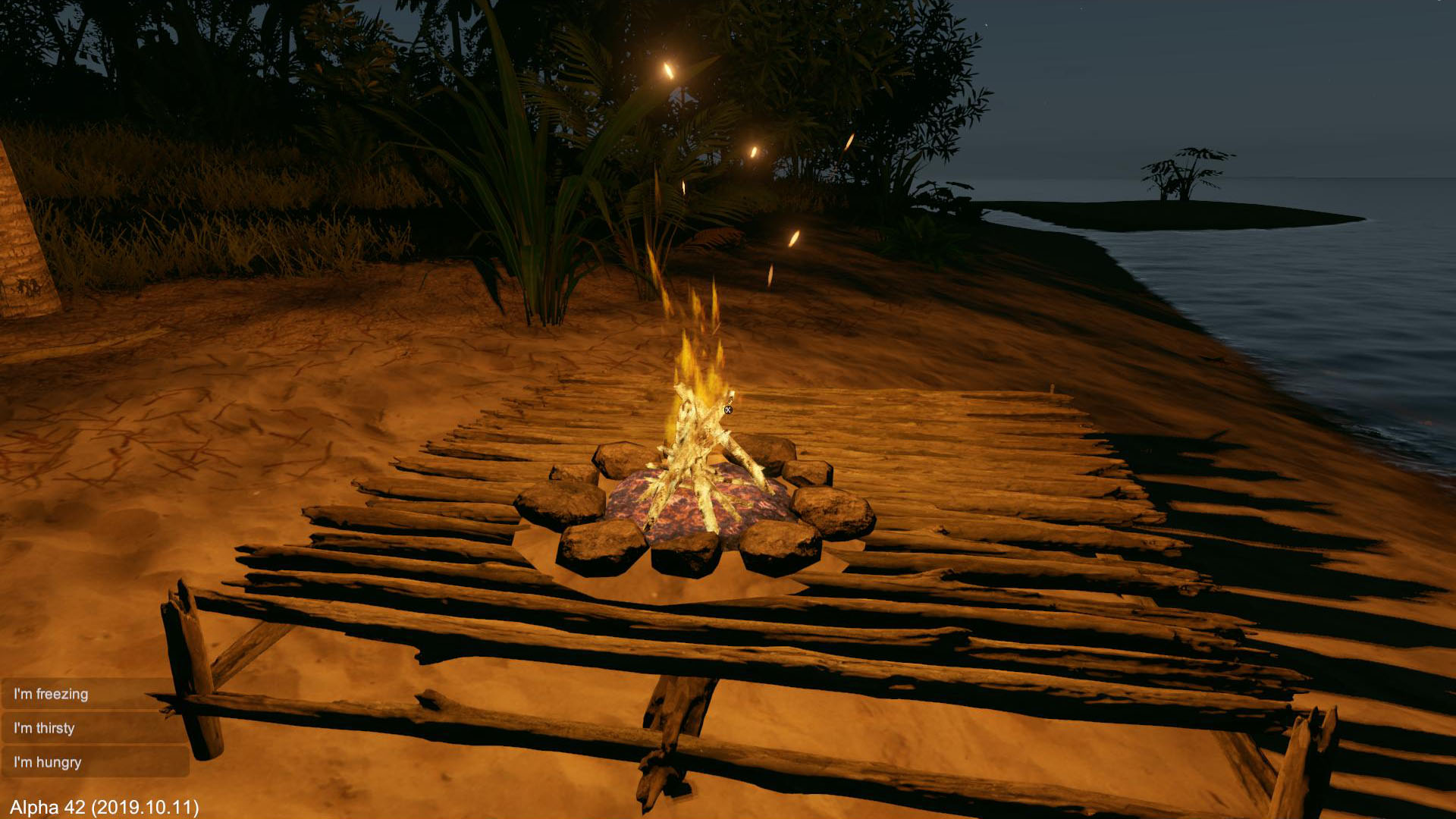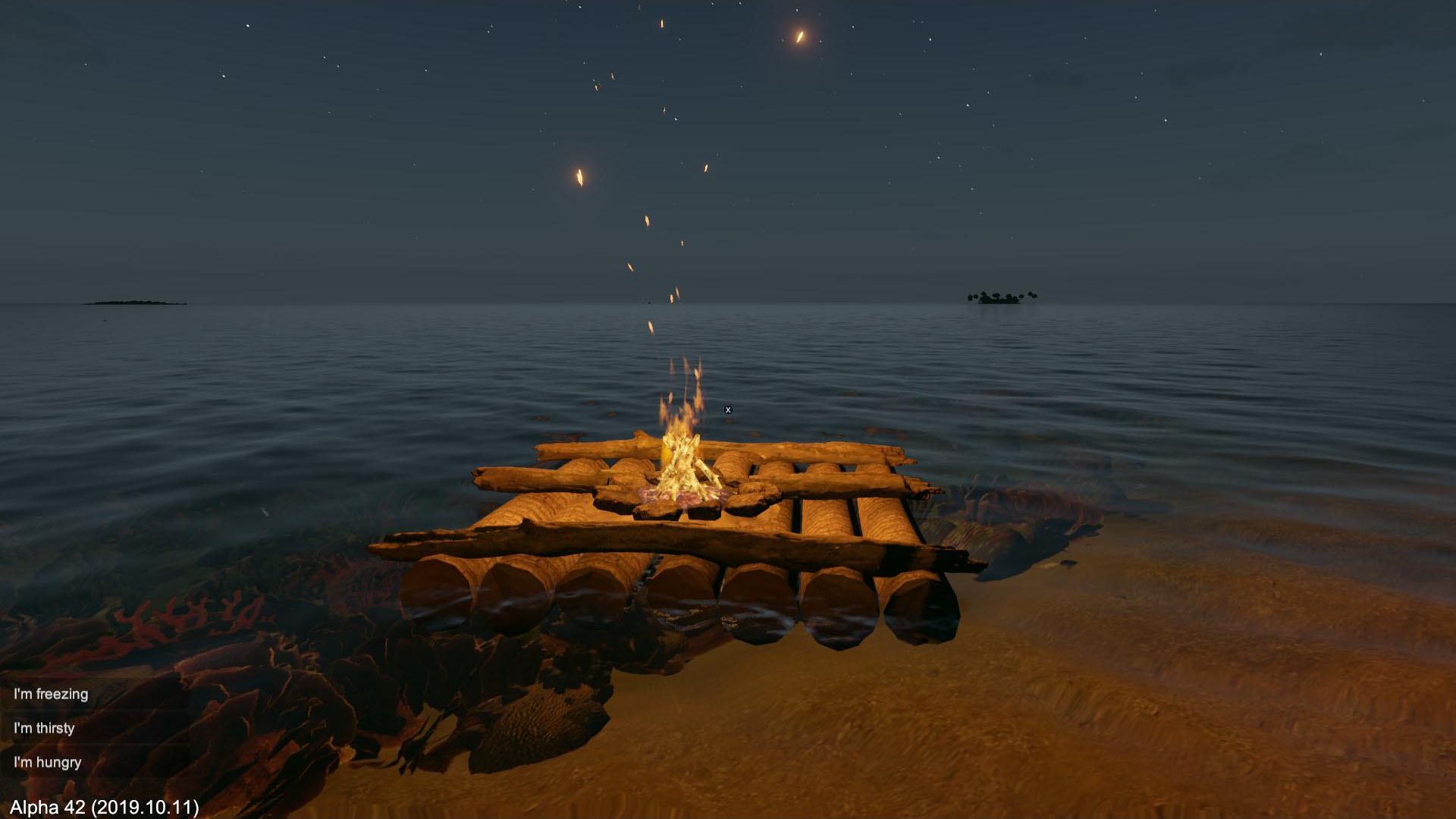 Candle Lanterns make the traveling at night with wind and rain easier as weather effects won't affect those lanterns. Torches from now on will be extinguished in the rain.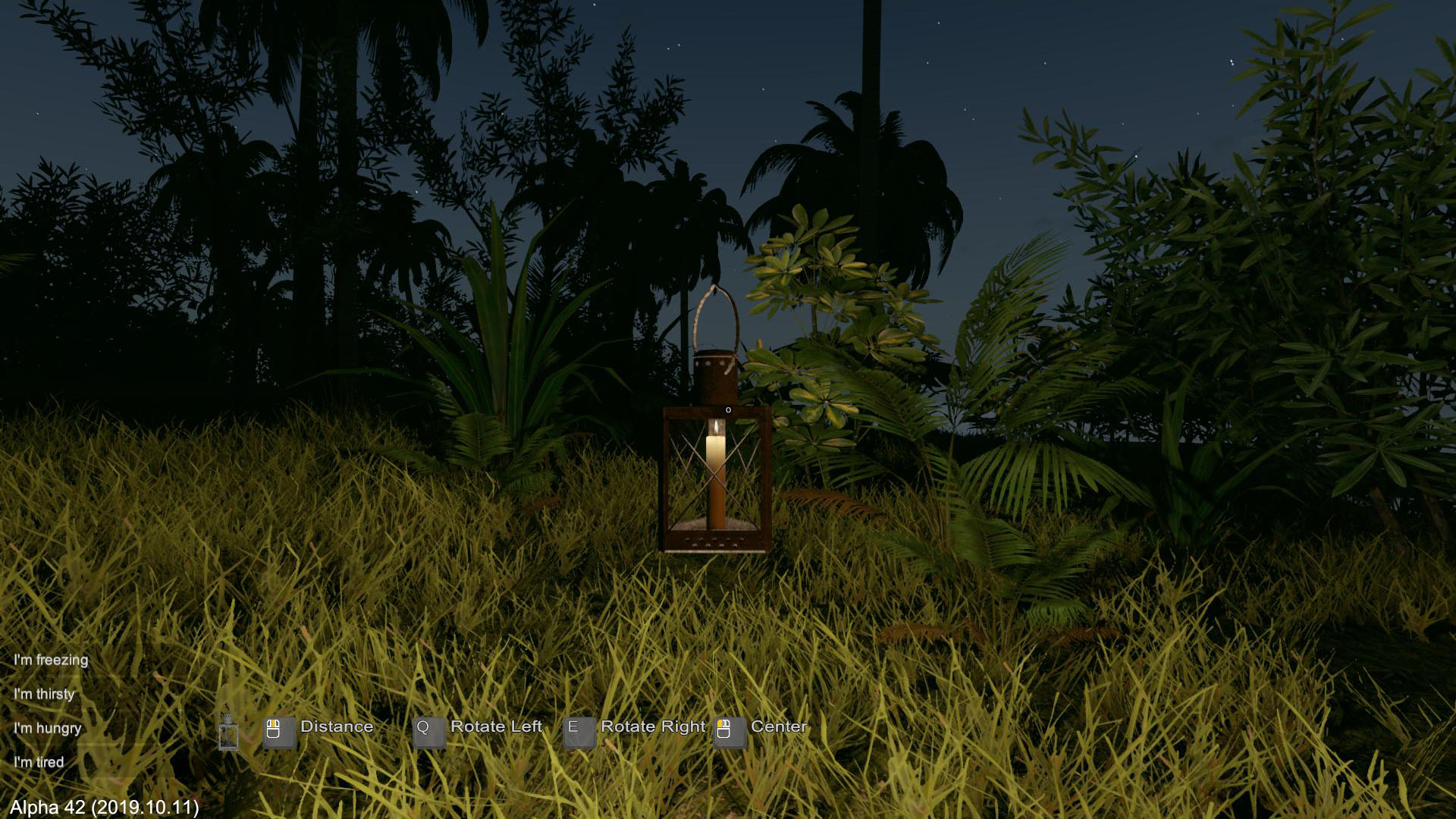 The base functionality for a simple In-Game Tutorial system has been laid down and the first couple of tutorials will be available soon. The mechanic allowing to attach some objects to other objects could almost be completed to make it possible to attach Windows, Doors or other objects to building modules or attach Barrels, Crates and Boxes to Rafts.
Changelog:
New Features:
01. Added: Lagoon type Island
02. Added: Candle Lantern
03. Added: CampFire on Floor
04. Added: CampFire on Raft
05: Added: Sand as new crafting ingredient
General:
01. Added: Torch reacts to Rain effects
02. Changed: Craft Blueprint positioned closer to ingame character
Fixed:
01. Fixed: Game halting when loading very old savegames - improved compatibility engine
02. Fixed: Birds not landing to roost in the evening on (mainly) remote islands
03. Fixed: Collectible Crate and Barrel 'hanging' in the air and not moving with the Raft after save/load
04. Fixed: Fire-saw blueprint collides with other objects
Besides on working on the above mentioned mechanics we will work more on re-enabling the Sextant and the 5000x5000 km game map again and on the Dragging system. Additional plans include also the Map UI, Fruit ripening, Fruit regrow, Door, Window, Spear, Smoker, Ship wrecks, Sailing UI, Dolphins, Sharks, Game Controller, Tutorial System, Simple Quests ... We will also work on solving new issues and we will recheck some older issues too. Other new features will be added as implementing the planned features and fixing issues will allow us to.
Thank you for your patience and for your constructive feedbacks helping us to get rid of the issues as fast as is possible.
Do you like our game and want to help even more during development? We look forward to every positive review posted on our Steam page and thank everyone who decides to support us along the way!
Please be aware that during early access phase game code could change as much as affecting gameplay when loading/saving savegames from earlier versions. To always be on the safe side make sure to start a new game with each update. Thank you!
G4GTeam.