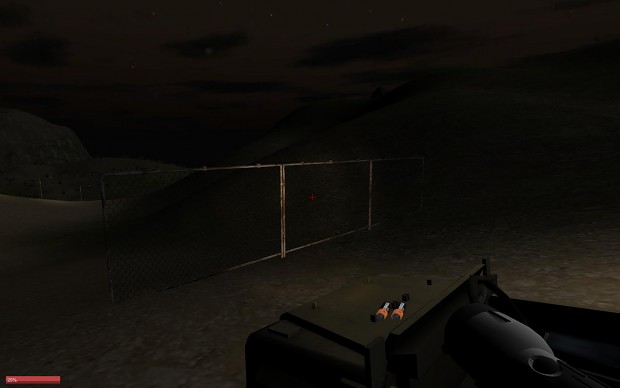 ---
The Terrain Update is now released on Desura.
Want to support the developers? Buy the game with the alpha funding program on Desura. Click the button below.
If you can't afford to buy the game, or you have but want to support the developers even more, you can donate via PayPal.

---
Changes:
Fixed sound overlapping bug, when picking up 2 or more batteries at once.
Edited the flashlight battery level texture to be less flat.
Edited the inventory hover texture, so it stands out more.
Edited the inventory click textures, so it stands out more.
The flashlight power meter now now shown with percent rather than exact time. More creepier.
Changed the flashlight to a more high quality model.
Removed the blackness. The player can now see freely in all directions.
Added a light to the monster in the background so it is more creepy.
Fixed the terrain by the first building and at the warehouse.
Made the "bloodpool" smaller.
Massive terrain makeover.
Terrain is now more rocky and varid.
Terrain retextured.
New start location.
Added a jeep at the new start location.
Battery added at the jeep's hood.
Added a simple parking lot at the new start location.
Added more street lights.
The moon shines a bit brighter.