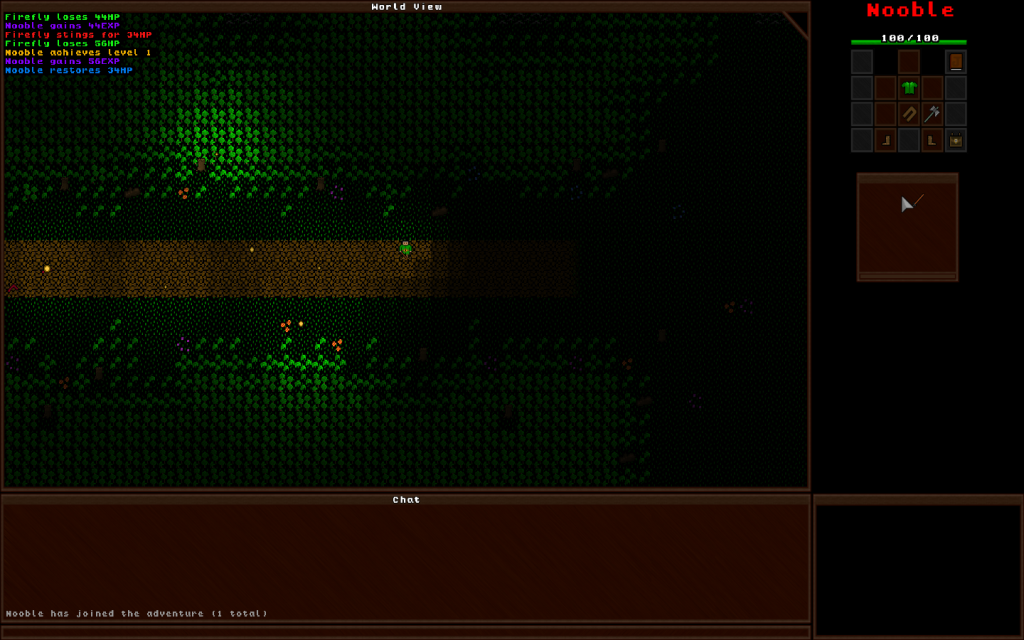 A week from tonight, Friday December 27th, Noble's Land Alpha 0.5 testing will be going LIVE. This is an open test, no need to register or apply, just download and play. The server will now be hosted through AWS meaning the test will stay up as long as people want to play it.
Some of the new features since the Alpha 0.4 test are:
Creature Spawns with item drops and multiple AI personalities
24-hour time system with day and night cycles
Tile based lighting system
Character progression through levels, attributes, and skills
Combat log
Region system with changing music
Safe Zones to prevent PVP combat
Full Primary equipment set
Custom Chunks with cities and points of interest
Multiple full equipment sets with Subclass transformations
New sound effects, creatures, and item drops
The full change log will be posting just prior to the test. During the test, I will also be live streaming through Twitch.tv and hosting a live mic chat if players want to join in and talk with me while we try it out. Keep in mind, this is an alpha release. There will be bugs, there will be balancing issues, and all character progression and items will be erased afterwords. This is purely to demonstrate, get feedback from users, and stress test the server.