Alpha 0.2.9 Change Log
Skelly AI is improved. They will now try to avoid walls and walk through doors
Skelly enemies now have health markers
Health Markers show more detail about the health amount
Added Bulls - See the previous devlog for details
Exposed the NPC's names. They are randomly generated and make me chuckle.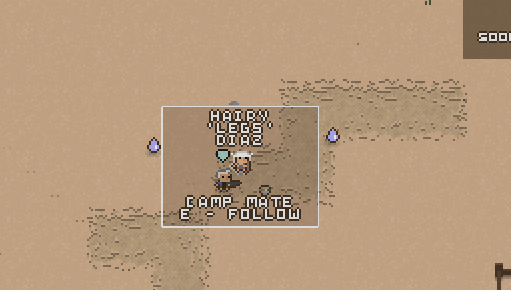 These names have been with us since the beginning. You can see their names right before you recruit them. :)
Random bug fixes here and there.
Does anyone remember when your base was underground at looked like this?