Introduction

Hello my name is Tsuyoi Raion, I am the owner of Dizzy Media and creator of Alone Without Her. Over the past 9 years I have taught myself everything pertaining to game development, starting with 2D in my early days and moving into 3D over time.
Funny enough I wasn't always a game developer and I actually spent some years being a professional video producer/editor with my own personal recording equipment. It was a great experience and something I had wanted to do for many years before actually diving into it. With this experience and insight into video production on a professional level, I feel I have a unique insight into this field and how it can be implemented into cinematic gameplay.
With years of video production and game development experience, I finally decided to mix both and create something that I felt was a perfect game for me to work on and something I knew many others would enjoy.
Alone Without Her is an indie game that takes games like The Walking Dead, Life Is Strange and TRON Evolution, putting them into a blender and making an indie game smoothie!
I began working on this as a sort of secret project. I had this idea but wanted to flesh things out a lot more before presenting it to the public. I am glad that I did, because by the time I shared the game publicly I had a lot to show!
The incredible thing about this project, is it allows me to bring a few different passions of mine into one awesome project. The love for video production and presenting a cinematic story, the love for sci-fi and the unquestionable love two people can have for each other when madly in love.
While i didn't notice it at first the game, the characters, their personalities and how they interact with each other stem from a part of my life that has been over for some time, yet resurfaced through this game. It's incredible to see what inspires what and how things can form through experiences and desires for certain scenarios to come to life.
Using Cinema Director in Alone Without Her

Cinema Director has been an incredible system to use and has definitely contributed a lot when it comes to in game cutscenes, events management and cinematics. The system itself is powerful and the third party add ons really expand on being able to utilize this alongside other custom Unity solutions from the Unity Asset Store.
Without giving away too much or expanding past the point the early alpha preview shows, i'll try and explain a little on how we used the Cinema Director system in game.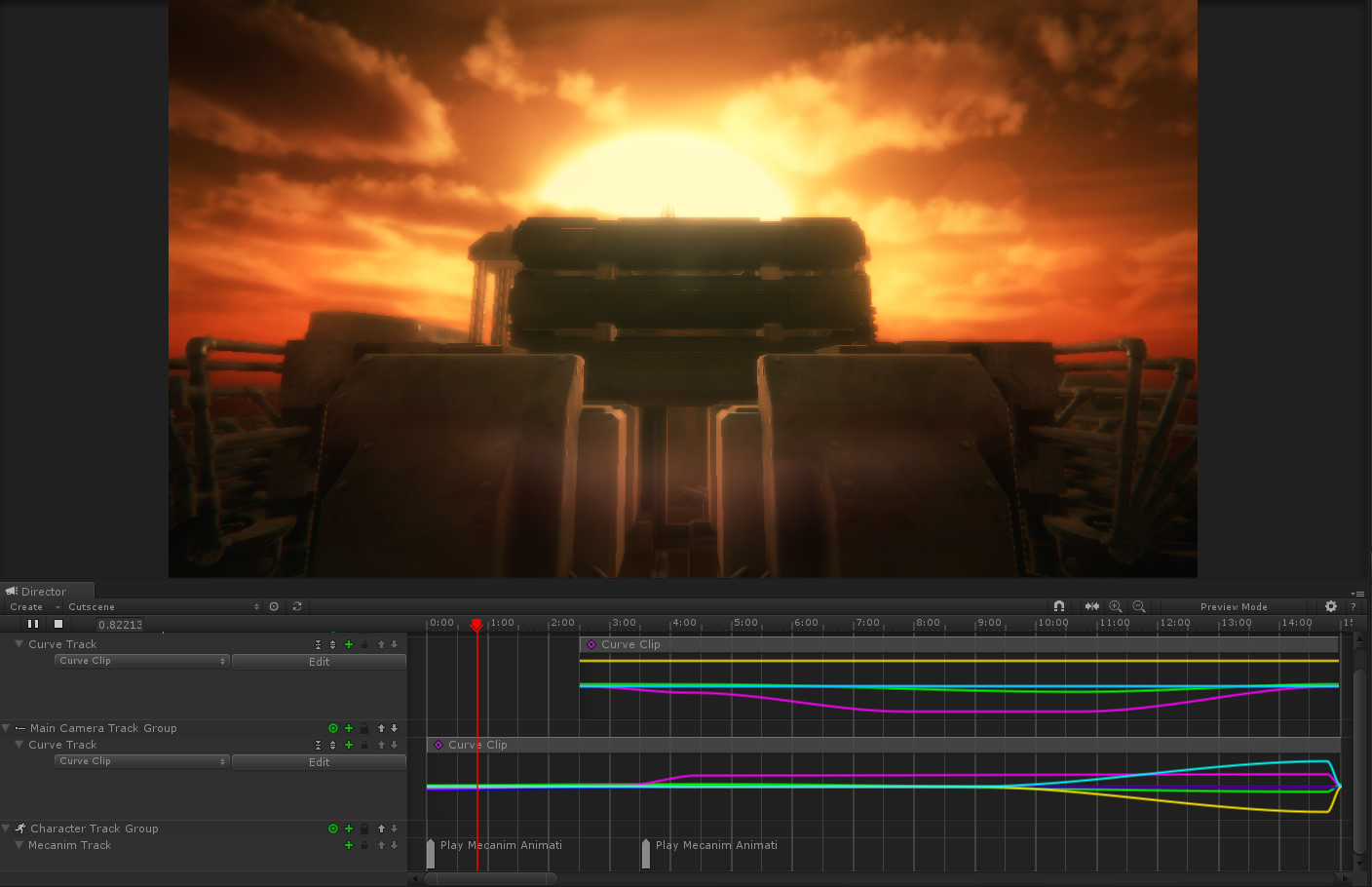 Here you see a scene open inside Unity with the Cinema Director editor tab docked at the bottom. In this scene i use a combination of animations and transform changes to present a "Jump" the female character does off of this futuristic structure.
While i am not too happy with the animations, we plan to use Perception Neuron in the future to create more realistic animations, for a more cinematic approach.
I have clipped out most of the cutscene/interaction and limited this preview to a small section, for demonstration purposes. Yes I am keeping most of the story and game a secret for now, more will be released in due time.
Cinema Director makes working on this scene flow along very nicely and the Character Track allows you to preview animations from the Animator without having to start the scene. This is actually really handy and is a really powerful feature to utilize. Being able to see the animations while making changes in the Cinema Director editor makes the workflow incredibly easy. In earlier versions this function was not available and I had to start the scene every time I wanted to test certain things. But no more! That is a thing of the past and as Cinema Director updates, more and more awesome features become available and work their way into the game.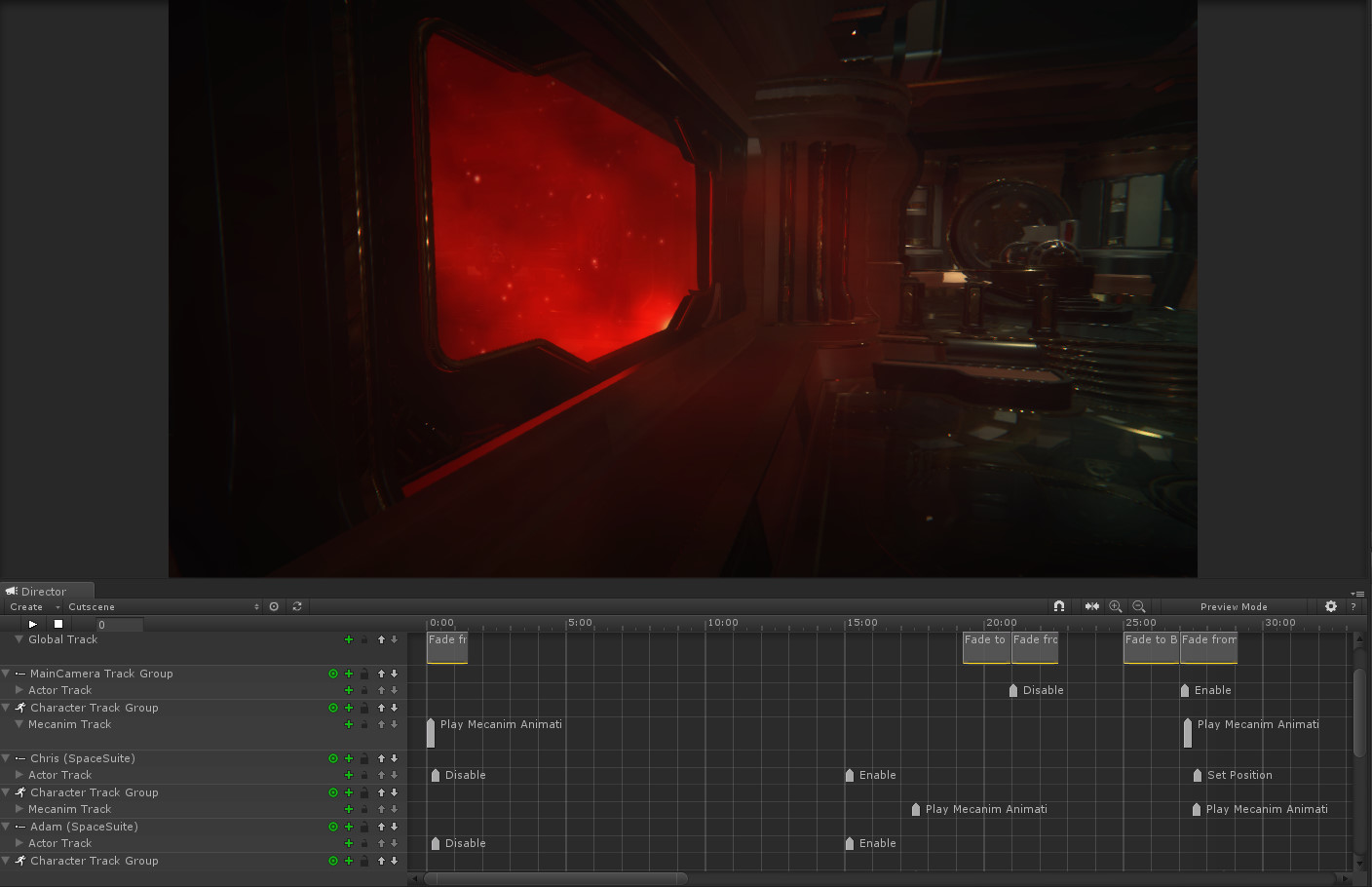 Here we have another edited scene showing Cinema Director. I mostly utilize the ability to turn on/off gameobjects at specific time frames as well as utilize the camera fade options. Fading the camera can be a bit of a pain if your not sure how to go about it or are brand new to Unity, so being able to fade the camera with ease is something I found very useful when using Cinema Director in engine.
One other third party system that I do utilize in these scenes is a system called LipSync, which allows me use blendshapes on the characters face and audio files to create a sync between the voice overs and the character, either pre-baked or during runtime. I noticed that The Walking Dead does almost the same thing but they actually use the runtime feature. This is a good choice as it allows for the voice over/animations to be played at the appropriate time in case the players computer takes a bit to catch up with the scene.
One last thing to note is that Cinema Director allows you to setup a trigger point in which the created cutscene begins on game start or upon a certain trigger, you can also skip the created cutscene by pushing a button.
There's still a lot of work to be done on Alone Without Her and plenty of changes to be made, in and outside of cutscenes. Making everything look more cinematic is something i am working on hard and since we are already using Cinema Director in game, why not use Cinema Pro Cams which turns any cam into a professional studio cam, ready to bring any scene that much closer to a cinematic presentation.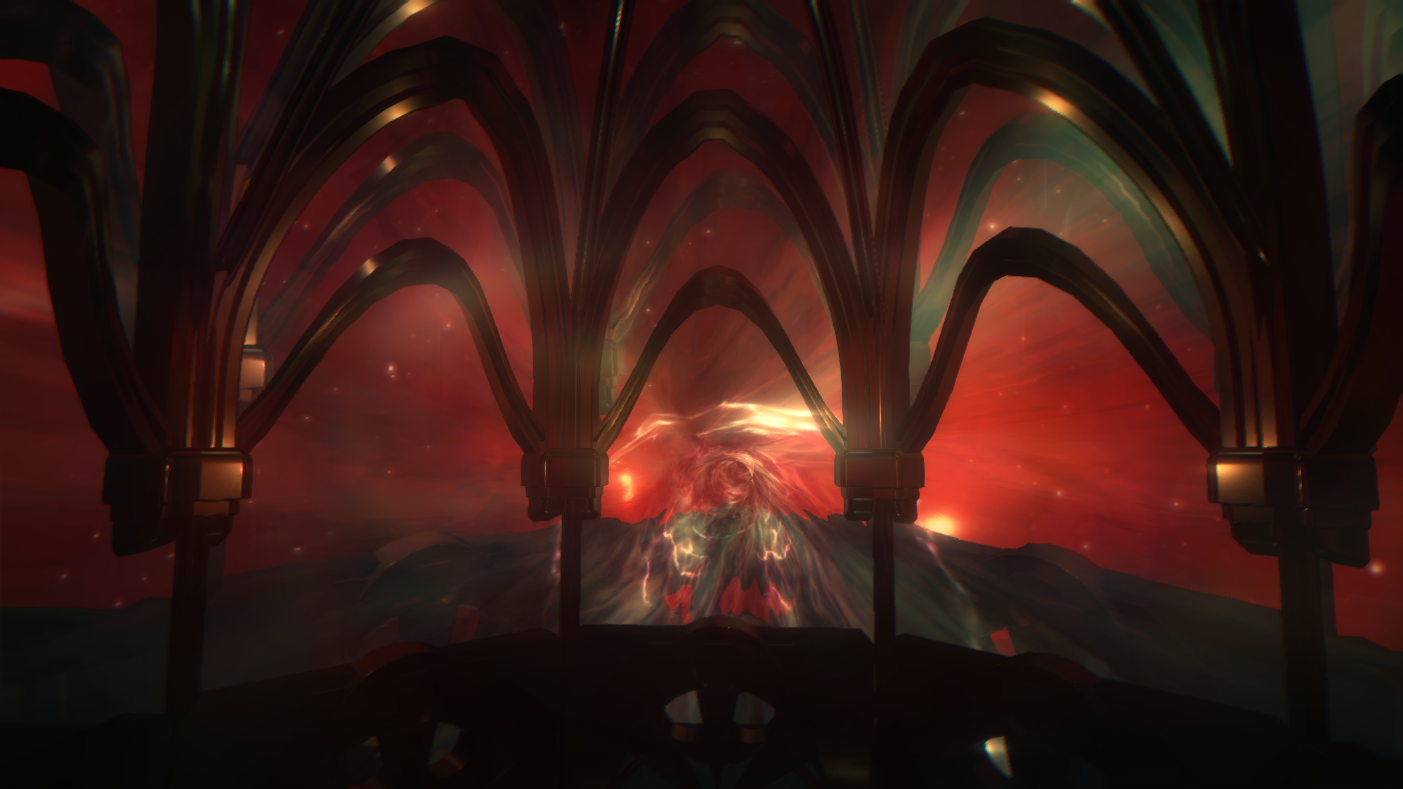 It's something I am definitely considering and will begin tinkering with this idea in the near future, for now Cinema Director is doing an awesome job in assisting the game development of Alone Without Her.
So here's to the future of Cinema Director and Alone Without her!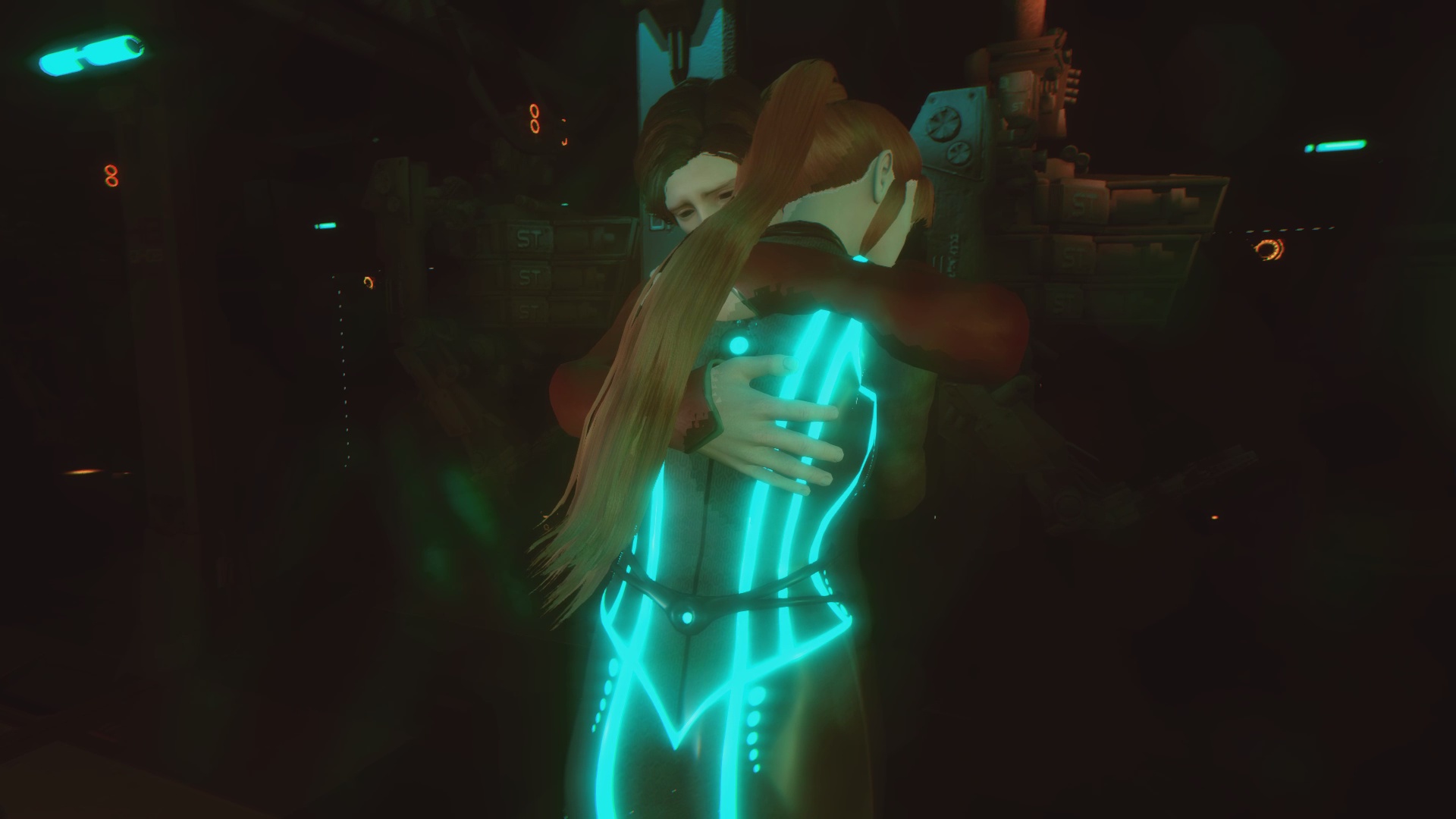 After working on the game for some time I decided to finally put Alone Without Her up on Steam Greenlight! So far the campaign is moving along really nice and a lot of people are loving what we have to show.
We would really appreciate any kind of support you can show towards the campaign and any possible feedback you have. So head on over to the campaign page, look it over, cast your votes and let us know how we are doing!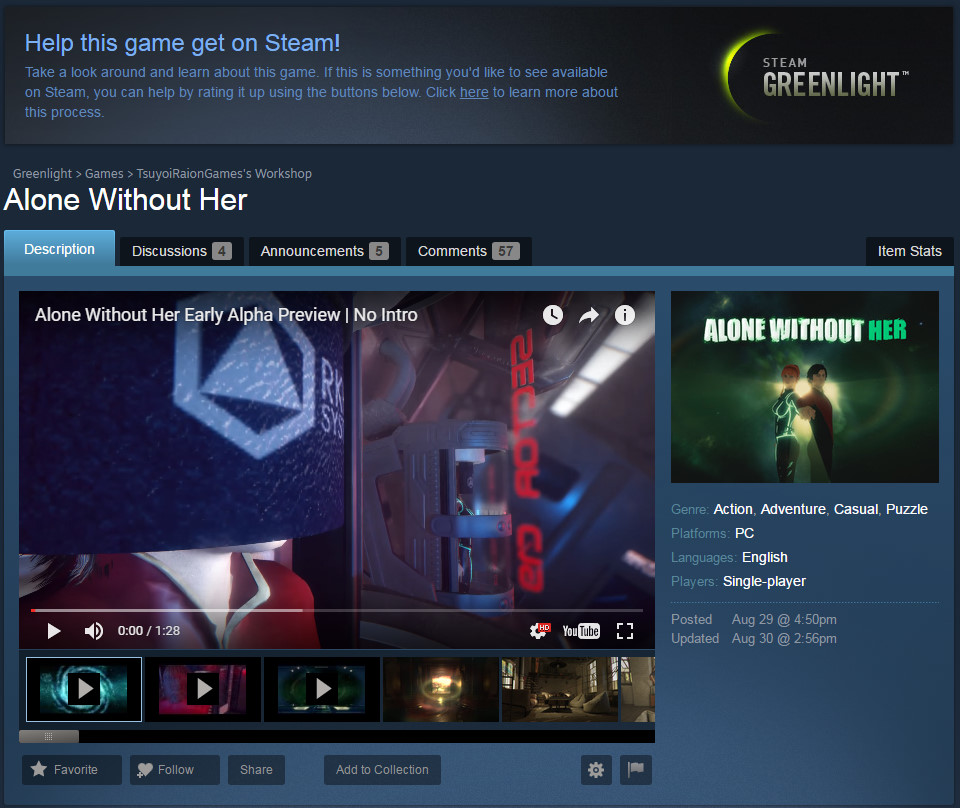 Steam Greenlight:
One last thing, there is a giveaway currently going on for the game which you can find details about here: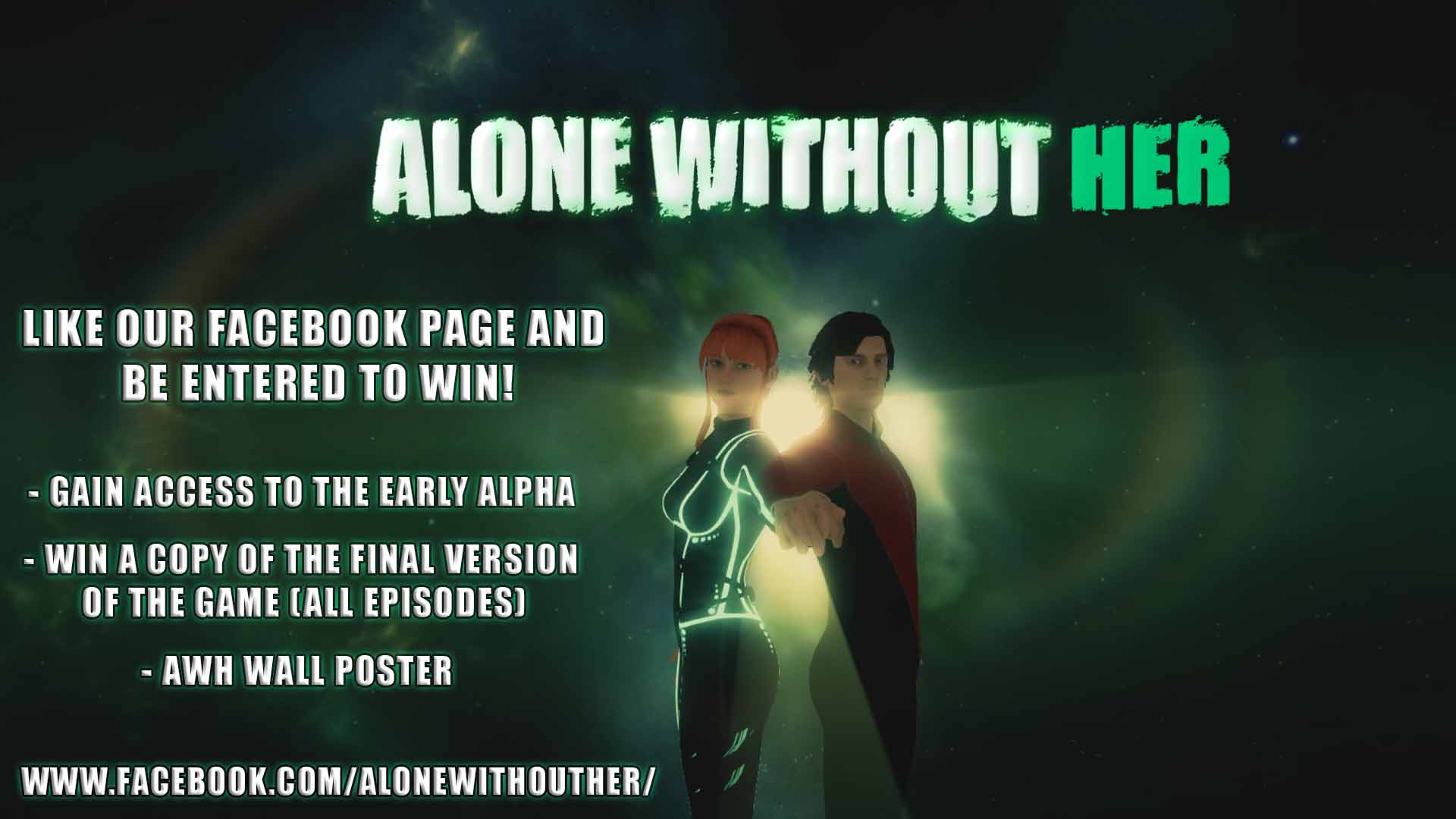 Facebook: Facebook.com
If you have read this far, thank you so much for reading! We hope you like the current progress and hope to bring you a very memorable experience in the near future!
Keeping her close is of high importance and living Alone Without Her is simply not an option, do whatever it takes to get her back!