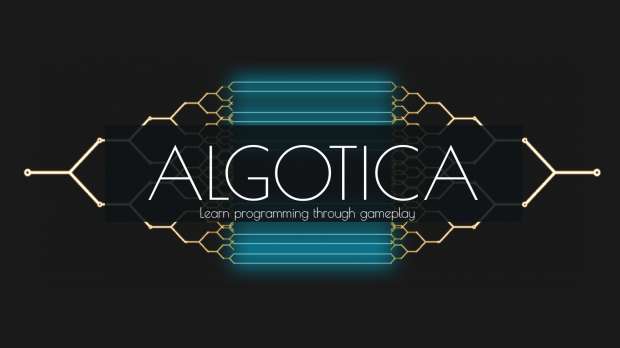 ---
Greetings! Last article was posted only a week ago. So I haven't done much new content since. But I have something interesting for you - the first trailer! It was my first experience in making trailer. So.. maybe it is a little bit long. But, still, I think it's ok enough. Well, it is for you to decide.
---


OOP mechanics

I am currently working on the OOP mechanic in the game. I was thinking how to describe OOP programming in Algotica, so that it would be clear for everybody. I hope I choose the right way to do this. Actually you can see how OOP works in the game in trailer (Scene with a chest).

1) Some nodes in the game open OOP panel when you reach them. (OOP panel on the left side)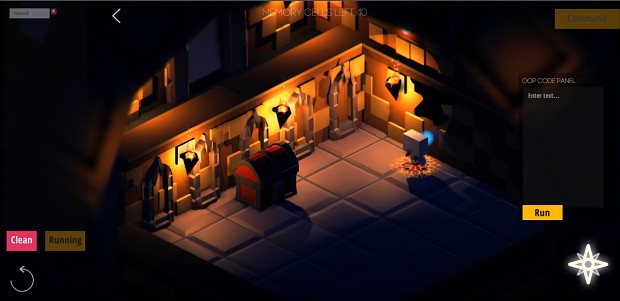 2) There are different objects on some levels with which you can interact. They will be outlined when you hover mouse cursor over them.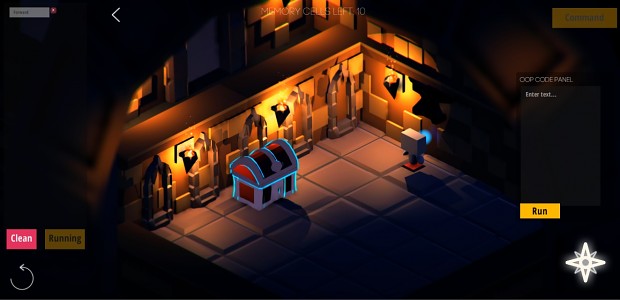 3) If you click on such object - the panel with its properties and methods will open.
In this example you can see that object name is "Chest" and it has property "size=1" and method "Open()"
I am trying to create intuitive system for all this OOP stuff. (What do you think about it? Leave comments). You just write name of the object you want to interact with, type in the OOP Code Panel its method or property and hit "Run"...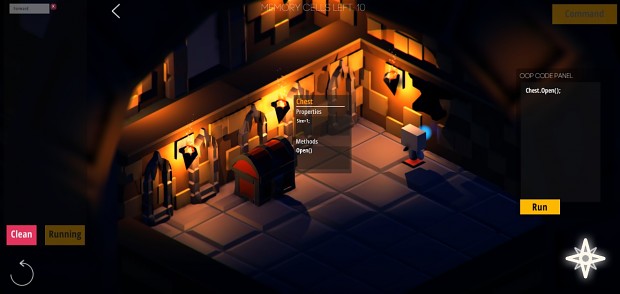 4)And here is the result!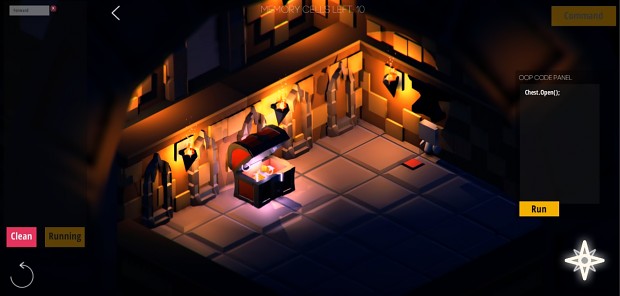 I am also happy to say that Carter Gale fund me 115$ to my IndieGogo compaign. Thank you Cart!
Here is the link to the compaign page if you want to support me!

Thank you for your attention!